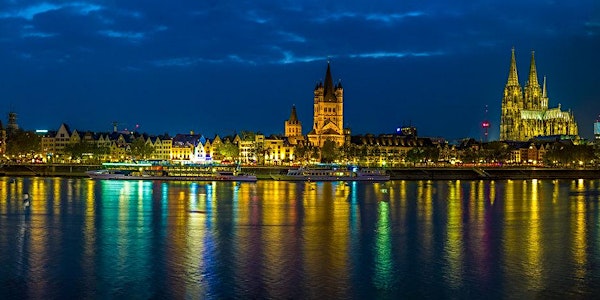 Annex 70 Cologne Workshop
When and where
Location
German Aerospace Center (DLR) Linder Höhe 51147 Köln Germany
Description
IEA EBC Annex 70 Workshop Cologne, Germany
Welcome to the second in-person 2019 Annex 70 meeting!
The two-day workshop will be held at the German Aerospace Center (DLR), Cologne, Germany on 7-8 November 2019.
Venue:

Deutsches Zentrum für Luft-und Raumfahrt (DLR), Linder Höhe, 51147 Köln, Germany
Registration:
Attendees are required to register by 31 October 2019.

Site Access and Dinner Registration:
Please register for dinner here: https://forms.gle/B3JqcZDszR7xrdwZ9
Agenda:
A draft agenda will be circulated closer to the event, however, the aims of the workshop is:
- Update participants on the final tasks of the 2019 Annex programme
- Provide focused Subtask activity working sessions to complete tasks
- Offer an opportunity for Annex contributors to present outputs
- Confirm the next steps for the final 2019 Annex 70 meeting
- Confirm the work programme in the final Rerporting phase year.
Logistics:
Cologne is easily accessible by air, train or car. For more information on travelling to Cologne, see: https://www.cologne-tourism.com/plan-inform/arrival-mobility/

A number of hotels are available within the city centre or nearby the DLR at the Koln-Bonn Airport. Travel to/from DLR and central Cologne is possible via train and bus and will take approximately 45 mins.
Photo credit: Drake Straw Copyright 2017