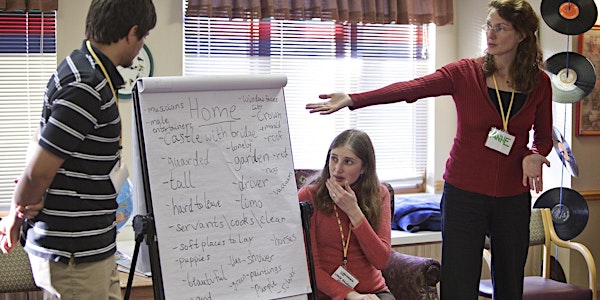 Anne Basting: Aging, Dementia and the Cultural Cure
When and where
Location
Jefferson (Philadelphia University + Thomas Jefferson University) Hamilton 505 1001 Locust Street, Fifth floor Philadelphia, PA 19107
Description
The Jefferson Humanities Forum is pleased to present Anne Basting.
Anne Basting is a theater artist and educator demonstrating the potential of storytelling and creative expression to improve the lives of elders experiencing cognitive impairment. Across a variety of platforms, including collaborative public performance and academic research, Basting has developed an alternative concept of aging that focuses on its possibilities as well as its challenges.
Basting has authored and produced nearly a dozen plays and public performances, including Finding Penelope, a play inspired by Homer's Odyssey and professionally staged in a long term care facility. She runs the award-winning non-profit TimeSlips Creative Storytelling, which seeks to improve the quality of life of elders and their circle of care by nurturing communication and creating value, meaning and purpose through creative engagement. She is working toward a moment when the arts are an integral element in our care systems.
Basting is Professor of Theater in the Peck School of the Arts at the University of Wisconsin at Milwaukee, founder and president of TimeSlips Creative Storytelling, and a 2016 MacArthur Fellow. Learn More.
---
Each academic year, the Jefferson Humanities Forum explores a thought-provoking theme from a wide range of perspectives, inviting reflection and action around how we improve lives. During 2018-2019, the Jefferson Humanities Forum investigates the theme Fusion.
This event and all Jefferson Humanities Forum events are open to the public. Lunch or other refreshments provided; first-come, first-served.