Description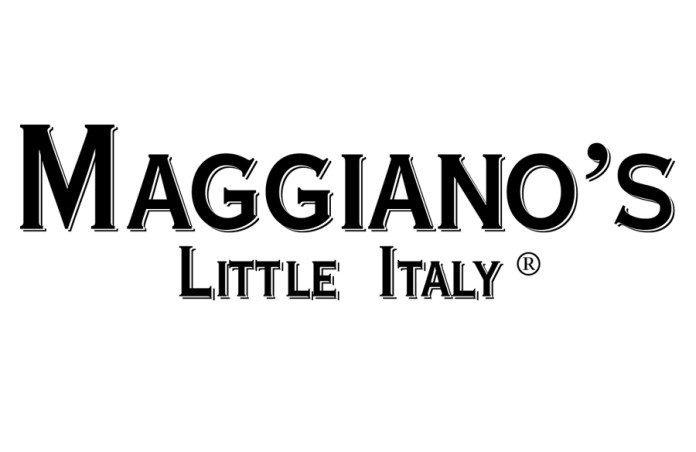 RESTAURANT WEEK
MAGGIANO'S ANNAPOLIS
{ MARCH 2 - 10 }
BRUNCH MENU $12.95 PER GUEST (Saturday & Sunday until 3:00 PM)
FIRST COURSE
Choose One
-Benedicts
(The Meatball, Smoked Ham, Smoked Salmon & Spinach, Florentine)
-Frittata
(Italian Sausage or Vegetable)
-Braised Beef Hash & Eggs
SECOND COURSE
Choose One Mini Dessert

LUNCH MENU $15.95 PER GUEST
.
FIRST COURSE
Choose One Side Salad:
Maggiano's, Caesar, or Italian Tossed
SECOND COURSE
Choose One Classic Pasta and a Complimentary Gift Pasta:
-Spaghetti (Marinara or Meat Sauce)
-Spaghetti & Meatball
-Taylor Street Baked Ziti
-Fettuccine Alfredo
-Four-Cheese Ravioli
-Mom's LasagnA

DINNER MENU $34.95 PER GUEST
FIRST COURSE
Choose One Salad:
Maggiano's Salad, Caesar Salad, Italian Tossed Salad
SECOND COURSE
Choose OneEntreé:
-Jumbo Lump Crab Cakes
-Beef Tenderloin Medallions
-Salmon Oscar
-Linguine di Mare
-Chef KB's Lobster Carbonara
-Veal or Chicken (Parmesan, Piccata, Marsala)
THIRD COURSE
Choose One Mini Dessert:
-Crème Brûlée
-Tiramisu
-New York Style Cheesecake
-Apple Crostada
-Gigi's Buttercake

Take home a Classic Pasta compliments of the Chef!
Eventbrite Ticket is for Informational Purposes Only. Menu and Pricing Are Posted In This Listing.