Description
The Annapolis Color Run is a 5k through the heart of downtown which is intended to foster a greater sense of community between all people who call Annapolis home. Join us in celebrating what makes Annapolis a great city to work in, have fun, and raise a family.
The race is sold out. Thank you everyone who bought tickets !
FAQs
Where will the event take place?
Corner of Lafayette and West Street, Annapolis, MD
*On the day of the event volunteers will be on West Street to help you get the race started!*
What is the start and end time?
Start Time and End Time: 9am – 11am. Check in starts at 7am

Where are we running?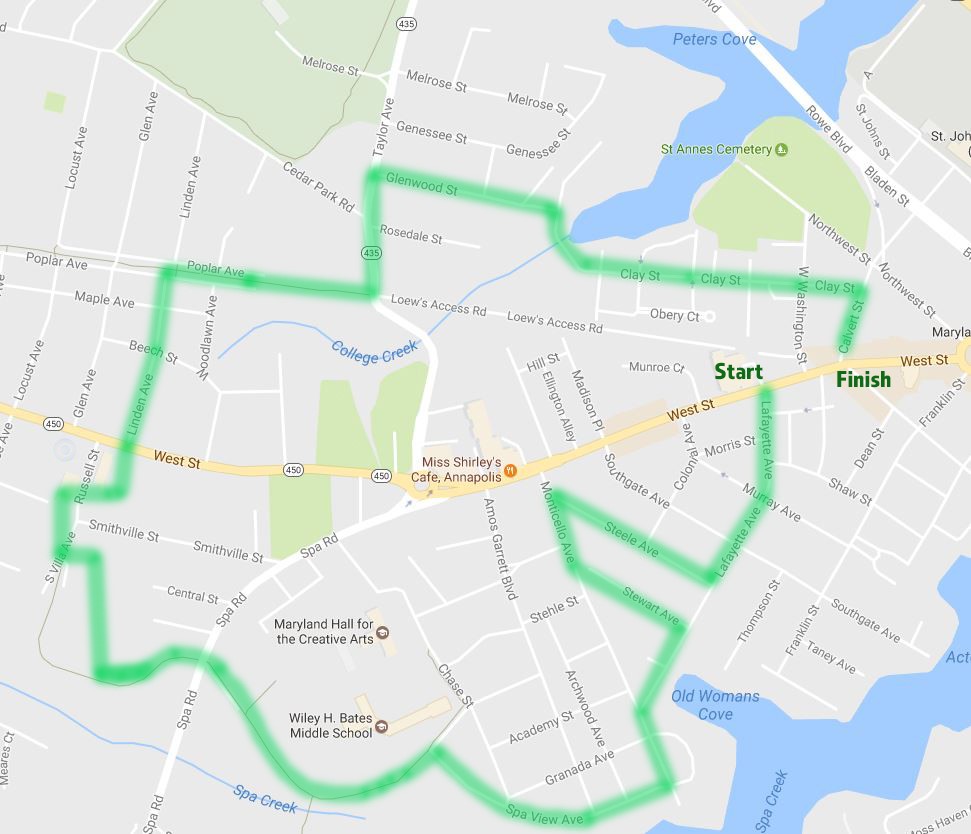 What are the ticket prices?
children under 12 age are free.
Family of four/$40
Regular Price Ticketsf: $30/adult
What do I receive with my ticket?
First annual commemorative race towel
Medal for being apart of the community
Complimentary ticket to enjoy a refreshment after the run/walk
21 and over receive a beer ticket to enjoy at a West Street establishment
Kids receive tickets for free Slurpees at 7-11
What should I bring to the event?
Be sure to bring a towel, and change of dry clothes to enjoy the Annapolis' First SundayArts Festival immediately following the Color Run.
What is the refund policy?
No refunds the event will go on rain or shine!
Where does the money go?
All proceeds will go to support Annapolis non-profits who work selflessly to improve our community.
Are there charities involved?
Boys and Girls Club, Annapolis Arts District, (more to be added later)
Who is organizing the event?
Annapolis Arts District and Haymaker
Annapolis Arts District is a collective of businesses and artists inspired to make West Street and Annapolis a more inclusive community with its own culture. Events such as First Sunday and Dinner Under the Stars have built the momentum, and the Annapolis Color Run is the newest addition to their list of exciting events.