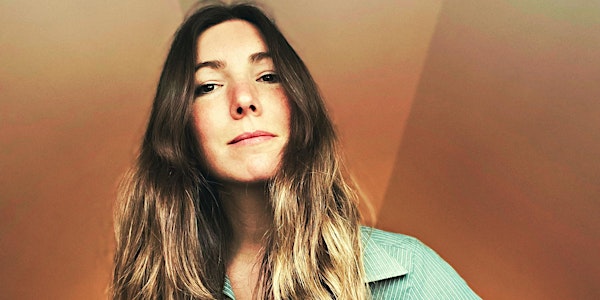 Anna Tivel with special guest Lou Hazel
Location
Eddie's Attic
515 B North Mcdonough Street
Decatur, GA 30030
Anna Tivel with special guest Lou Hazel at Eddie's Attic in Decatur, GA!
About this event
Anna Tivel
Oregon-based songwriter Anna Tivel's newest album 'Outsiders' starts with a lens so wide we've left the planet to look back from a great distance at the turmoil and beauty of our shared humanity. From there the lens pulls close and unfolds in a gripping collection of stories so often ignored. Tivel's flawed and honest characters move through a landscape of hurt and loss, of small triumph and big love. In eleven songs full of recognition, veracity, and hope, Tivel's watchful and empathetic eye details the undeniable ache of living.
Throughout her work, Tivel has emphasized storytelling and this album is no exception, building on the strength of her ability to observe and reflect with a clear-eyed empathy. Inspired by authors from Steinbeck to Morrison, Didion to Dubus, she imbues her songs with attentive detail and a dreamlike quality that leaves the ordinary feeling both palpable and poetic. "Tivel's characters are common but unforgettable," NPR's Ann Powers writes, "Her images linger, and become populated with the energy of the real."
Lou Hazel
Lou Hazel was born in the town of Olean, New York to a family of northeastern wiseacres.
Not one to commit, he skirted the compulsive hunting and fishing tradition held close to his father's heart - instead cultivating a sensitivity more suited to artists and vagabonds. As a result, his travels brought him across the country and eventually through debilitating depression before coming to rest with a sense of personal peace and positivity in Durham, NC.
Yet, Lou's brain is still a bat cave. Mostly, he wakes up with no idea what he's going to do next, then finds himself there. In songwriting, he pulls from this cave rambling, heartfelt tales flowing through unselfconscious truth. In illustrations, he swirls and meanders towards an eventual finish only understood upon completion – as in his music. And in his photography and design work, he renders the essence of fellow musicians into expressive, personalized works of art.
Today, Louie continues crafting genuine folk tales of honest longing, disquieting loss, and nostalgia through a brilliant sheen of fresh insight with humble humor. Grabbing us by the ears in a new-age, Prine-like grip. Transforming the minutiae of everyday life into ever more evocative music. And surprising us all, including himself, with where we emerge.
In other words, Lou Hazel is coming out of this unbearable, unbelievably tragic, disconcerting year like a damn newborn moth with jet engine wings aimed toward a totally full super-moon. And it is good.