The Anna Murray Douglass Awards recognize greater Rochester, NY Black womxn and Black womxn led organizations
About this event
The Anna Murray Douglass Award was established in 2020 to recognize greater Rochester, NY Black womxn and Black womxn led organizations who make significant contributions to the well-being and liberation of Black people in the community. And who through their good works walk in the legacy of foremother Anna Murray Douglass.
The 2021 Anna Murray Douglass Award recipients are as follows:
• Rev. Myra Brown (Spiritus Christi Church/Civil Rights Leader)
• Michelle Daniels (Frederick Douglass legacy educator& advocate/Philanthropist)
• Free the People ROC (Black Lives Matter/Abolition Activists)
• Tiffany Porter (Founder of Black in the 'Burbs)
21st Century Arts Inc., producer of the awards, is proud to welcome these esteemed womxn to join the inaugural cohort of 2020 recipients, who included Flower City Noire Collective, Akoma Choir, and Ruth Anderson.
The Anna Murray Douglass Awards will be held at The Black House (215 Tremont Street, Door 3/Floor3, Rochester, NY 14608) on August 4, 2021 – from 5 -8 pm. To register to attend go to For more information, contact Rachel DeGuzman at 585.704.0983 or rdeguzman@21stcenturyartsinc.org.
The recipients will each receive the award statue, "The Anna", which was designed and created specifically for the Anna Murray Douglass Awards by artists Cheryl and Don Olney.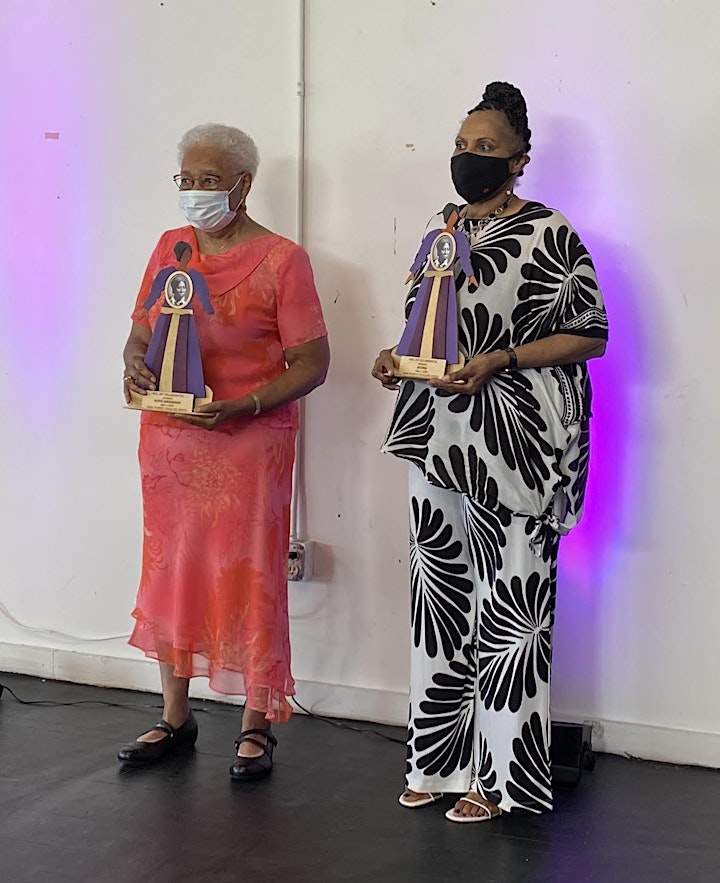 2020 Anna Murray Douglass Award recipients Ruth Anderson and Arlette Miller Smith (Akoma Choir)