Ann Patchett - Commonwealth Discussing and Signing
Description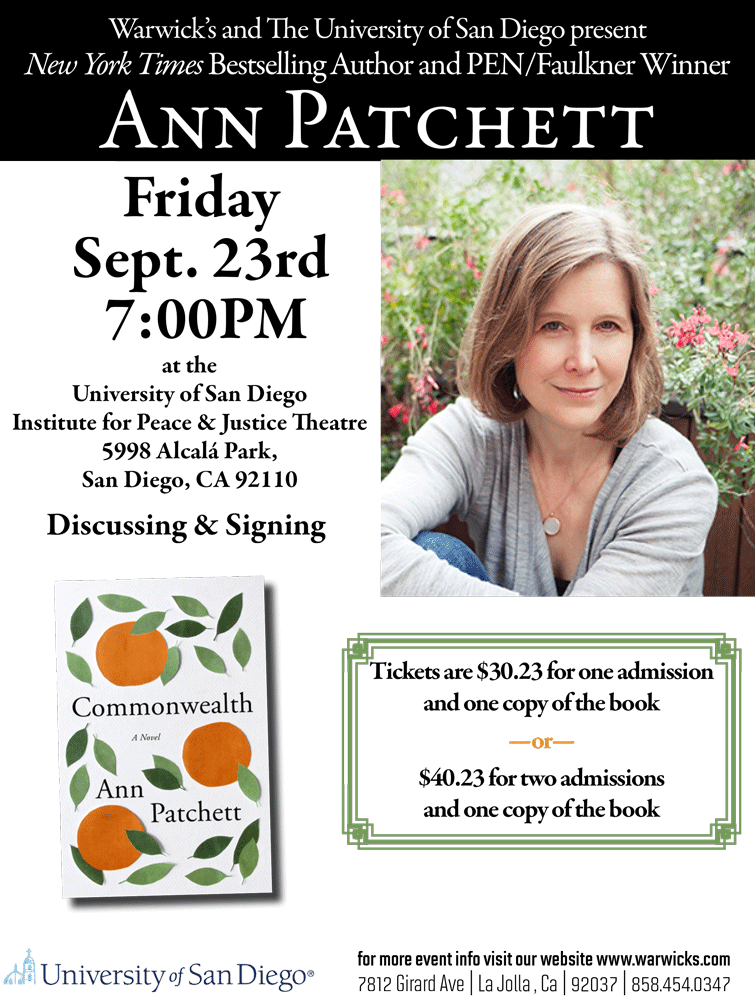 Please use the west entrance to the campus.  
Parking and Directions:
Please enter the University of San Diego through the west gate entrance on Marian Way, and proceed to the
West Parking Structure
. Trams will be available to take guests from the West Parking Structure to the Joan B. Kroc Institute for Peace and Justice. 
All guests must have a valid USD parking permit displayed or pay for parking between the hours of 7 a.m.-7 p.m. by using one of the pay-per-plate pay stations. Pay-per-plate means that instead of entering your space number when making your payment at a pay station, you will enter your license plate number. It may be helpful to take a picture of your license plate with your smartphone. 
Once you have made your payment at a pay station or using the app, there is no need to return to your vehicle to place anything on your vehicle's dashboard.