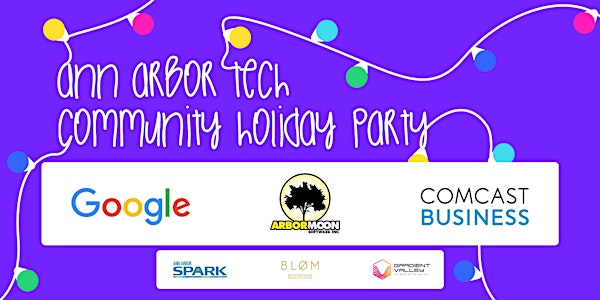 Ann Arbor Tech Community Holiday Party
Location
Arbormoon Software, Inc.
120 East Huron Street
Ann Arbor, MI 48104
Description
GDG Ann Arbor is proud to partner with Arbormoon Software, Comcast Business, Bløm Meadworks, Ann Arbor SPARK and Gradient Valley to host the 2nd annual Ann Arbor Tech Community Holiday Party. If you are involved with the local tech community in some way (developer, designer, founder, sales, support, etc), please consider yourself invited. Come network with your peers, and celebrate the holiday season!
Thanks to our sponsors, we'll have food, beverages, and more. Come celebrate at Arbormoon and Bløm Meadworks.