Description
Ann Arbor SPARK annual meeting & regional economic forum
The Ann Arbor SPARK Annual Meeting is attended by business, government, and academic leaders from across the Ann Arbor region and provides a unique networking opportunity. Business leaders will highlight the region's accomplishments over the past year with the annual chair awards and preview new projects and initiatives for the coming year, including the unveiling of SPARK's updated strategic plan. Click here for more information.
Agenda
10:30 AM - Networking and Registration
11:00 AM - Welcome and Opening Remarks
11:15 AM - Regional Overview
11:30 AM - Luncheon
12:00 PM - Chair Awards
12:15 PM - Keynote Speaker
12:45 PM - Closing
Keynote speaker:
Dave Egner, President and CEO of Ralph C. Wilson Jr. Foundation
Egner has more than 30 years' experience working with nonprofits and foundations, from his early years as an executive assistant to the chairman at the W.K. Kellogg Foundation in Battle Creek to guiding the Michigan Nonprofit Association, a Lansing-based coalition, through its development and mergers.
Prior to leading the Wilson Foundation, Egner was President and CEO of the Hudson-Webber Foundation for 19 years. The Foundation concentrates its efforts and resources on its mission of improving the quality of life in metropolitan Detroit, the Foundation is often considered one of the driving forces in the transformation of Midtown and Downtown Detroit.
Meeting Sponsors
Premier Sponsors


---
Partner Sponsors


---
Supporting Sponsors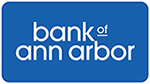 ---
Contributing Sponsors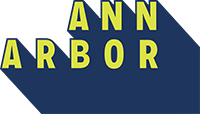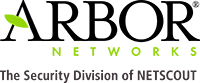 Become a 2018 Annual Meeting sponsor to take advantage of advertising opportunities and increasing brand awareness, while supporting economic development programs and activities.
Contact Danielle Jones: Danielle@AnnArborUSA.org or 734.585.0320