Description
You are cordially invited to attend the USA EB-5 Expo taking place in Ankara on October 27th from 2 pm to 6 pm. This expo will present information about immigration to America through investment for you and your family. Have all of your investment-based US immigration questions answered? You will get to meet well qualified US immigration attorneys who will give you personalized information on immigration options for you and your family. You will get information about multiple US-based investment opportunities which can help you and your family get Green Cards fast.
Registration is Free. You must register on Eventbrite and have your ticket to get into the event. Print it out or download it on your mobile phone in advance.
PROGRAM
What are the basics of USA Immigration? What are the main categories of immigrating to the USA - both for temporary visas and permanent Green Cards?
What is an EB5 investment opportunity?
What is US Congress (parliament) doing on US immigration law?
What is the effect of President Trump on US immigration so far? And what will it likely be in 2019?
How does the EB5 application process work?
What are the risks and rewards of EB5 investment?
Final Session:1-on-1 Questions and Answers
URGENT NEWS ON EB5: USA has officially increased the investment amount for EB5 from $500,000 to $900,000 effective on 21st of November, 2019. What does it mean for you and your family? If you want to do EB5 for yourself and your family you can do it for the lower amount of $500,000 if you file your application before 21st of November, 2019. Otherwise, if you want to wait beyond that date doing EB5 will cost you $900,000. You need to make a decision whether you want to do EB5 now. This event will give you all the information you need to go the EB5 route.
** This event is ONLY for individual investors and their family members who are interested in learning about the EB5 process. If you are attorneys, accountants, bankers or any other professionals who have high net worth individuals as clients, you are welcome to attend the event after 5 pm the same day. If you come earlier, you will be requested to leave and will be invited to return after 5 pm.
Testimonials
"The presentation shared by the Immigration attorney which comes all the pros and cons of EB-5 Investment" – A. G
"Basic knowledge about this program and risk factor involved in the program" – Anonymous
"The expo is very valuable and knowledgeable" – Anonymous
"Networking with various stakeholders is valuable, can include bankers like us to clarify on transaction processing" – S. D
"The expo has provided a good platform to the investors to get all information on EB5 program, regional centers, attorneys which will facilitate decision making to Invest. - Anonymous
Speakers with EB5 Expertise:
Robert A. Abedi - Attorney - Law Offices of Robert Abedi
Robert Abedi is an EB-5 immigration attorney and founder and principal of the Law Offices of Robert Abedi and Associates. Attorney Abedi has over 30 years of experience in immigration and his firm has offices in the San Francisco Bay Area, Iran, and Iraq. He applies his personal philosophy to his firm, as he strives to provide efficient and effective legal services to his clients throughout the world through offering clients personal attention.
The attorneys at the Law Offices of Robert Abedi and Associates understand the needs of their clients and assist them in capitalizing on current opportunities. Each client is treated with the utmost respect, individual attention, and professionalism. Clients are provided with a tailored service that is considerate of their individual budget and time limitations while maintaining high standards of service. The firm accepts clients throughout the United States and overseas.
Attorney Abedi has represented families, individuals and corporations in all aspects of U.S. immigration law through his decades of experience. With a background in human resources and the healthcare industry, attorney Abedi has been able to help foreign physicians, engineers, scientists, and business professionals in immigration law-related matters. He enjoys helping his clients achieve their goal of securing lawful permanent residence in the United States.
Services provided by attorney Abedi and his law firm include immimgration and naturalization law, business and employment immigration, H-1B, L, E-1, non-immigration visas, labor certification & PERM processing, family immigration, including fiancé and K-3 visa representation, deportation and removal, political asylum, and federal immigration litigation.
In addition to his work as an attorney, attorney Abedi has given seminars in Iran.
Attorney Abedi received his bachelor's degree in economics and history from Emory University of Atlanta and went on to receive his juris doctorate from the University of Wisconsin Madison. Attorney Abedi is a member of the New Jersey Bar Association. He is fluent in English, Farsi, and French.

Dennis Rodrigues-Amer Invest: Dennis Rodrigues is an experienced capital markets professional with 25+ years in emerging and frontier markets. Prior to founding AmerInvest in 2015, he has held senior roles at global investment banking firms Lehman Brothers, JP Morgan (MarketAxess), Prudential Securities and Merrill Lynch. He has also been a senior executive committee member of Brazilian banking firms Banco Fator and Gradual Investimentos.
Joseph LeBas- Concorde EB-5 Advisors LLC: Joe LeBas is currently is the President of Concorde EB-Advisors, LLC, an EB-5 advisory company, operating EB-5 Regional Centers in New York, New Jersey and Florida, that prides itself on putting people and families first on their path to citizenship in the United States. Mr. LeBas is an accomplished technology and commercial real estate entrepreneur with superior results in market creation and profitable growth. Mr. LeBas brings a proven record of building dynamic and innovative businesses in multiple industries and around the world, including four (4) successful software company exits to the Fortune 750, returning over $600M to investors. Mr. LeBas also owns and operates a technology-driven Commercial Real Estate development firm named Concorde Group Holdings LLC, where he is Managing Director and Founder. Concorde Group controls almost 1M sq feet of commercial retail, office, industrial and multi-family assets across the Southeastern United States and Puerto Rico.

Shrikant Rangnekar -Vice President of ILW - The leading immigration law publisher in the United States. Founded in 1999, ILW is focused on immigration, with 25 books published and with over 700 events in over dozen countries on US immigration law. ILW is headquartered in New York City and has representatives in Taipei, Taiwan; Shanghai, China, and Mumbai, India.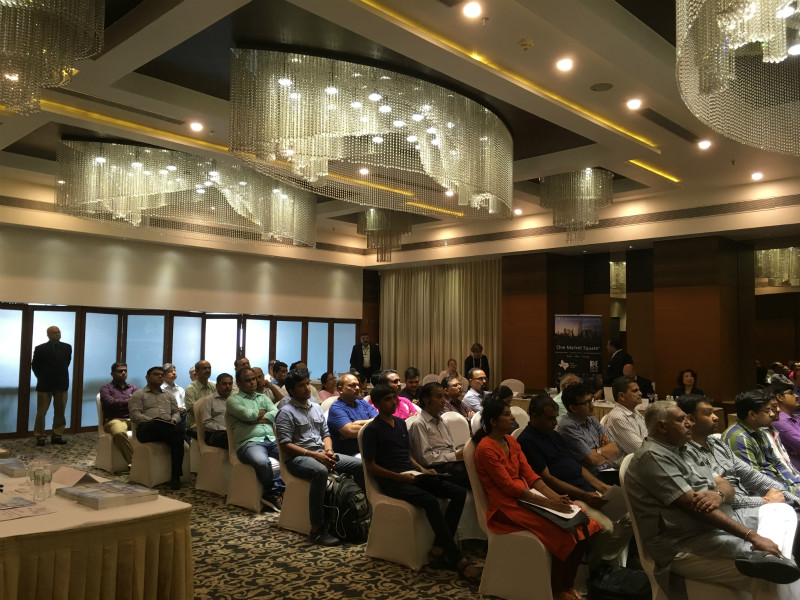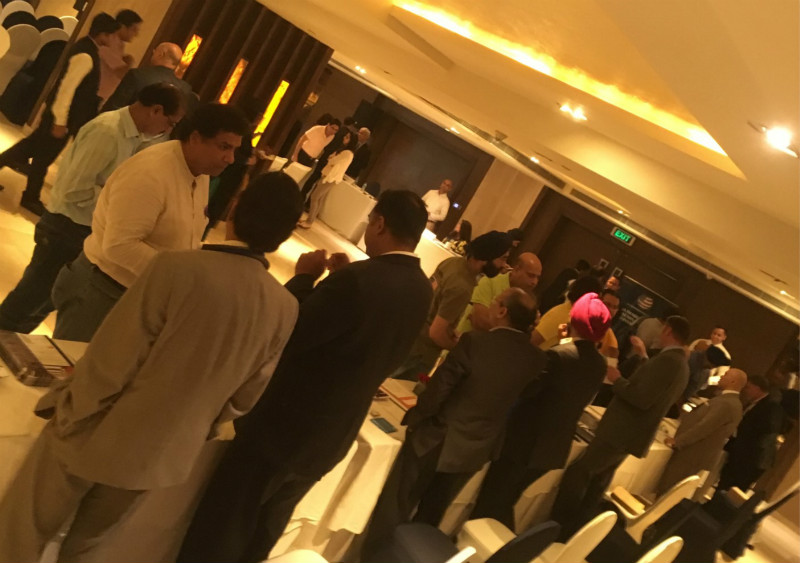 ILW at a Glance
Founded in 1999, ILW is focused on immigration. ILW has two divisions: law publishing and marketing services. Our offices are in mid-town Manhattan in New York City, USA. We have representatives on the ground in Taipei, Taiwan; Shanghai, China and Mumbai, India. ILW Publisher Sam Udani has been in the immigration field for 25 years.
ILW's flagship product for the last 17 years is Immigration Daily, an online newspaper sent out by email each working day to 35,000+ subscribers. During the last 12 months, Immigration Daily featured 1,500+ articles from 200+ immigration attorneys. Immigration subscribers include 10,000+ attorneys, paralegals, and corporate HR personnel, 10,000+ immigrants, hundreds of people in academia, think tanks and journalists, 1,000+ officials at US Department of Labor, US Department of State, US Department of Homeland Security, and other executive branch agencies, dozens of people in courts throughout the country, many members of Congress and their staff in both parties and both chambers on the Hill, 100+ officials in state governments across the country, and thousands of other people interested in US immigration law and policy. Immigration Daily has been quoted in published and unpublished opinions by federal courts.
ILW has provided Continuing Legal Education (CLE) credits for attorneys in many states. We have conducted over 600 CLE seminars and workshops to immigration attorneys during the last 16 years. ILW has provided immigration law CLE seminar content on Westlaw and law.com
ILW has published dozens of books on immigration law (most titles intended for lawyers) covering every major area of immigration law during the last 12 years. In addition, for many years ILW has distributed 7 immigration law titles from 3 other law publishers (American Lawyer Media, Juris Publishing, and Legal Research Bureau). ILW.COM has co-published a book with the Society of Human Resource Management. One of our books was in the Mandarin language.