Ankara Start-Up Zirvesi 2015

Sunday, May 10, 2015 from 12:00 PM to 6:00 PM (EEST)
Event Details
Ankara Start-Up Zirvesi

Bilkent Üniversitesi Genç Girişimciler Kulübü önderliğinde yapılan Ankara Start-Up Zirvesi bu dönem altıncı kez yatırımcılar ile girişimcileri buluşturuyor; Web/Mobil tabanlı fikirlerini çalışır bir prototip/uygulama/web sitesi ile hayata geçirmiş girişimcilere melek yatırımcılar karşısında sunum yapma şansı veriyor.

Galata Business Angels melek yatırımcılarını konuk ettiğimiz zirveye geçen dönemlerde :
-Sina Afra(Markafoni Kurucu Ortağı)
-Hakan Baş(Lidyana Kurucu Ortağı)
-Numan Numanbayraktaroğlu (212 Kurucu Ortağı) 
-Yüksel Dibekoğlu (iLab Ventures)
-Cem Soysal (Inventram Genel Müdürü)
-Fırat İleri (Hummingbirds kurucu ortağı)
-Ahu Büyükkuşoğlu Serter(GBA Melek Yatırımcısı) 
-Ömer Akarca(GBA Melek Yatırımcısı)
gibi bir çok yatırımcı katıldı. Bu dönemki yatırımcılarımız da belli olduğunda sizlerle paylaşacağız!

Bir projen yok mu? Sorun değil! Etkinliğe sadece izleyici olarak gel, networkünü geliştir, fikirler edin, birbirinden başarılı internet girişimcilerinin sunumlarını izleme fırsatı yakala.


Başvuru ve Ön eleme Süreci:

- Web, Mobil veya Sosyal Oyun girişimi olan ve yatırım almak isteyen herkes web sitelerinin linki ya da mobil uygulamalarının ismi ve kısa bir tanıtım yazısıyla birlikte www.ankarastartup.com adresinden başvurabilir. (Projesi Olanlar İçin Son Başvuru Tarihi: 30 Nisan 2015)

- Başvuran projeler arasından bir ön eleme yapılacak ve Aralık ayının başında ön elemeyi geçen projeler açıklanacaktır.

- Ön elemeyi geçen başarılı takımlarla iletişime geçilecek ve kendilerinden projeleri hakkında daha ayrıntılı bir bilgi alınacaktır. Bilkent Cyberpark, Genç Girişimciler Kulübü ve Girişimcilik Merkezi tarafından ayrıntılı bir şekilde değerlendirilecek projeler arasından, 20 Aralık'taki Ankara Start-Up Zirvesi finalinde yarışacak 8 takım belirlenecektir. Yarışmacılar, yatırımcılar karşısında 6'şar dakikalık sunumlar yapıp, yatırım ya da mentörlük alma şansı yakalayacaklar. 


-Zirve Programı:
12:00 Açılış
12:15 Başarı Öyküleri  
13:00 Girişimci yatırımcı buluşması(Proje sunumları) 
16:30 Panel 
17:30 Final

-Ayrıntılı Bilgi ve başvurularınız için www.ankarastartup.com adresini ziyaret edebilirsiniz.

Not: Fikrin prototipi olması gerekmektedir. Sadece fikir aşamasındaki projeleri kabul edilmeyecektir.


Bilkent Üniversitesi Genç Girişimciler Kulübü
http://www.gencgirisimcilerkulubu.org/
https://www.facebook.com/BilkentGGK
https://twitter.com/bilkentggk
https://twitter.com/ankarastartup

Ana Sponsor: Bilkent Cyberpark
Basın Sponsoru: Webrazzi

Yer: Holiday Inn Hotel, ÇANKAYA, ANKARA

Dilerseniz servis ücreti dahil olmayan indirimli biletlerinizi Biletiva üzerinden alabilirsiniz: 
http://www.biletiva.com/seats/Holiday_Inn_Ankara/99950
When & Where

Holiday Inn Hotel, Ankara

Holiday Inn Hotel Ankara, Ankara Province
Turkey

Sunday, May 10, 2015 from 12:00 PM to 6:00 PM (EEST)
Add to my calendar
Organizer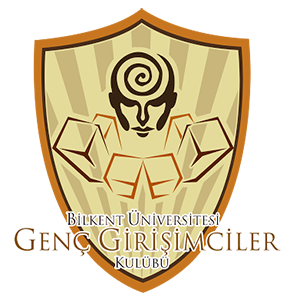 Biz Türkiye'nin Genç Fikirleri olarak geleceği en iyi şekilde inşa etmenin yolunun bugünün gençlerine destek vermek ve sahip çıkmaktan geçtiğine inanıyoruz
Misyonumuz
Üniversite çağındayken girişimcilik ruhunu üyelerimize ve tüm Bilkent öğrencilerine kazandırmak ve Bilkent öğrencilerinin farkını bu alanda da göstermesine katkıda bulunmaktır.