Description
Please join us as we lauch our Minneapolis Anita Borg Institute (ABI) local chapter!

You don't need to travel to Houston in mid-October to get a taste of the Grace Hopper Celebration. A preview is coming to you! ABI.Minneapolis was created to help further the mission of the Anita Borg Institute, a non-profit dedicated to advancing women technologists. The event, hosted by Veritas Technologies, aims to sustain the inspiration and excitement generated at the yearly flagship event. ABI.Local provides a year-round platform for women to network, find inspiration, and advance their careers.
This is a forum for women and men to network with others, learn and grow professionally and personally.  Please sign into the ABI.MSP website  to be connected with our local community.
Agenda
ABI.Minneapolis Introduction

Keynote Speaker – Lisa Schlosser, CTO FindLaw, Thomson Reuters
Join Lisa Schlosser for a Tour de Technology. Climb the alps, master cross winds, and enjoy the efficiencies of the peloton as she introduces you to Thomson Reuters, FindLaw, and technologies of the Tour de France. Technology can intersect your passions in ways limited only by your imagination. 

Networking - Connect with other technologists including those attending GHC in Houston or past attendees of GHC.
About Lisa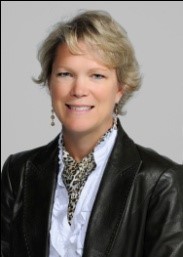 Lisa has over 25 years of experience in information technology, holding several programming and leadership positions throughout her career.  She believes strongly in volunteerism and was elected as a board member of the Minnesota High Tech Association in January 2010 and vice-chair in 2015; board member of the Science Museum of Minnesota in December 2015. Since May 2015, she has served on the board of the Anita Borg Institute, focused on the advancement of women in computing and founder of the Grace Hopper Celebration.  She is involved with many efforts in the community to promote students in STEM careers and women in technology. Check out Driving Change to hear Lisa's thoughts on technology leadership.