Animus, Women's Innovation Journey 2016

Friday, September 30, 2016 from 8:00 AM to 6:00 PM (AST)
Event Details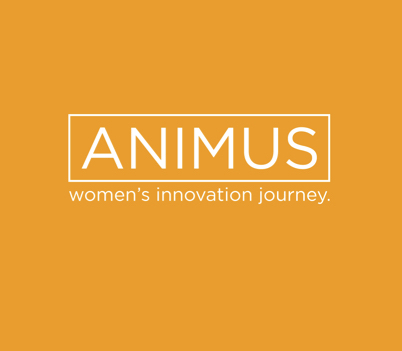 ARE YOU READY FOR A LIFE-CHANGING EXPERIENCE?

WHAT
Animus is an entrepreneurship, innovation and leadership conference specifically crafted to inspire and enable women to reach their highest level of personal and professional development.
This full-day event connects key international leaders with women from all walks of life in an energizing and uplifting environment where they can meet, share ideas, exchange knowledge, and open doors for each other.
Experience dynamic talks, panels and presentations on personal and career growth, leadership, innovation, entrepreneurship, intrapreneurship, collaboration, mindset and mindfulness. Get the guidance, motivation and strategies you need to change your life and contribute to the greater good.
More than 20 speakers will share their stories—how they overcame the challenges, learned the tough life and business lessons, and gained the insights necessary for their success. The roster includes remarkable entrepreneurs, industry leaders and academics from New York, Washington, D.C., and Puerto Rico.
SPECIAL PRE EVENT
Join us in the event "A Conversation with Justice Sonia Sotomayor" which will be held before the Animus Summit from 9:00 am to 9:45 am in the San Cristóbal Ballroom of the Caribe Hilton Hotel.
It is limited to 500 people, with entry granted on a first come, first served basis at the hotel.

Record-Breaking
In 2015, during its first year, the Animus summit attracted more than 650 participants and reached 2.2 million people on Facebook. Our social community is 75 percent women, with 12,000 unique users out of 15,000 interactions and an engagement of 6 percent, well above the industry average of 2 percent.
For more information, visit our website:  www.animussummit.com.

WHY
Have you ever wished you could change the course of your life? Do you crave growth and new experiences? Have you been pondering what you should do? Do you know what you want but not how to get it? 
If you truly want to transcend your current situation and reach your highest potential, Animus is for you.
•    Get the tools you need to advance your personal and professional growth.
•    Discover how to develop an entrepreneurial mindset.
•    Learn how to use innovation is a key driver for growth.
•    Hear about the many opportunities for women in innovation-based entrepreneurship.
•    Explore mindfulness—get your mind to work for you rather than against you.
•    And much more.

WHO
Animus is for women of all ages and backgrounds who seek to achieve their personal and professional goals, make their dreams come true and contribute to society in positive and meaningful ways.
•    Women in leadership positions or seeking these positions.
•    Women who own businesses or want to become business owners.
•    Women looking to enhance and advance their careers.
•    Women who want to make a difference in their communities.
•    Women who want to meet like-minded women.
•    Men who work with women.
•    Entrepreneurs, innovators, executives, employees, volunteers, everyone.
Did you know?
Studies show that women are opening businesses at a higher rate than men and other demographic segments and that businesses with women in leadership positions perform best financially. Therefore, investing in the professional and entrepreneurial development of women is vital to our economic growth.

WHEN & WHERE
Caribe Hilton Hotel, San Juan Puerto Rico September 30, 2016.
ANIMUS WILL CHANGE YOUR LIFE. 
"EL LUGAR DEL EVENTO SERÁ GRABADO Y FOTOGRAFIADO POR LOS ORGANIZADORES DE ANIMUS, COBIAN MEDIA Y LOS AUSPICIADORES. TODA IMAGEN Y/O VÍDEO SE PODRÁ UTILIZAR PARA PROPÓSITOS PROMOCIONALES DE ANIMUS, COBIAN MEDIA Y/O CUALQUIER AUSPICIADOR, EN CUALQUIER MEDIO CONOCIDO O POR CONOCERSE, INCLUYENDO MEDIOS SOCIALES E INTERNET, EN CUALQUIER PARTE DEL MUNDO Y PARA CUALQUIER FIN. AL USTED ADQUIRIR TAQUILLAS PARA EL EVENTO, ASISTIR AL MISMO Y/O PERMANECER EN EL EVENTO, ESTÁ CONSINTIENDO A QUE SE FOTOGRAFÍE, GRABE Y UTILCE SU IMAGEN PARA ESTOS FINES."
When & Where

Caribe Hilton
Cll Rosales
San Juan, San Juan 00901
Puerto Rico

Friday, September 30, 2016 from 8:00 AM to 6:00 PM (AST)
Add to my calendar
Organizer
Cobian Media is an exciting and progressive media company that brings together forward thinking and driven innovation communities through live events, content properties and digital media. Cobian Media works in exciting and growing sectors such as innovation driven entrepreneurship, leadership development, design, agro innovation, and digital media.