| | |
| --- | --- |
| Animazement 2012 Dealers Room Registration | |
Event Details
Please review the Dealers information on the Animazement 2012 website (www.animazement.org) before paying for your space(s).


Study the map below carefully to determine the number and type of spaces you want for the 2012 convention. Animazement cannot guarantee placement requests within a Tier (e.g., "left side of room", "second row"). Animazement will contact you with as much notice as possible if there are any conflicts when placing your space in the Dealers Room.  Animazement may, if needed, place your space in a higher-priced tier space without any additional cost to the Dealer.


All spaces must be paid in full via this Eventbrite site in order to be reserved.  You must complete a Dealers Contract at check-in and any other required paperwork in addition to paying for spaces.
Each space will contain draped dividers, a table, and two chairs.  Each space comes with two Dealer badges; additional badges MUST be ordered via this Eventbrite site. Please review the Dealers information to find out how to order additional fixtures, utilities, etc.; these are not available via this Eventbrite site.
The room is arranged into 5 aisles with 4 main columns of tables and tables lining each wall.  The columns of tables are split by walkways.  There are 4 tiers of space (Premium (head of row and bottom of room), Tier 1, Tier 2, and Tier 3).  There will be a food court in the rear of the Dealers Room space.
Premium spaces must be chosen individually (you will get the exact space you paid for).  Spaces in the remaining tiers will be assigned by Animazement.  Please review space assignment details in the Dealers information on the website.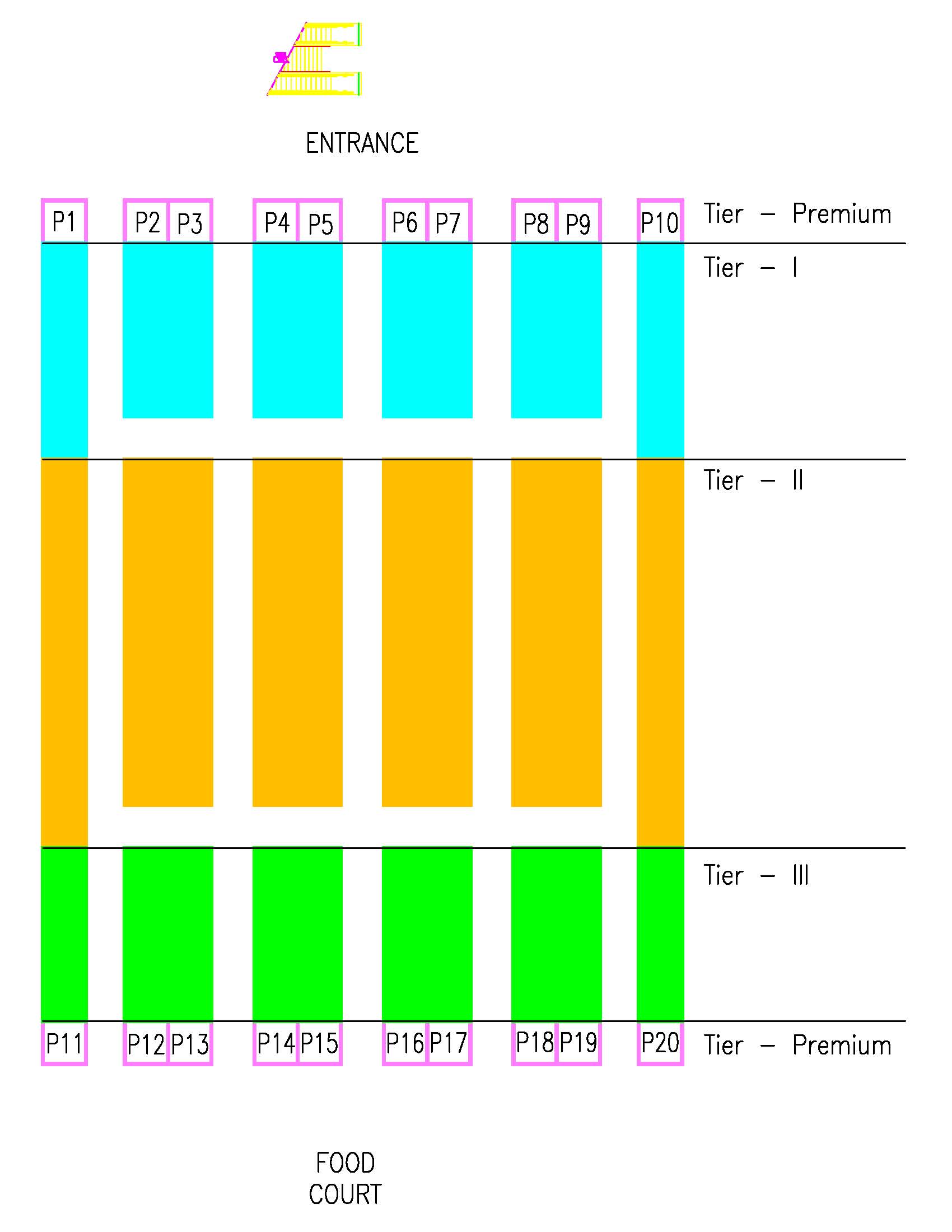 Where
500 South Salisbury Street
Raleigh, 27601


Animazement 2012 Dealers Room Registration