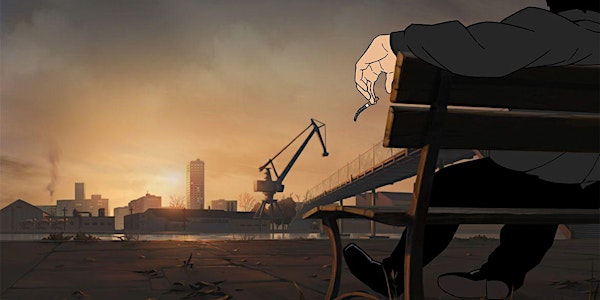 Animation First 2022 — Work In Progress: Lastman (Season 2)
Conversation with director Jérémie Hoarau
About this event
Work In Progress:
Lastman (Season 2)
Conversation with director Jérémie Hoarau
Free!
Saturday, February 12, 2022
11:00am
In English • 80 min
FIAF Skyroom
FIAF is thrilled to present a Work in Progress of the second season of cult TV series Lastman. Director Jérémie Hoarau will discuss the process behind this new season and the important changes he introduced. He will be joined, remotely from France, by several of the series writers. The event will include the US premiere of the first full episode.
Based on the cult French comic books by Vives, Balak & Sanlaville, Lastman takes place in Paxtown, a capital under the influence of drugs and corruption. Season 2 pursues the adventures of Richard Aldana with a whole new format and structure. 45-minute long and not unlike Akira Kurosawa's Rashômon, each episode in Lastman's new season can be enjoyed on its own. Crossing time and space dimensions, the series sheds light on the two same central events and the stakes faced by all the characters using various genres from musical and comedy to horror and fantasy.
Produced by Everybody on Deck (also behind the highly anticipated feature Mars Express).
Organizer of Animation First 2022 — Work In Progress: Lastman (Season 2)