Description
INTRODUCTION
Making things move… by the hundreds and thousands. Applying the basics of physics and geometry to particle systems to observe emergent movements and behaviors.
INSTRUCTORS
BERNARDO SCHORR - Bernardo is a New York City based Creative Technologist. Originally from Brazil, he's known to have worked on robots, installations, immersive environments, heartbeat pillows and data visualization pieces. As a researcher and educator he has published papers in various conferences and exhibited work in Brazil and in the U.S. He also makes pitch black coffee and amazing pancakes. He currently is part-time faculty at the MFA Design & Technology program at Parsons' The New School for Design. bernardoschorr.com
OVERVIEW
Animation is all about things that move... And code is all about numbers. In this class we'll understand the principles that govern the motion of real world objects and how they can be simulated through code. We'll use Physics and Mathematics to make thousands of particles move in different ways... What happens when we apply gravity, attraction/repulsion, waves and others. Expect to learn a little about C++, Newton and Trigonometry.
Brunch
We will select some of the tastiest brunch spots to satisfy your appetite, while our carefully prepared curriculum will ensure that you are provided with a full, comprehensive and lasting understanding of our course topics.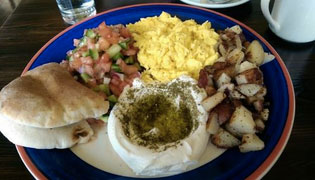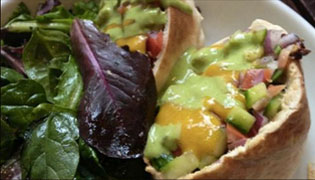 WHAT SHOULD I BRING?
Mac Users:Windows Users:

A functioning and fully charged laptop with

XCode(5.0+)

installed.

Audio software like Ableton Live, Traktor

(Optional)
SYLLABUS
10:00 -11:00 free Intro hour
11:00 -12:00 My first particle class
13:00 -14:00 Oscillation and Harmony
14:00 -16:00 Gravity and other forces
16:00 -17:00 Particles and Particle Systems
WHY OPENFRAMEWORKS IS IMPORTANT?
openFrameworks is a tool for creativity based on C++, already having spread across many countries like the US and Japan, and now developing quickly in China. It plays an important role at the top level of many cutting edge fields like new media art, interactive design, the "internet of things", robotics, etc. More info:http://openframeworks.cc/
FREQUENTLY ASKED QUESTIONS
1. Do I have to know openFrameworks? Is taking this class required?
You don't have to know any openFrameworks. oF Course gives someone who doesn't have any coding skills full support. A one hour long intro hour will be hosted before every course, so if you are beginner with OF, you can take it to catch up. What is intro hour?
2. Can I take classes online if I am not in NYC?
You can take it onsite or through recorded sessions online. Please contact info@ofcourse.io for more info.
3. 1 on 1 training, corporate training or Small group training?
Please contact info@ofcourse.io for 1 one 1 training, corporate training or small group training opportunities.
More info: http://www.ofcn.io/
Ticket FAQs
Is my registration/ticket transferrable?
Nope
Do I have to bring my printed ticket to the event?
Yes
What is the refund policy?
Get refunded within 7 days of purchase