Learn how to communicate on deeper levels with animals. Animals love this work. Pets have wondrous elements to help bring healing.
About this Event
This is a class that will be dedicated to teaching how to connect with animals. We will be learning and understanding Animal communication. Hear communication stories from Susan's experience of over a decade with animals.
The event will run for 90 minutes.
A donation of any amount is kindly appreciated.
100% of your donation for this class will go to CODE RED K9 CREW.
About CODE RED K9 CREW
Our Mission will be to rescue mistreated dogs. To screen behavior, rehabilitate if needed prior to adoption. Save the injured and see that proper medical attention is provided. Love the abandoned. Ensure all dogs leaving the rescue to new homes are spayed and neutered. Educate families on the proper way to care for their pets. Provide a safe and healthy environment for the animals we rescue, whether it be from a shelter, abandoned or any situation where a dog might lose their home.
To ensure these animals go to good loving homes through screening our applicants home inspections and thoroughly educating people on the responsibilities of pet ownership prior to adoption.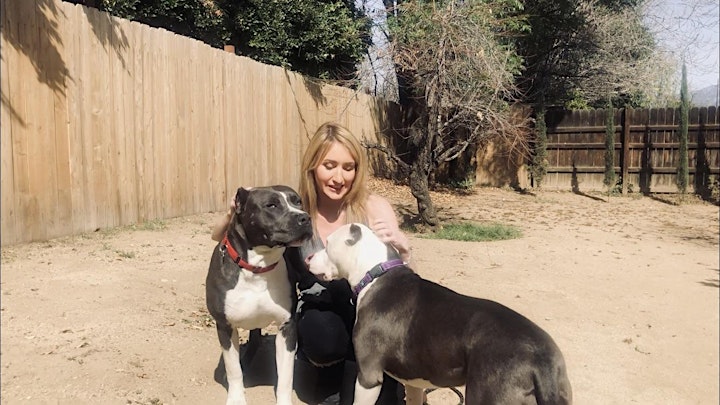 Meet Drake and Demi (above). They were a witnessed dumped out of a vehicle in an unincorporated area of San Bernardino. We got the call to save them and we jumped right on it. We first tried to find their owners in case someone stole them, but sadly it seems like they were abandoned by their own family.
Thank you all for always helping us help the underdogs!