About this Event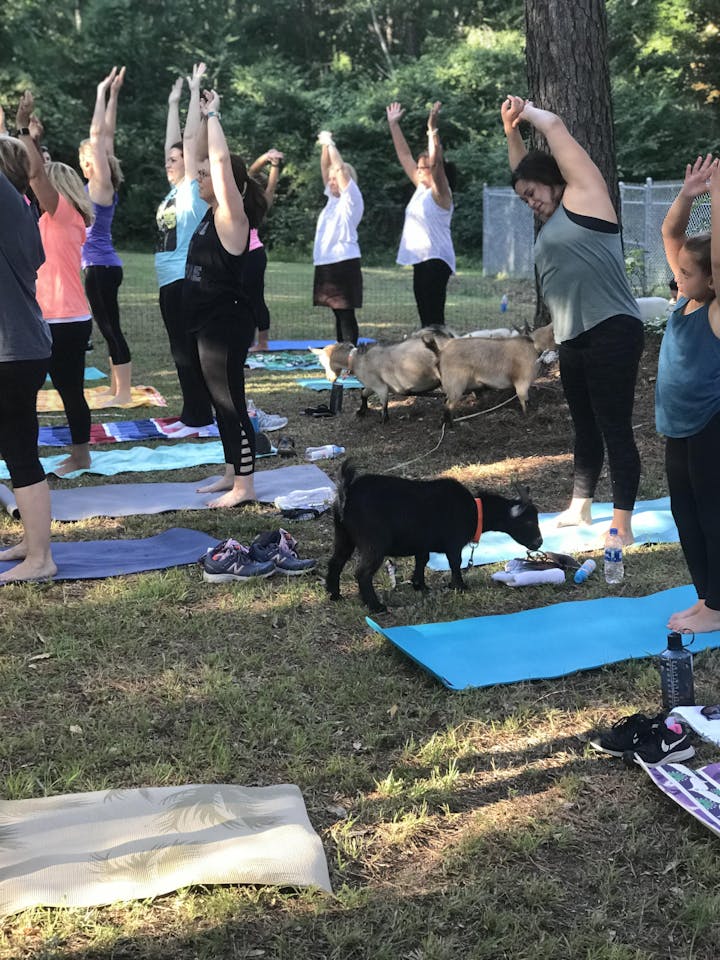 Join us for an outdoor evening yoga class featuring our herd of friendly baby goats! Goat kids are naturally curious and playful and our little goats love to cuddle. While this may not be the most meditative and relaxing yoga class you've ever been to, it will surely be the most memorable - perfect for melting that stress away!
The class is suitable for all levels of yoga experience and will be led by Lindsey Schmoekel, certified yoga instructor.
Bring your own mat, blanket, or towel but be prepared for the goats to potentially taste test everything! We recommend towels for easy cleaning.
$35 class fee includes 45 minutes of yoga instruction with 10 minutes of photo time with our goats.