About this Event
Although cats are the most popular companion animal worldwide, relatively little scientific research has been conducted on cat social behavior or the cat-human bond. With over 90 million cats living in U.S. homes alone, research in this area has important implications for cat wellbeing.
Part of the stagnation in this field may come from popular stereotypes that cats are unsocial or untrainable. However, cats display flexible social behavior and can benefit greatly from training, socialization, and enrichment opportunities.
In this talk we will find ways to apply the science of cat behavior to increase cat welfare and strengthen the human-cat bond. We will explore the basics of cat clicker training using positive reinforcement. Learn how to find your cat's most-preferred reward in order to teach them to sit and walk on harness/leash. We will also discuss cat enrichment opportunities that provide mental stimulation and allow cats to engage in natural behaviors.
Mix and mingle with adoptable kittens beforehand too. Refreshments will be provided.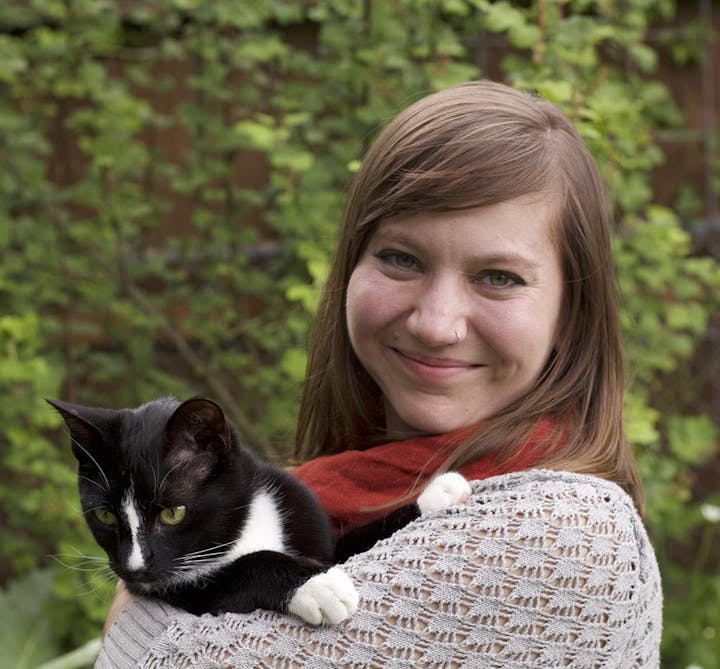 Kristyn Vitale, PhD, is a Maddie's Postdoctoral Scholar in the Oregon State University (OSU) Human-Animal Interaction Lab. She received her PhD in Animal Science from OSU where her dissertation examined cat social cognition and the influence of kitten training and socialization classes on the cat-human bond. She received a Master's in Environmental Science from Miami University where she studied social behaviors between farm colony cats. She also served as a Visiting Research Fellow at Kyoto University in Japan where she conducted cross-cultural research into the cat-human bond.
She is currently studying how socialization and foster programs influence shelter cat stress and social behavior. She is passionate about photography and has been documenting cat behavior through photography for over a decade. Her research has been internationally featured in media outlets such as National Geographic, The Washington Post, Scientific American, Time, The New York Times, and The Times of London.