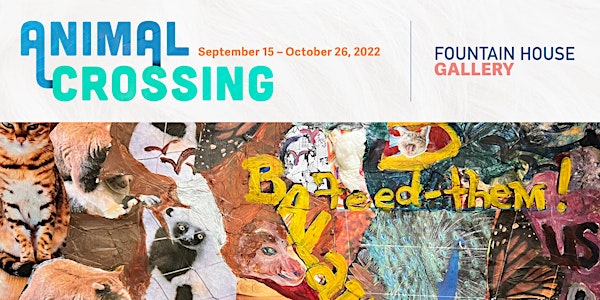 "Animal Crossing" Exhibition at Fountain House Gallery
Join us for Fountain House Gallery's newest exhibition, "Animal Crossing"!
When and where
Location
Fountain House Gallery 702 9th Avenue New York, NY 10019
About this event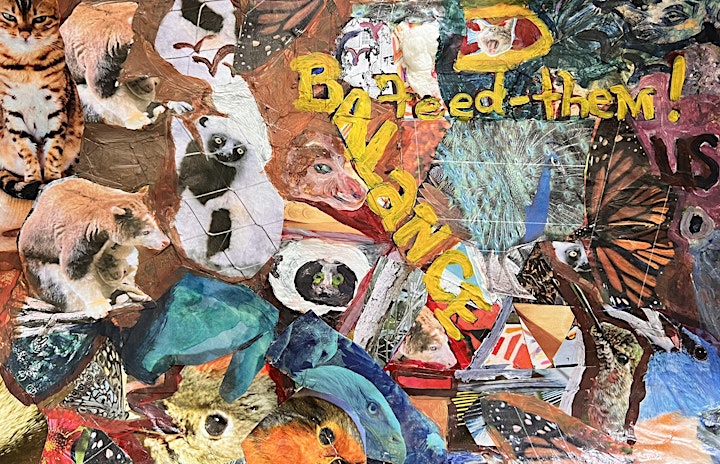 Animal Crossing explores various conceptions of animality in the contexts of domesticity, wildness, and spirituality. Across different media and stylistic approaches, the works in Animal Crossing invite us to rethink our relationship with animals beyond the simplistic representations of the past.
Animal Crossing is curated by Dr. Giovanni Aloi and Maria Bronkema. Aloi is an Art Historian based at the School of the Art Institute of Chicago and Editor of Antennae: The Journal of Nature in Visual Culture. He is Co-editor of the Art after Nature book series at the University of Minnesota Press and US Correspondent for Esse Arts + Opinions magazine. Bronkema, a longtime Fountain House Gallery artist, conducts weekly "Animal Sketching" classes at Fountain House.
"Animal Crossing aims to educate the public and encourage society to celebrate our planet's diverse wildlife. From wild animals to domestic companions, relating to animals can be a humbling experience that helps generate empathy for oneself and for others. As we learn more about each animal, we get an intimate glimpse of why we experience transference with them. An elephant might represent our aunt, a nurturer. The weasel is an amazing trickster – a hunter all year round. At home, we transfer feelings to our pets as they become our child, friend, and companion. All our intimate experiences are evident in our art of animals in the wild and from home that we choose to create and share. Animals intersect with us in multiple ways: culturally (symbolically through mascots, national flags, folklore), spiritually, and physically (animals in an urban environment, wildlife preserves, etc.). How would you feel if this animal disappeared? Finding ways to preserve the ecological balance is an urgent call to action, and highlighting our special connection with animals will aid us in preserving them and the environment."
- Dr. Giovanni Aloi and Maria Bronkema, Curators
Artists include: Maria Bronkema, Timothy Bronkema, Miguel Colón, Donna Faiella, Sally Fisher, Mario Fontenla, Kris Fox, Lita Goldberg, Kelly Han, Zeus Hope, Shelia Horne, Issa Ibrahim, Roger Jones, Kerry Kennedy, Ray Lopez, Debra Nevin, Anthony Newton, Aracelis Rivera, Rene Santiago, Barry Senft, Susan Spangenberg, Corey Streeter, Bradford Scott Stringfield, vermilion, and Boo Lynn Walsh.
This program is funded, in part, by generous support from the Renate, Hans and Maria Hofmann Trust, the Robert Rauschenberg Foundation, the David Rockefeller Fund, and the Laurie M. Tisch Illumination Fund.