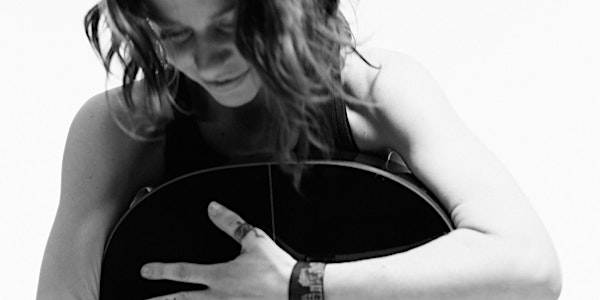 Ani DiFranco
ALL AGES
Presented by Washington's and Maven Productions
Washington's and Maven Productions Present Ani DiFranco w/Jesca Hoop
When and where
Location
Washington's 132 Laporte Ave Fort Collins, CO 80524
Performers
Headliners
More Performers
About this event
Widely considered a feminist icon, Grammy winner Ani DiFranco is the mother of the DIY movement, being one of the first artists to create her own record label in 1990. While she has been known as the "Little Folksinger," her music has embraced punk, funk, hip hop, jazz, soul, electronica and even more distant sounds. Her collaborators have included everyone from Utah Phillips to legendary R&B saxophonist Maceo Parker to Prince. She has shared stages with Bob Dylan, Bruce Springsteen, Pete Seeger, Kris Kristofferson, Greg Brown, Billy Bragg, Michael Franti, Chuck D., and many more. Her most recent studio album Binary was released in June 2017 on Righteous Babe Records. Her memoir No Walls and the Recurring Dream was released in May 2019, and DiFranco released a No Walls Mixtape alongside the book, offering a new take on songs related to the memoir.
Rejecting the major label system has given her significant creative freedom. She has referenced her staunchly-held independence in song more than once, including in "The Million You Never Made" (Not a Pretty Girl), which discusses the act of turning down a lucrative contract, "The Next Big Thing" (Not So Soft), which describes an imagined meeting with a label head-hunter who evaluates the singer based on her looks, and "Napoleon" (Dilate), which sympathizes sarcastically with an unnamed friend who did sign with a label. After recording with Ani in 1999, Prince described the effects of her independence. "We jammed for four hours and she danced the whole time. We had to quit because she wore us out. After being with her, it dawned on me why she's like that – she's never had a ceiling over her."
Her lyrics are rhythmic and poetic, often autobiographical, and strongly political. "Trickle Down" discusses racism and gentrification, while "To The Teeth" speaks about the need for gun control, and "In or Out" questions society's traditional sexuality labels. Most recently, the 2016 single "Play God" has become a battle cry for reproductive rights. Rolling Stone said of her in 2012, "The world needs more radicals like Ani DiFranco: wry, sexy, as committed to beauty and joy as revolution."
Over the years she's performed at countless benefit concerts, donated songs to many charity albums, and given time and energy to many progressive causes. She has learned from and demonstrated beside Gloria Steinem, Jesse Jackson and Dennis Kucinich. In 2004, she marched in the front row of the March for Women's Lives along with Margaret Cho, Janeane Garofalo, Whoopi Goldberg, and many others, later performing on the main stage. She has beaten the drum for voter registration and turnout with "Vote Dammit" tours in multiple presidential election years, including most recently in 2016. She's currently on the board of Roots of Music, an organization that provides at-risk youth with support and musical education in New Orleans, and the creative council of EMILY's List, which helps elect pro-choice Democratic women to office.
As an iconic songwriter and social activist, she has been the inspiration for woman artists and entrepreneurs for over two decades. She has been featured on the covers of SPIN, Ms., Relix, High Times, and many others for her music and activism. She is the idol of empowered women who came of age in the 90s and continues to bring younger fans into her fold. From Alice Walker to Amy Schumer, Ani is respected by wordsmiths across milieux and generations. She blazed the trail for self-directed artist careers and has been cited by musicians from Prince to Bon Iver as an inspiration to release their own art outside of the major label system.
Ani has been the recipient of many honors and awards, including a Grammy, the Woman of Courage Award from the National Organization for Women, the Gay/Lesbian American Music Award for Female Artist of the Year, and the Woody Guthrie Award. At the 2013 Winnipeg Folk Festival she received their prestigious Artistic Achievement Award, and an honorary doctorate from the University of Winnipeg. In 2017, she received a Lifetime Achievement Award from A2IM (a nonprofit trade organization that represents independent record labels) and the Outstanding Achievement for Global Activism Award from A Global Friendship.
-------------------------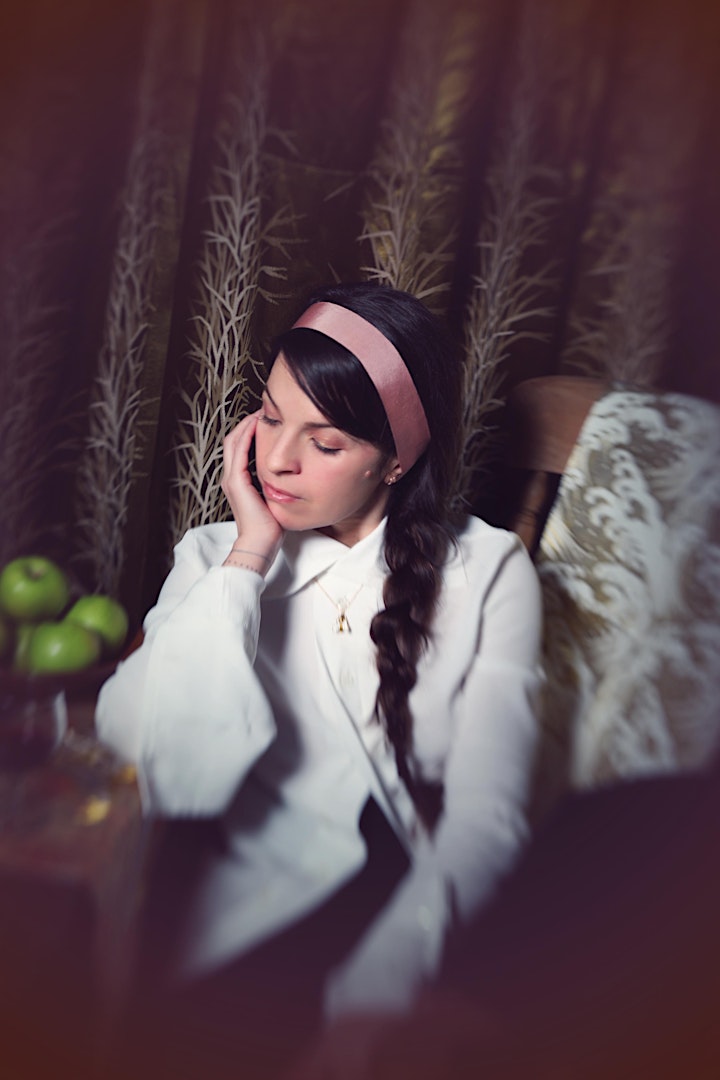 A culmination of life and musical experience, uncompromising in its vision, STONECHILD, the new studio album from Jesca Hoop is a self described "compassion project."
Released on July 5th by Memphis Industries, STONECHILD is Hoop refined and defined. Beautiful, subtle and stark, her fifth album, the follow up to 2017's highly acclaimed 'Memories Are Now', is her best yet.
Despite being a long term resident of Manchester, Hoop, has until now, returned to her native California to record. This time round however, "it was" according to Hoop "time to step out of my comfort zone, my safe place", venturing south to Bristol to team up with producer John Parish (PJ Harvey, Aldous Harding, This is the Kit). Parish's minimal and purist approach helped clarify Hoop in her ideas and subtly yet effectively realigning her sound. The simplified arrangements draw focus to the fundamental sophistication of the songs.
While Hoop's trademark finger-plucked guitar and ethereal textures remain, the songs and their presentation are ever more direct. Parish "was a gentle collaborator until he killed one of my darlings" Hoop jests. "I've never been so brutally edited, and I wasn't shy about expressing my discomfort at the sight of my work on the cutting room floor. He said, you will forgive me, and in some way I think I actually enjoyed that treatment…being stripped back to the bare basics…albeit painfully". STONECHILD ventures further into fresh territory with other voices joining the narrative, with Kate Stables (aka This is the Kit) Rozi Plain and Lucius singing the choruses and expanding the sensual depth of the sonic bloom.
Embedded in Hoop's song writing is an inherent unpredictability something she ascribes to being "guided more from instinct than study". Perhaps more than ever before, STONECHILD sees Hoop lead us through uncharted landscapes across the course of the album. "When I look at the history of my life, I realise I have the breakdown of not only my parents' marriage but also the breakdown of their parenting to thank for the wild and unexpected course that my life would take. I went looking for a raw and rugged world. the opposite of what I was raised in."
The album title was settled after a trip to a Philadelphia's Mütter Museum, where the STONECHILD is a sad, compelling display of an unborn foetus carried by a woman for over 30 years. "They become a hard ball of bones, a rock. Phonetically, it's a beautiful sounding word - hard and soft – but also, I am taken by the idea of carrying something for a long time, perhaps in secret and then giving it up. I hope I have made an album of substance. There is meat on the bone".
There certainly is; the breath-taking Shoulder Charge, with Lucius contributing backing vocals, speaks of stigmatized culture and the kind of isolation that is formed by shame in a world where were "we are actually and truly the same …even in our differences. To understand all is to forgive all".
Old Fear of Father tackles an exhausted patriarchy and misogyny but in this case as it is perpetuated by females. "I love my boys, more than I love my girl, try not to show it, she's knows, like I knew". It's bare yet dense arrangement reveals a story that is both heart-breaking and shamefully true.
On Red White and Black, Hoop chants down white supremacy. "Now the iron cloth that's cut from the loom bares the black and white stripe of a cotton field rolling- And the dark mines and flame of redeemers put them right back in the iron cloth and the flag is waving". As Hoop says "current politics is fucking disturbing. I write from personal perspective, about relationships mostly and I don't find much music in politics, but as hate crimes increase, women's rights are being rolled back, and the two nations I call home are building walls… well, the political has become deeply personal."
The folkiest moment on the album, the Kate Stables featuring Outside of Eden, concerns those young ones whose development is now guided by technology and the increasingly intimate relationship between child and device. "Come shut in boys for the girlfriend experience, enter the code and I'll taste real".
STONECHILD, Hoop says, is intended to "wrap its arms around our human planet spinning in its increasingly precarious wobble". These rich and curious songs derived from themes of our troubled times speak Hoop's heart and mind from her empathetic yet tough loving centre point. With writing so fluid, so natural the result is an album where everything is truly meant.
Hoop spends the summer playing festivals in the US and Europe before embarking on an extensive UK and European tour in October.
STONECHILD is available to pre-order now on limited edition black and white marble vinyl in the official Jesca Hoop store plus indie stores. Go here for all your pre-ordering options.
There's also a super limited STONECHILD Dinked Edition on black and white marble vinyl with a mirror board sleeve which also comes with a hand drawn and signed lyric scrawl plus a flexidisc featuring an exclusive track "Waking Andreas". Go here to check out which indie stores will be stocking the Dinked version.
-------------------------
Standing Room Only, General Admission Venue. The balcony is OPEN for this show.
-------------------------