Angular workshop - free! (Los Angeles)

Saturday, June 10, 2017 from 9:30 AM to 5:00 PM (PDT)
Event Details
DevMeetings invites you to a full-day workshop on the latest versions of Angular.
Recent release of Angular 4 raises a lot of questions in community: Has it changed a lot when comparing to Angular 2? What about migration from Angular 1.5 into Angular 4? What about migration from Angular 2 into Angular 4? If you plan to use Angular in your projects, you don't need to wait any longer. We strongly encourage you to learn and master Angular 4 now - together with TypeScript.
Why learn the newest version?
The creators of Angular wanted to break with many concepts of the first version of the framework. Their main objective was to introduce a solution which would perfectly cooperate with modern browsers that get support for ES2015/2016.
That is why many parts of Angular have been thoroughly analyzed and created from scratch. The most important changes include:
detecting changes based mainly on immutable data structures and observable objects

putting stronger emphasis on writing object-oriented code as well as functional

rebuilt dependency injection container, now also allowing creating a hierarchy of containers

major simplification of the services concept

dynamic loading of components during the application life-cycle

breaking with strict attachment to DOM, which in result enables rendering on the server side

simplified implementation of custom components and communication between them

simplified form management
As you can see, the list of changes is quite large and some of them make a great improvement compared to the first version. Many of them are the answers to the problems and needs that have been discovered by the users working with Angular 1. Some of them also result from development of JavaScript language and improvement of browser functionalities. It means that we get a tool which is much easier to understand and use, as well as providing less of "magic" behaviour and more of the expectable ones. In a nutshell – a very good tool, tailored to meet the demands of modern front-end.
100% practical
During the workshop, the participants will implement a simple online shop from scratch using Angular and TypeScript and will get a chance of facing real project problems, such as:
How to use TypeScript so that it helps rather than stands in your way?

How to make your application independent from the back-end for testing purposes?

How to conveniently validate data in a form and send it further on?

How to build components and organize communication between them so that your code does not look like spaghetti?

How to manage dependencies (including Angular itself) and what is the future of Angular?
Your instructor
Richard Durazo is a Full-Stack JavaScript Engineer and a Hack Reactor Graduate with over 5 years of experience working in the tech industry. He maintains years of frontend and freelance development experience working with JavaScript, CSS, HTML, jQuery, and is skilled in building beautiful modular single page applications using frameworks and Libraries such as Angular and React.
In his free time, he enjoys traveling, photography, snowboarding, and learning new languages. Additionally, he is passionate about Es6, TypeScript, Angular, React, SASS/SCSS, Angular Material 2, Bootstrap, and UX/UI design! Feel free to add him on LinkedIn at: https://www.linkedin.com/in/rdurazo/
Our sponsor

Hack Reactor is an immersive full-stack development 12-week program with several locations and a Remote course. HR is in San Francisco, Los Angeles, Austin and New York City. Thanks to 800 hours of instruction, projects and hands-on work their students master advanced HTML and CSS, front-end JavaScript frameworks like Backbone and Angular, and server development with Node.
Practical information
Where: The exact location will be mailed to the participants.
When: Saturday, 10th June 2017, start at 10.00 am (please arrive around 9.45), ending approx. at 5 pm.
What you should bring: BYOL: Bring Your Own Laptop and lunch.

Participation fee: free
What is DevMeeting?
DevMeeting is a mix of hackathon and programming workshop. Throughout the day, participants implement a sample application – on their own and in teams. Experienced mentors supervise the learning process, support the participants with their help, provoke discussions and share their practical know-how, as well as best practices.
DevMeeting is not a lecture or a classic training. We focus on practical skills, coding and exchanging knowledge and experience. It is also a great opportunity to meet other developers and expand your professional network.

You can reach us also via Gitter on https://gitter.im/devmeetings/devmeetings via Facebook on https://www.facebook.com/devmeetingsus/, via Twitter on@DevMeetingsEN and via Instagram on @devmeetingsen
When & Where

Hack Reactor
Los Angeles
Los Angeles


Saturday, June 10, 2017 from 9:30 AM to 5:00 PM (PDT)
Add to my calendar
Organizer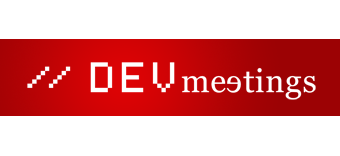 DevMeetings organizes full day onsite workshops (free) - it is a hybrid mix between a workshop and hackathon, prepared by and for software developers with passion. Since 2011 we have organized more than 100 workshops worldwide.