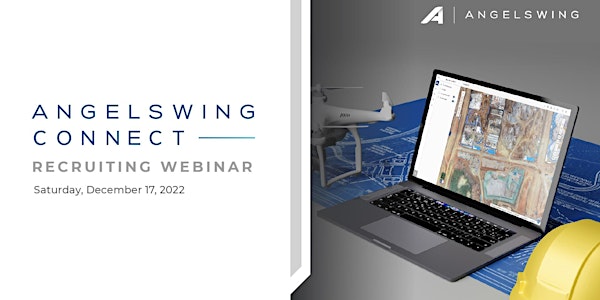 Angelswing CONNECT: Recruiting Webinar
Seeking Nepalese talents contributing towards digital transformation in the global AEC industry
About this event
**This event will be online only**
The featured webinar from Angelswing is scheduled on December 17, 2022, at 11AM in Nepal time!
With enabling technologies such as AI and big data towards Digital transformation in the AEC industry, Angelswing will provide a hands-on demonstration of the Drone Data Platform and its industry-innovating features. Join this webinar and connect with the Angelswing team if you are willing to solve real-world problems using technologies and be a part of Angelswing on 12/17 on Zoom.
We are looking for top-notch Nepalese talents willing to contribute towards digital transformation in the global AEC industry with technology.
Check out if Angelswing would be a good fit for you to grow and make contributions, and use this opportunity to schedule an interview with us! Please don't forget to Reserve a Spot, we look forward to meeting with you soon! 🤩
Please check the event page for the detailed information of the webinar: https://bit.ly/3ulCJgK
Please note:
IMPORTANT! You'll need to be logged in to Eventbrite to access the webinar on the date of the program. For this, you'll need to create a (free) account with Eventbrite using the same email address that you used to register for the event.
This program will be held using Zoom. The link to access the Zoom webinar will be sent to you via a confirmation email after you register.
If you're unfamiliar with the features of Zoom please take a moment to familiarize yourself with them here: https://support.zoom.us/hc/en-us or look up any online tutorial.
Zoom may process some personally identifying information about you, for more information please review https://zoom.us/privacy.
CONTACT US
Angeena Chawal | Technical Recruiter
Email: angeena.chawal@angelswing.io