Description
Founder/President - Teri Hellard - Angels Year Round Foundation Inc is celebrating summer with a football showdown by raffling off 2 autographed football helmets from the Denver Broncos & New England Patriots to raise funds for several individuals recovery journey and groups missions.
---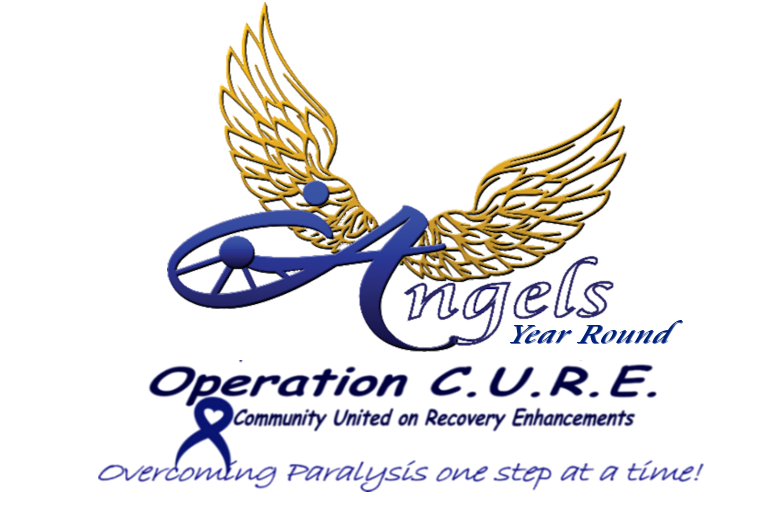 Angels Year Round Foundation Inc. (Registered 501c3 Non Profit Organization) was established to help in the funding of local charities by bringing together a group of Civic Minded Individuals offering their inner beauty, time, and passion to help within our community. Our mission is to enhance the quality of life of individuals experiencing health and medical challenges with paralysis. Also, provide resources to promote a healthy, productive, and safe lifestyle. We will support private and public organizations, scientists, and clinical trials on all research aimed to cure spinal cord injury related paralysis. Together we can impact an individuals life and be part of their journey towards overcoming paralysis one step at a time!

---
Friday - Sept 29th
6pm-11pm
Town Hall Event Center
2245 Plantation Center Drive
Fleming Island, FL 32003
Contact us
for more info: 904.226.4376
Facebook Live Drawing @ 9pm
**Special Invitation Only due to limited seating**
$25 Raffle Tickets - No need to be present to win but like our page for Facebook Live Drawing: www.facebook.com/angelsyearroundfoundation
---
Fun filled evening celebrating life with our local Angels:
- Live Band TBD from 7pm-9pm
- Light appetizers, cash bar, 50/50, random prize giveaways and an autographed Denver Broncos helmet, New England Patriots helmet, or Cameron Diaz 8x10 poster w/ a certificate of authenticity
- Meet & greet benefitting groups
- Facebook Live Drawing of autographed items @ 9pm
- Dancing w/ DJ Blaze from 10pm-11:30pm
---
Select which group you want to support by purchasing as many raffle tickets..our goal is 1000 or more before live drawing:
- Sylvia Witte: portion of proceeds will assist w/ physical therapy, medical supplies, transportation and enrolling back in college
- Ashley Rawlins: portion of proceeds will assist w/ physical therapy and medical supplies
- Melissa Young: portion of proceeds will assist w/ physical therapy and medical supplies
- Shannon Berrios: portion of proceeds will assist w/ physical therapy and medical supplies
- FOCCA (Friends of Clay County: portion of proceeds will benefit their mission
- ALS Group: portion of proceeds will benefit a group selected by Chris Godfrey honoring his uncle who passed w/ ALS in 2016
- Middleburg Black Creek Lions Club: portion of proceeds will benefit their mission and upcoming golf tournament on Friday - April 28, 2017 at the Eagle Harbor Clubhouse in Fleming Island
- NextStep Orlando: portion of proceeds will benefit their mission on providing those living with a spinal cord injury the opportunity to achieve their greatest recovery potential and an overall increased quality of life. www.nextsteporlando.org
---
---
NextStep Orlando are an amazing group providing a unique physical therapy that impacts the mind, body & soul...this group is ready to sell some raffle tickets!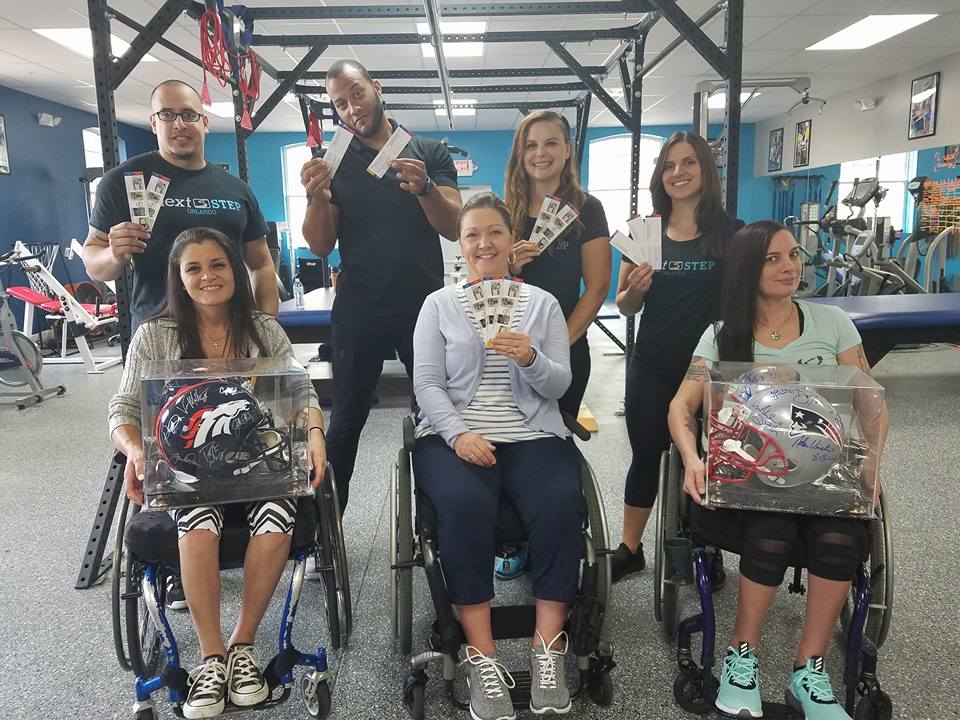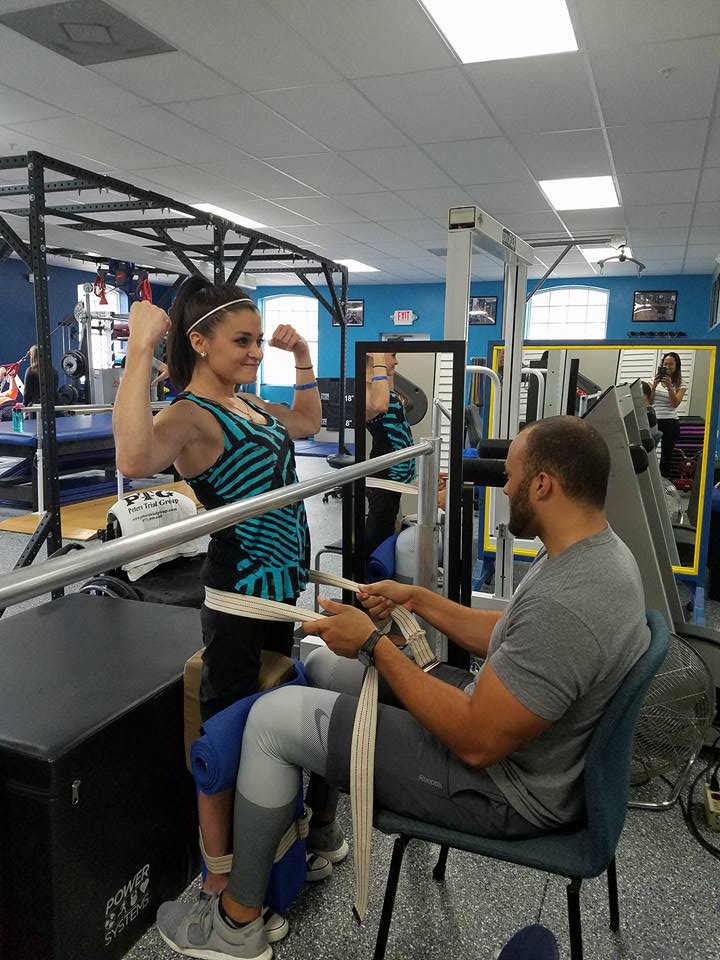 Sylvia Witte standing for the first time in 6 years w/ trainer Travis at NextStep Orlando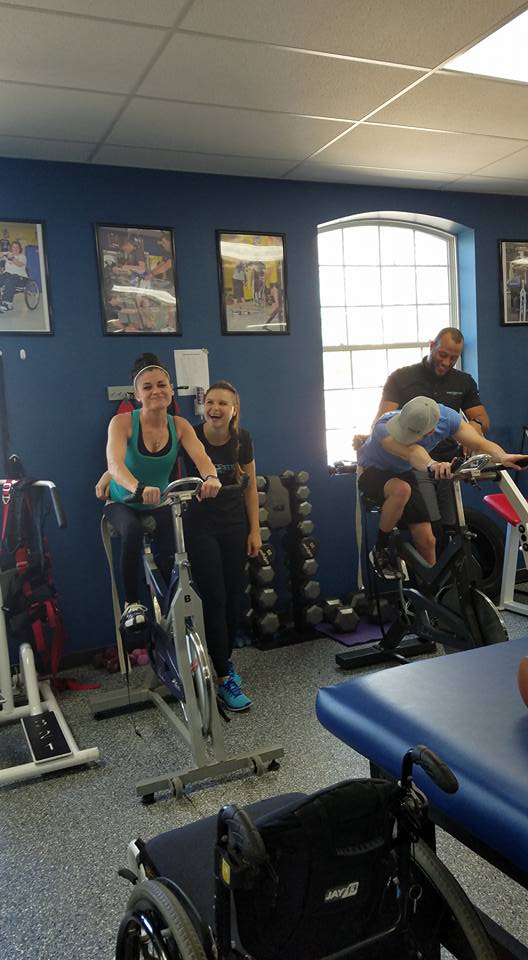 Sylvia & Cole on the spin bike racing for the finish line....they both won for keeping the momentum!!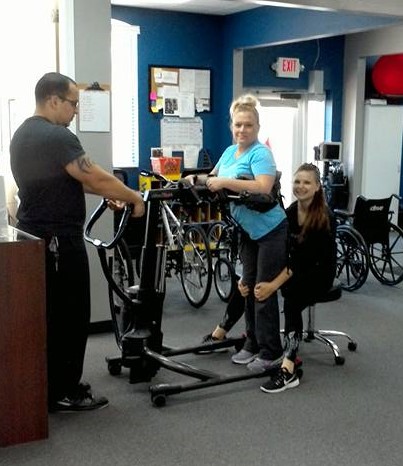 Melissa Young making great strides on her journey getting her legs stronger and making steps with our Next Step Orlando Angels. Her story:
2010 motorvehicle accident burst T 12 spinal cord shatter both shoulders was in hospital 6 months started Brooks August 2010 started NextStep Orlando since 2012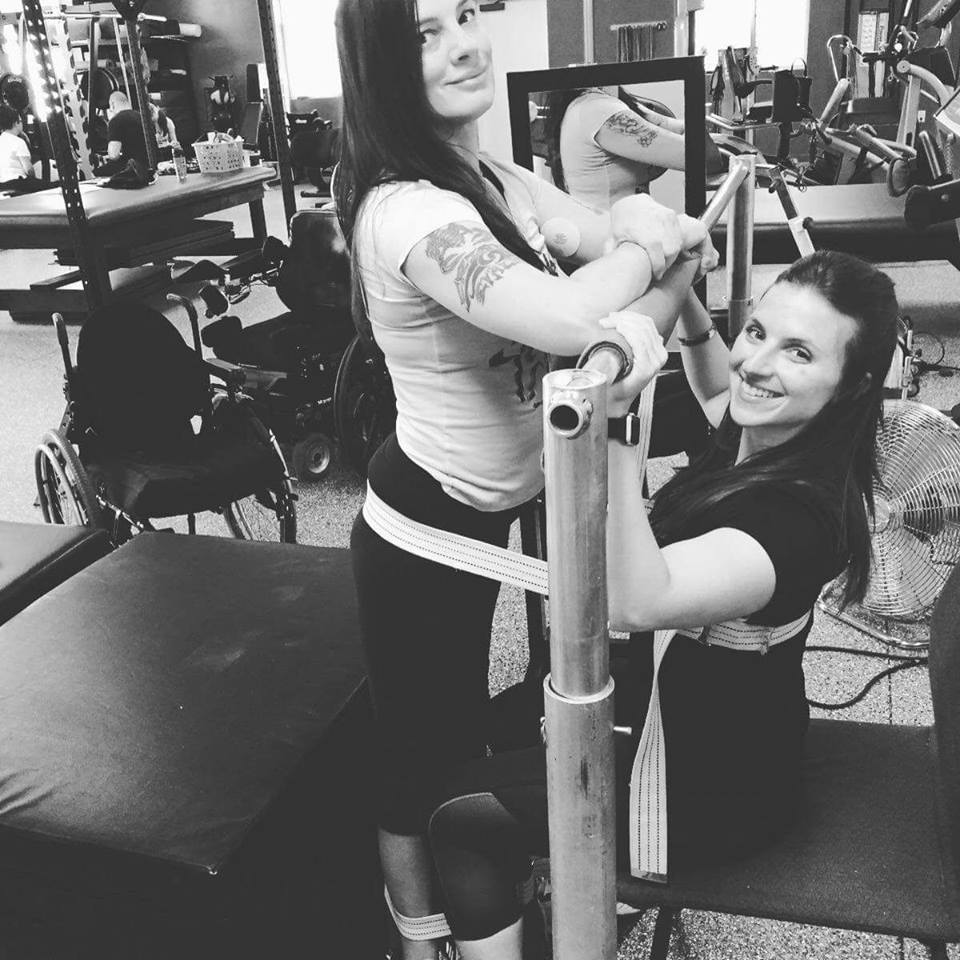 Shannon Berrios from Ohio currently living in St Petersburg also making progress on her journey with our NextStep Orlando Angels. Her story:
On July 23rd, 2015 my life changed in a blink of any eye. I finished working and stopped at a local gas station in Cleveland, Ohio. As soon as I got out of my truck I heard gun shots from a drive by shooting, I fell to the ground not knowing I had been hit with one of the bullets. As I lay on the ground within seconds I felt a sensation go down my body & my lung filling up with blood causing me to have a hard time breathing. A few minutes later an ambulance arrived & the last thing I remembered was begging them not to let me die, that I have 2 children. Days later I was awaken & told that I was going into surgery. Maybe a week or so I woke up in ICU on a ventilator, I was told that I am paralyzed. After spending a month in ICU I was transferred to a spinal cord injury rehabilitation center to learn how to live sitting in wheelchair. I was told my injury level is T8 Asia A and that I would never walk again. April 2016 I decided to leave the nursing home in Cleveland & move to Florida for physical therapy. I have now gained movement back in my legs and just started practicing walking. I am now told by Cleveland Clinic that I will walk again, my injury is incomplete and I just need to aggressively strengthen my legs to support my body to walk again. My brain signals connect with my entire body now. I am working very hard with my physical therapy & I know I will walk again.
Friends of Clay County Animals group are providing volunteers, love, and medical support to all animals in the area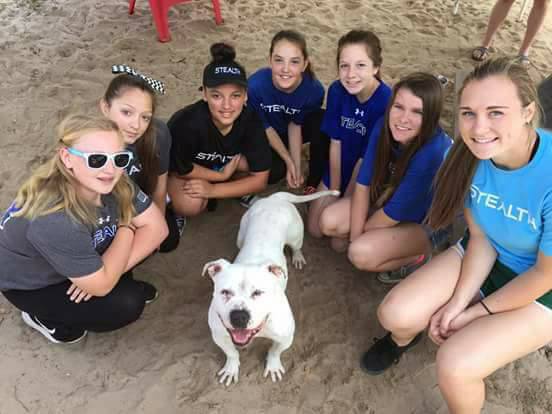 Here are the autographed helmets to win by purchasing raffle tickets from your favorite groups:
Denver Broncos w/ 12 Legendary Signatures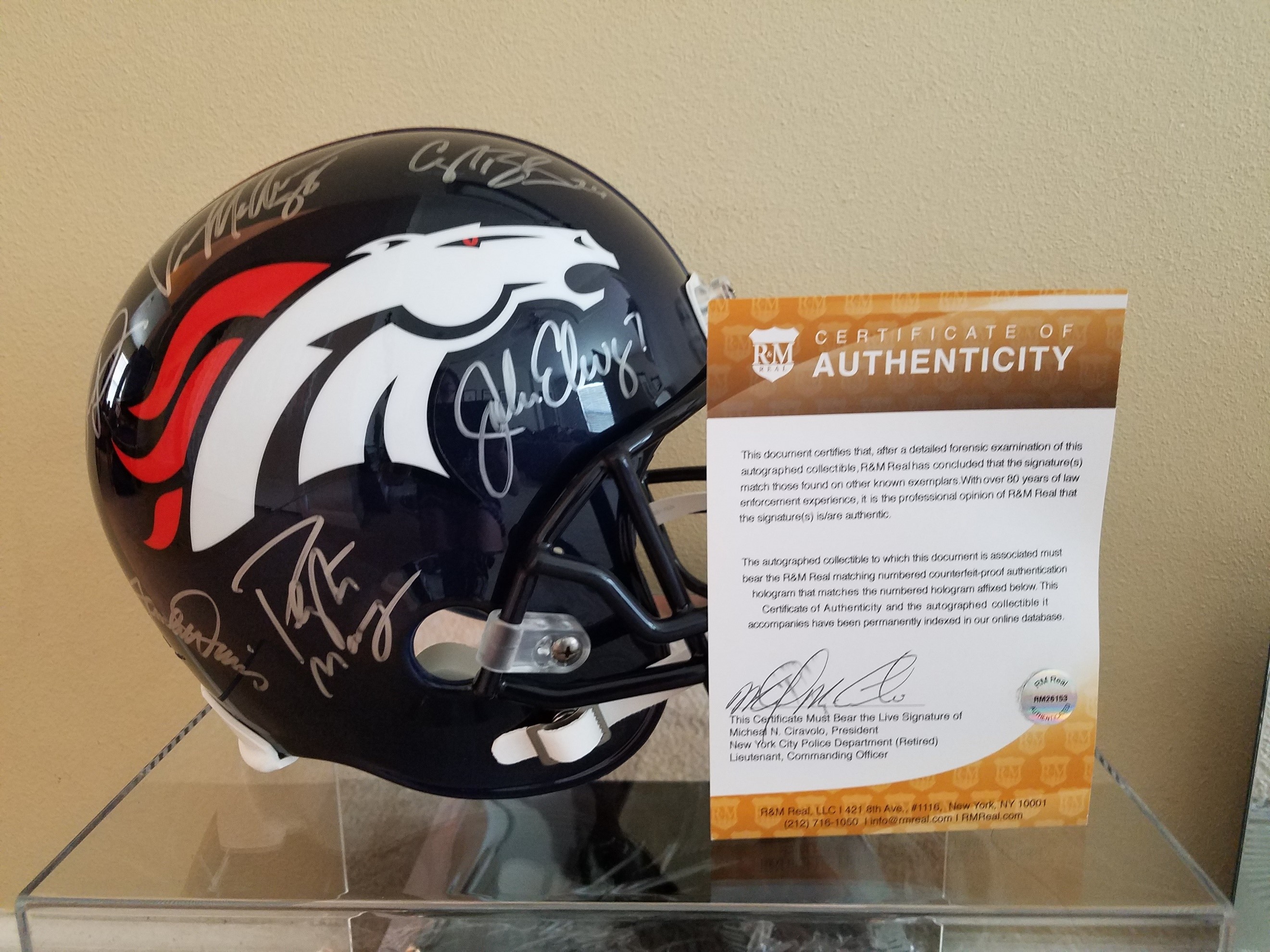 New England Patriots w/ 14 Legendary Signatures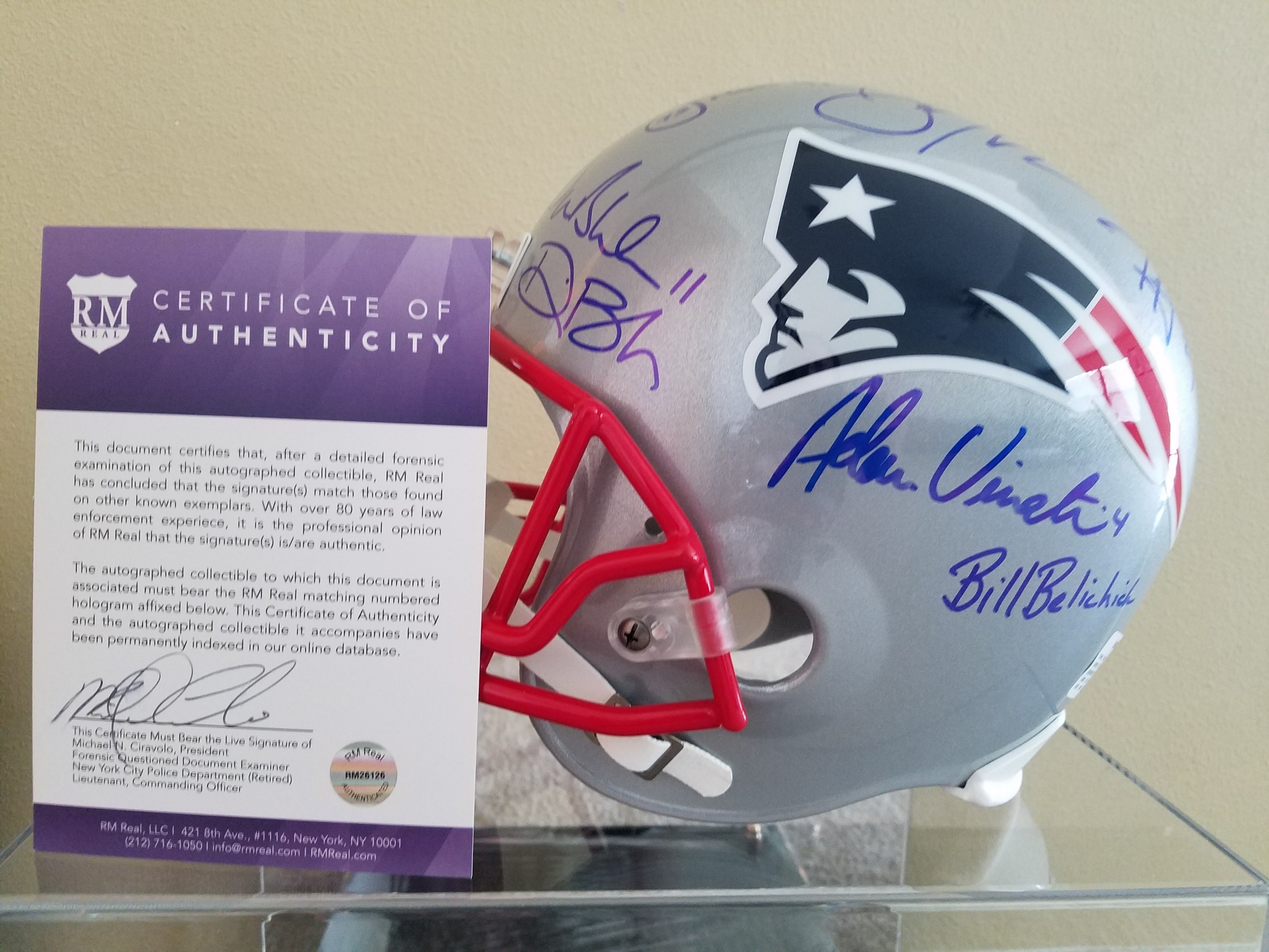 Let the best team win to help us raise the funds needed - Thank you in advance for being our Angels and being a part of journey towards overcoming paralysis!