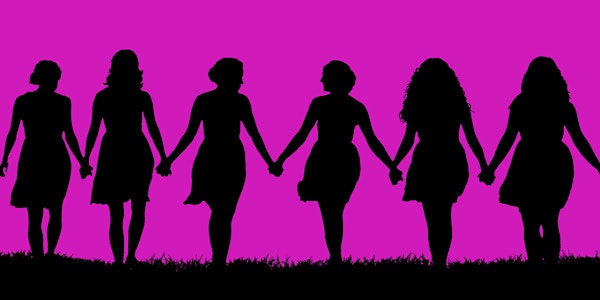 Angels in the A.M. - Educational Series for Women Professionals
When and where
Location
Alloy 26 100 South Commons #Suite 102 Pittsburgh, PA 15212
Description
Think angel investing might be in your future, but you're not sure how or when to start?
Get ahead of the game and prep yourself now, so you're ready to hit the ground running when it's time. You're not an accredited investor yet (or perhaps you have no idea what that even means!), but you might be one soon, so Next Act Fund is here to help you learn how to flex your financial muscle and plan a bright financial future when the time comes. Angel investing is personal and a way to pay-it-forward, using your resources and expertise to unharness the potential of today's entrepreneurs, while also growing your personal wealth. Next Act Fund's three-session educational series will explore the areas you should know more about before entering the angel investor world:


SESSION 1: Angel Investing 101
March 21, 2018 | 7:30 - 10 am | $30
Learn about the fundamentals of angel investing: What exactly is an angel investor? Who wants to be an angel investor? How do I become an angel investor? The first half of the session will be led by Yvonne Campos, President of Next Act Fund; followed by example pitches from women entrepreneurs: Auratekmand The Aquaponics Project!



SESSION 2: Getting Ready for Angel Investing- Financial Fitness
June 20, 2018 | 7:30 - 10 am | $30
Now that you have money, what should you do with it? Understanding what it means to have a balanced portfolio, and how angel investing fits in. Session led by Roselyn Wilkinson, Financial Advisor and NAF Member... PLUS, example pitches from women entrepreneurs:

Erica Peterson of Moms Can Code and Ellen Saksen of GojaneGo!


SESSION 3: Anatomy of the Deal
September 26, 2018 | 7:30 - 10 am | $30
What does an angel investment actually look like? From learning how to identify a great opportunity to investing your money and everything in between. You will learn how to speak the language of angel investing, including: sources of funding, term sheets, screenings, due diligence, and exits.


Next Act Fund is committed to fueling the ambitions, innovations and life-changing ideas of many brilliant women by allowing women to invest in women. Next Act Fund hopes by educating more women about angel investing, we can start to close the enormous gender-based gap that currently exists in the entreprenuerial world.
A light breakfast and coffee will be served at each event.
---
PRICE:
$30/Session
TIME: 7:30 - 10am
7:30 - 8: Arrival/Breakfast
8 - 9: Program
9 - 9:30: Example Pitches from Women Entrepreneurs
9:30 - 10: Discussion/Networking
LOCATION:
Alloy 26
100 S. Commons
Pittsburgh, PA 15212
RIDE SHARE/PUBLIC TRANSPORTATION:
There is an entrance to the concourse at the corner of South Commons and Federal Street, across from the Post Office. Go up the steps, into the glass doors, and look for Alloy 26 on your right.
PARKING: USE GATE 4 OF NOVA PLACE
For easiest access, enter parking garage GATE 4 on South Commons. Stay in the leftmost lanes when you enter and take the nearest elevator (look for the elevator that says CENTRAL 2) up to the Plaza Level of the concourse. Look for Alloy 26 on your right.
---
ANGELS IN THE A.M. IS SPONSORED BY: