"Angels & Demons: Discerning the Glorious from the Fallen"- Houston 2019

Friday, June 28, 2019 at 6:00 PM

-

Saturday, June 29, 2019 at 5:00 PM (CDT)
Event Details
"Angels & Demons: Discerning the Glorious from the Fallen"
June 28-29, 2019
St. Ignatius Loyola Catholic Church

7810 Cypresswood Drive

Houston, Texas 77379
Renown speakers include:
FR. Wolfgang Seitz, Adam Blai, and Debbie Georgianni

Friday: 5:00 - 9:30pm (Registration opens at 4:00pm)

Saturday 9:00am - 5pm (Registration opens at 8:00am)

Boxed-lunch included Saturday.
These exciting talks will cover the background knowledge of the Creation and mission of the angels from the beginning. Why did the fallen angels fall? Learn more about the incredible trial of the Angels and the battle over the human family. Discover the mission and role of the Angels in our lives. You will understand the principles of the angelic ministry to show that the angels have an indispensable role (according to God's rule) in every aspect of the Church's life and in our personal lives. You will walk away with a deeper inspiration for a devotion to the angels, not just discernment of spirits.
THIS WILL BE A TRANSFORMATIONAL WEEKEND! INVITE OTHERS!!
FR. WOLFGANG SEITZ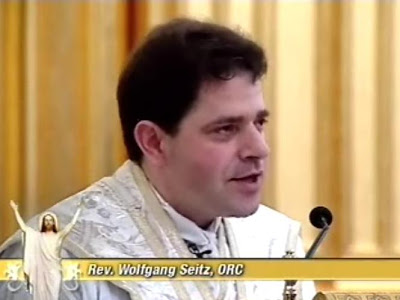 Fr. Wolfgang Seitz, ORC, is originally from Ehingen, Germany. He is a member of the Order of Canons Regular of the Holy Cross, an international Order which has its Motherhouse in Tirol, Austria. The Order has the overall direction of the international apostolate, Opus Sanctorum Angelorum (Work of the Holy Angels), a public association of the faithful, whose mission is to spread devotion to the holy angels in the Church.
Fr. Seitz studied at the seminary of the Order, Institutum Sapientiae, in Anapolis, Brazil, after which he was ordained a priest in 2002. His first mission after Ordination was to Detroit, for a pastoral year at Assumption Grotto Parish. Since then, he has been giving retreats and conferences for the Opus Sanctorum Angelorum throughout the United States.
Adam Blai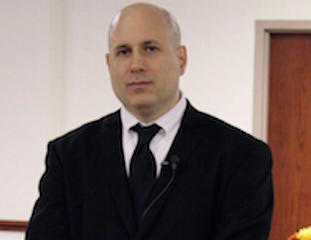 Adam Blai holds a Masters Degree in Adult Clinical Psychology from Penn State University. He is a Church decreed expert on religious demonology and exorcism in the Diocese of Pittsburgh. Adam is an auxiliary member of the International Association of Exorcists based in Rome. Over the last decade, he has helped educate priests on exorcism at national conferences, seminars, and through consultation on many cases in a number of dioceses. He has assisted at dozens of solemn exorcisms, house exorcisms, and resolutions of hauntings. In addition to Church cases, he reaches out to educate people on the current paranormal craze, the dangers therein, and more ethical ways to resolve hauntings. He has put together a pastoral manual for priests on exorcism and resolving human spirit hauntings. His professional life has been spent working in the Pennsylvania State prison system as a Psychological Services Specialist, where he has done hundreds of psychological evaluations for the parole process and worked with the full range of mental illness and human evil.
Debbie Georgianni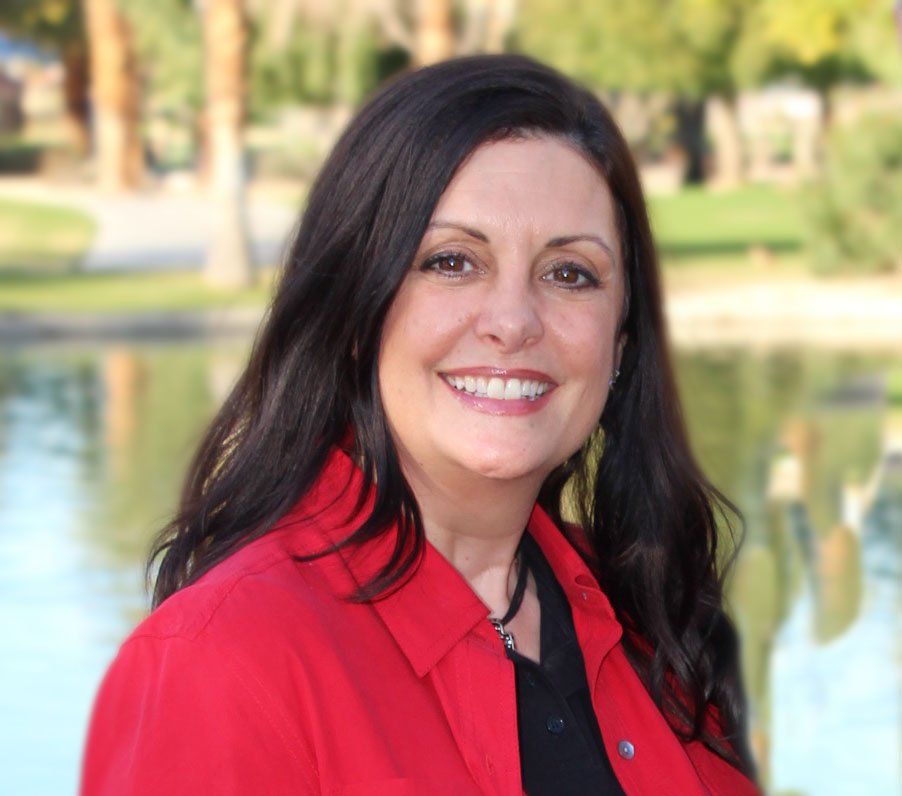 Debbie Georgianni, M.A. is a writer, inspirational speaker and certified health/wellness coach. She dedicated 25 years to Catechetical Ministry in the Diocese of Phoenix working with all age groups. Debbie spent 5 years in Community Relations and as an Announcer for Immaculate Heart Radio. Debbie co-hosts with Jerry Usher, Take 2, a live weekday radio show on the EWTN Global Catholic Radio Network. This interactive, fast paced show takes a fresh look at life from a whole new approach. Debbie is also the Director of Marketing and Business Development for Third Millennium Media. Her lifelong passion has always been to assist people in nurturing their mind, body and spirit so that a healthy balance will lead towards a blessed life. Debbie has two grown sons and a beautiful daughter in law. She looks forward to the day when grandchildren arrive but for now Debbie and her husband Marty enjoy life with family, friends, and a great game of golf!

Debbie has a passion for our Catholic faith and a deep commitment to spreading that faith using the media to its greatest potential.
Save This Event
When & Where

St Ignatius Loyola Catholic Community Church
7810 Cypresswood Drive
Spring, TX 77379


Friday, June 28, 2019 at 6:00 PM

-

Saturday, June 29, 2019 at 5:00 PM (CDT)
Add to my calendar
Organizer
By deepening and enriching the faith of thousands of Catholics and non-Catholics each year, Fullness of Truth™ fulfills its Mission to promote and share the inestimable gift and irrefutable truth of the Roman Catholic Faith with sincere charity and reverence, in the spirit of 1st Peter 3:15.
From its inception in 2001, Fullness of Truth™ has prayerfully sought the heavenly patronage and intercession of two great Catholic evangelists: St. Maximilian Kolbe and St. Francis De Sales.
© Fullness of Truth™ 2001