A Virtual Fundraiser to cure cancer the natural way featuring celebrity guests, live auction items, raffle giveaways and much more!
About this Event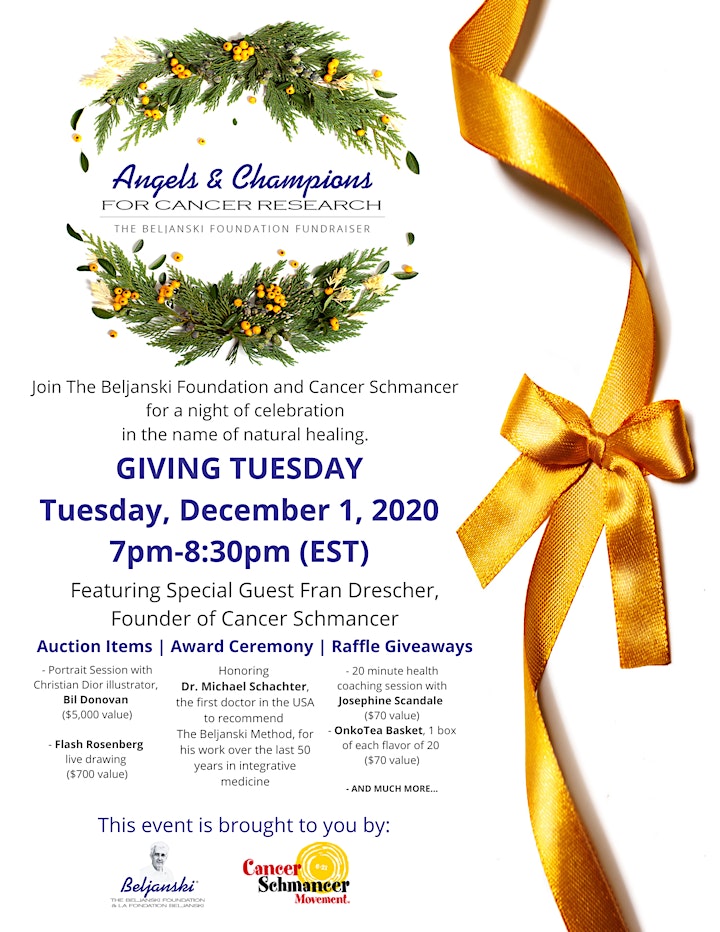 Exclusive Interview
Actress and health advocate Fran Drescher discusses how she beat cancer and how you can improve your immune system with Author and Beljanski Foundation Vice President Sylvie Beljanski
Auction Items
Portrait Session with Christian Dior's Bil Donovan
$5,000 value!
Dior Beauty's artist in residence and he is one of the most prolific and esteemed fashion and lifestyle illustrators working today. The winner of this auction item will have a personal portrait session with Bil and will own your very own masterpiece by this true champion of beauty.
Live Event Drawing by Flash Rosenberg
$700 value!
Flash Rosenberg is a Guggenheim Fellow in the Creative Arts and "Attention Span for Hire" who draws, photographs, writes and performs. As artist in residence for LIVE from the New York Public Library she live-drew literary discussions in real time to create animated "Conversation Portraits."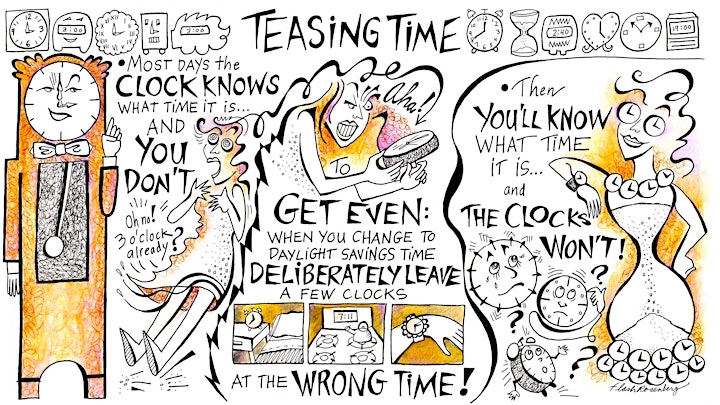 Award Ceremony
Honoring Dr. Michael Schachter
Lifetime Achievement Award
A true pioneer for Beljanski in the United States.
Dr. Schachter has been involved with alternative and complementary medicine since 1974. He is a recognized leader in orthomolecular psychiatry, nutritional medicine, chelation therapy for cardiovascular disease, and alternative cancer therapies. Co-author of The Food Connection (1979) and Food, Mind and Mood (1980, 1987) and author of The Natural Way to a Healthy Prostate (Keats, 1995), Dr. Schachter was a major contributor to Alternative Medicines Definitive Guide to Cancer (Future Medicine, 1997). Being involved with several complementary medicine organizations, Dr. Schachter was president of the American College for the Advancement of Medicine, ACAM, from 1989-91 and is a past president of the Foundation for the Advancement of Innovative Medicine, FAIM.
If you are unable to attend the fundraiser please consider a DONATION or bidding on an auction item.
To leave a donation or bid an item please click here.
Proceeds from the event will fund ongoing research of The Beljanski Foundation. Our research focuses on finding a natural cure for cancer and chronic disease.
Thank you in advance.
Date and Time
Location
Refund Policy