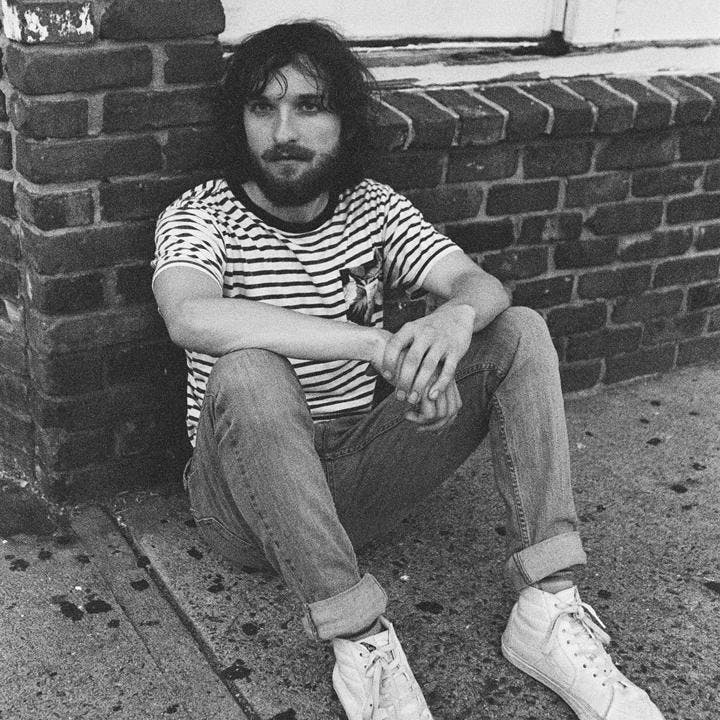 About this Event
Angelo de Augustine
Angelo De Augustine writes and records music in Thousand Oaks, California — a suburb north of Los Angeles, where he grew up. His self-released debut album, Spirals of Silence, and 3-song EP follow-up, How Past Begins, earned praise from The FADER, Stereogum, Vogue, My Old Kentucky Blog, and more.
Swim Inside the Moon is a record by 24-year-old Angelo De Augustine. This second full-length of Angelo's career captures a sound he's been looking for since he started playing music a decade ago.
"The sonic equivalent of a cracked porcelain plate—broken, but beautiful in its ruin." – Vogue
"Crystalline and otherworldly… matching warm guitar figures with chilling whispers" – Stereogum
"Stunning is used quite a bit to describe music, but in this instance it rings true." – My Old Kentucky Blog
Many Rooms
Even at a young age, Houston, TX-based Brianna Hunt had a taste in music and art that leaned towards the melancholy. This inclination would follow her as she immersed herself in DIY punk and first conceived the earliest incarnation of Many Rooms, the moniker under which she records and performs.
As life on the road intensified, so did Hunt's struggles with depression. Despite often finding great joy in touring, she found herself struggling with more self-doubt than ever, questioning not only every facet of her life, but her afterlife as well. It became hard to re-acclimate to life at home and touring turned into her escape: an alternate life with very little private time where she could temporarily hide from the roots of her deteriorating worldview. All of this tension created a numbness, a sense dread she couldn't quite pinpoint.
This existential ache and the desire to find relief is at the heart of Many Rooms' debut full length, There Is A Presence Here, a stunningly bare album that finds Hunt reckoning with detachment from herself, her faith, and the people around her. There Is A Presence Here is built from harrowing times, but it is not without light. Hunt's lyrical self-confrontations maintain hope even in their bleakest moments, showing a willingness to ask hard questions and find acceptance in the answers. With intense vulnerability comes profound catharsis, and making There Is A Presence Here would become one of many steps towards Hunt beginning to find solace.