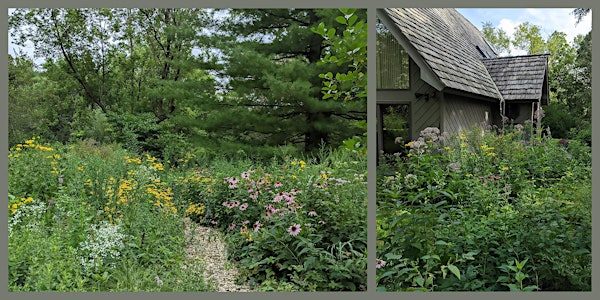 Angelika Brinkmann-Busi Garden Tour
Tour Angelika's native gardens -- nearly two acres of mostly native plantings, with both wet and mesic areas, a creek, and paths to enjoy.
About this event
Over the past 11 years, what was formerly lawn has been converted to this native habitat . We'll be seeing it in its late-summer garb, and hearing from Angelika how it changes along with the seasons. The tour is an opportunity to get acquainted with native species, ask questions, be inspired, share information, pick up ideas, and get to know other people who share your interests in gardening with natives. Come out and join us!
Bring water and be prepared for the weather -- and for poison ivy. We'll be on the lookout, but want you to know that it is present.