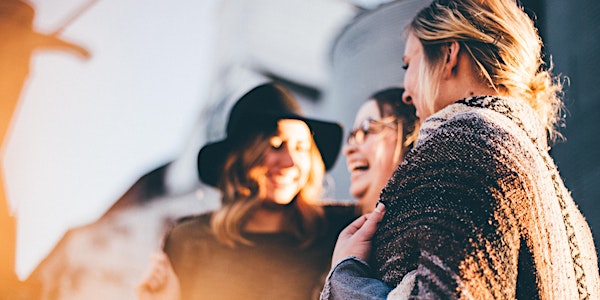 Angelic Activations • Goddess Circle
When and where
Location
STRETCH 180 E Pender Street Vancouver, BC V6A 1T3 Canada
Description
Calling all Goddesses who are longing for a deeper connection within their hearts and are wanting to connect with other amazing humans in their community.
We'll dive deep into Mediation and Healing from the Seraphim Realm to support you in letting go of anything that's been weighing on your heart. This will create space for even more juiciness to come into your life and align to all the wonderous bits that you've been manifesting.
The Intention for our evening:
Conscious Connection
Akashic Activations
Clarity
Embodiment
Expecting the "And Better"
What you need to bring:
Water Bottle
Journal & Pen
Wear layers so you can warm up or cool down with the flow of energies
Open heart
Item for the Altar to charge with Goddess Blessings (you'll get this back at the end)
Yourself, just as you are
So often we get caught up in the "needing to be a certain way" to show up. I would love for you to come, regardless of where you're at right now. When we give ourselves permission to receive, we can only be filled with the most amazing love and light.
I'm often asked: "Do you have to believe in Angels to attend?"
Nope!
They would be honoured if you felt the call towards them and will support you regardless, though their love is infinite and doesn't require you to believe one way or another.
They're all about #youdoyou i
Are you feeling the call to join?

*** please note: This event is not limited to women. It is for anyone who feels the Goddess ready to rise within and wants to connect with the community. The Goddess takes on many forms and we all have a balance of masculine and feminine running through our veins. This is for the being who feels the Goddess call within and is open to receiving her wisdom.