AngelHack Singapore - Spring 2013 Hackathon
When and where
Location
Microsoft HQ 1 Marina Boulevard #21-01 Singapore, 018989 Singapore
Refund Policy
Contact the organizer to request a refund.
Description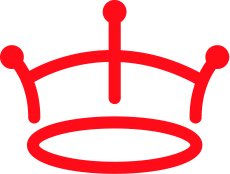 Are you ready to take your big idea
to the next level?
Then jump start your startup ideas at AngelHack's global hackathon competition, where you can win $100,000's in prizes, hack your way into our accelerator program, a 6-8 weeks of mentorship and be flown into Silicon Valley free for a weekend of events including a Global Demo Day to A-list investors and media, Site visits to, Google, Facebook, Google Ventures, VIP dinners, and ragging parties with the Valley startup community. This is not your typical weekend hackathon! This is the big leagues! This is AngelHack and you can't afford to miss it.
Free Developer Ticket Code: 0101100100110011010101100111011101100010001100100011010001100111010110010011001000111001011010110101101001010100011011110110011101010011010101010011000101010100010101000011000001111000010001100101001001010110010100010110011101001111011110010110101100111101
The fun starts at AngelHack Singapore on June 1st, where you'll find:
*

100's

of amazing

developers & designers

for you to work with
* Immediate attention and opportunity for your project to get accelerated
*

Tech Media

to run stories on winning teams
* An awesome community of mentors and expert judges
* And all those amazing prizes we mentioned above!
This isn't your typical hackathon; this is the big league.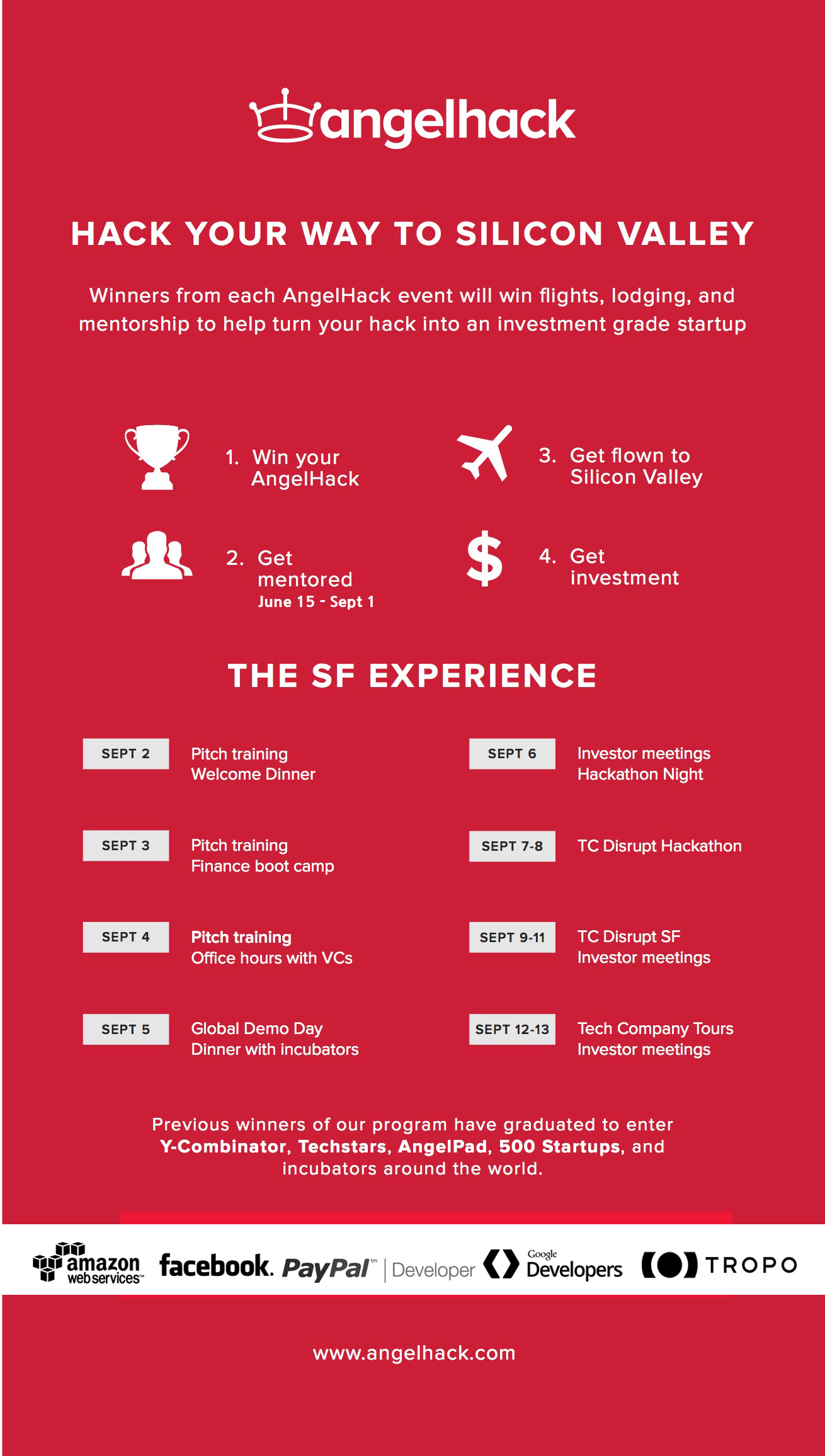 Sponsors Prizes:
Also up for grabs are amazing prizes from DBS, Amazon Web Servies, BlackBerry and more! $10,000 in cash prizes and $20,000 worth of other trips, devices and swags.
Top: 2 BlackBerry Z10 smartphones + 2x All-expense paid trip + A chance to pitch @ Jam Asia 2013 & win US$10,000
Runner-up: US$1,000 + 1 BlackBerry Z10 smartphone
BlackBerry 10 App Prize: Teams who submit a BlackBerry 10 app post AngelHack will receive tickets to BlackBerry Jam Asia 2013 and a chance to win a BlackBerry Z10 smartphone
Bonus: Get free tickets to BlackBerry Jam Asia 2013 when you attend the BlackBerry Sponsor Breakout session!
DBS Prize
DBS Innovation Award: SGD$5,000 Cash!
Google Sponsored Prize
US$20,000 worth of credit for Google App Engine or Google Cloud Storage or a combination of the two services!
*Recipients may decide the allocation of credit between Google App Engine and Google Cloud Storage.
Amazon Prize
Amazon Sponsored Prize including $1000 AWS credits!
$100 AWS credits bonus for all participants!
What should I build?
We want to see new projects that can wow the crowd and have the potential to improve peoples lives. Hacks that people would use, laugh at, and potentially scale. Have fun, try to finish in time, show us an awesome demo!
Previous winners include: Microryza, Osper, Testlio, TapFame, WeFunder, Kloutron, & Airpost
What are the rules?
All code must be FRESH. Prior to the hackathon you can create your design, wireframes, logo, and user flows. You can even build hardware. But to make things completely fair you can not write any code whatsoever until the hackathon starts. All code must be built at AngelHack.

For more info visit our Rules, Schedule, and AngelHack Accelerator pages.
Like our AngelHack Singapore Facebook page for latest updates!
Look forward to seeing you there!
-The AngelHack Team
As seen in