Location
Huge
45 Main Street
#220
Brooklyn, NY 11201
Description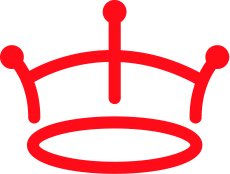 Are you ready to take your big idea
to the next level?
Then jump start your startup ideas at AngelHack's global hackathon competition, where you can win $100,000's in prizes, hack your way into our accelerator program, get flown out to Silicon Valley, pitch the Valley's top investors, and ALL that for just winning the hackathon! Boo-Ya!
Free Developer Ticket Code: 0101100100110011010101100111011101100010001100100011010001100111010110010011001000111001011010110101101001010100011011110110011101010011010101010011000101010100010101000011000001111000010001100101001001010110010100010110011101001111011110010110101100111101
The fun starts at AngelHack NYC on June 1st, where you'll find:
*

100's

of amazing

developers & designers

for you to work with
* Immediate attention and opportunity for your project to get accelerated
*

Tech Media

to run stories on winning teams
* An awesome community of mentors and expert judges
* And all those amazing prizes we mentioned above!
This isn't your typical hackathon; this is the big leagues.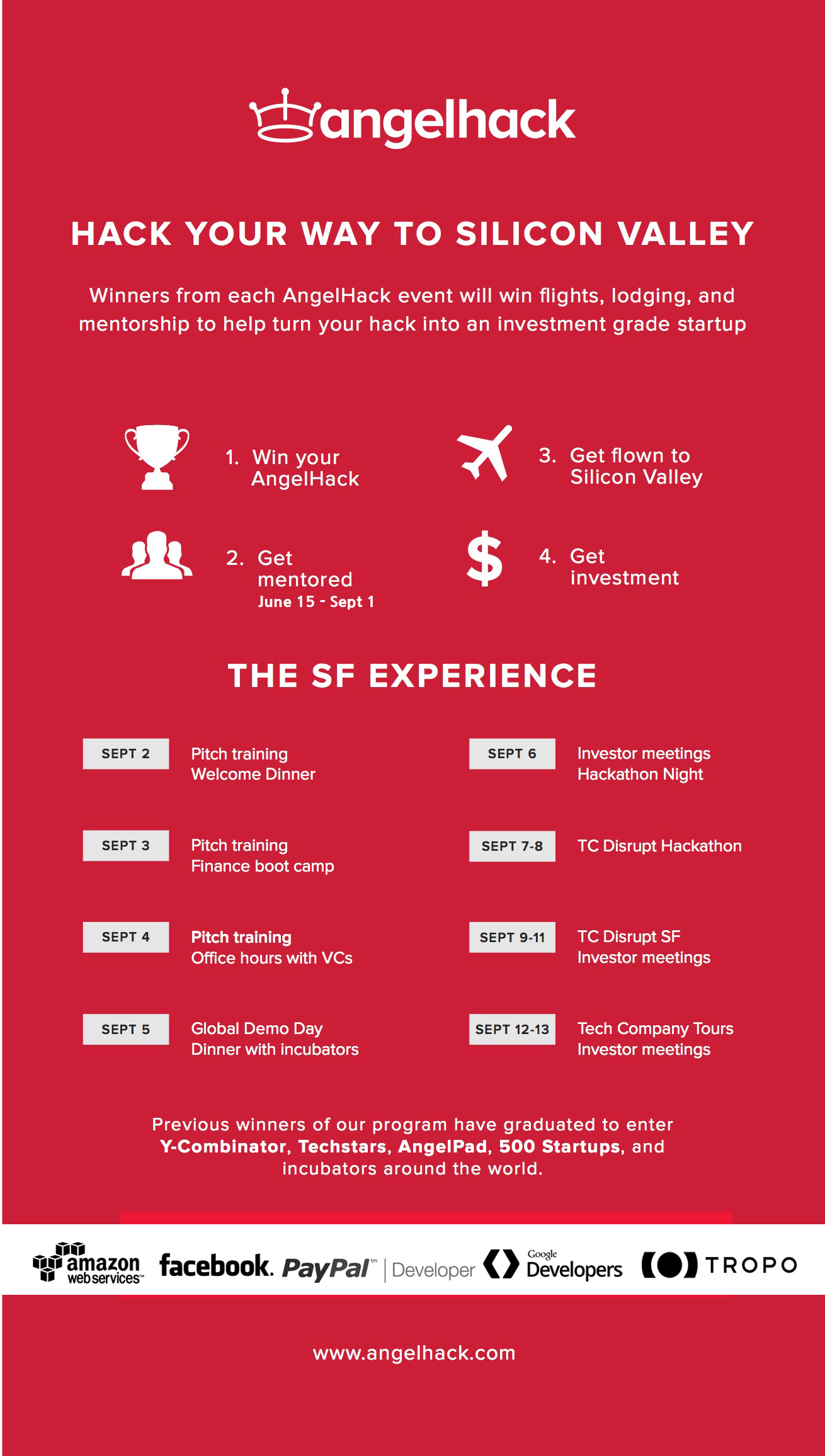 Spot Prizes
There will be numerous spot prizes up for grabs like
Nerf Guns T Shirts Helicopters
API Prizes Gags Cash
What should I build?
We want to see new projects that can wow the crowd and have the potential to improve peoples lives. Hacks that people would use, laugh at, and potentially scale. Have fun, try to finish in time, show us an awesome demo!
Previous winners include: Microryza, Osper, Testlio, TapFame, WeFunder, Kloutron, & Airpost

For more info visit our Rules, Schedule, and AngelHack Accelerator pages.
Look forward to seeing you there!
-The AngelHack Team
As seen in


Hosted At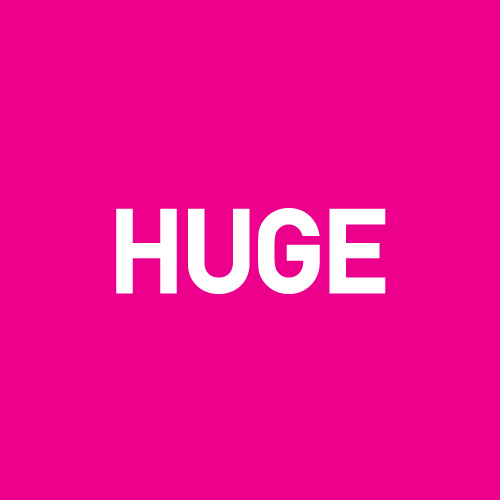 Looking for a co-founder? You're in luck! We've partnered with CoFoundersLab, a startup dedicated to helping entrepreneurs like you find the right co-founder. Whether you're looking to join a startup, seeking someone else to join your venture, or open to either, CoFoundersLab can help.
Create a FREE Basic entrepreneur profile, or opt for a paid Pro Membership profile for greater visibility and access to even more exclusive tools and features to help you find that perfect co-founder.
As a member of the

AngelHack NYC

community, get

20% off any Introductory Pro Membership

plan with the limited-time promo code AHNYC413 at checkout!