Description
Update: 4/25: Over 300 sign ups! Zing!
Join us at the Pre-Hackathon/ Ideathon by TechMeetups and friends happening Friday night. This is the perfect place to find team members, pitch ideas, and learn sponsor tools. Free to all AngelHack London Ticket holders.http://www.meetup.com/London-Hackathon-Workshops/
Spot Prizes
There will be numerous spot prizes up for grabs like
Asus Vivo Tab RT Surface PRO
Nexus7
Nerf Guns Nokia Lumia 820
iPadMini SunGlasses KindleFire
T Shirts Nokia Lumia 720
JBL Play Up Portable Speaker
Sphero
Win Two Weeks in San Francisco!
Following the incredible success of last years AngelHack London where two of our winners (Testlio & Osper), then went on to win the worldwide finals, $25,000 cash & Angel investment, we are returning to Bloomberg's amazing office in Finsbury Square.
London's top developers and entrepreneurs will gather together again this April 27-28 to compete for the chance to bring their concept to reality.
The winning team will be entered into a three-month AngelHack Accelerator Program to get from "Hack to Startup" with top mentors before flying to Silicon Valley in September to pitch before leading investors and tech industry insiders in the grand final.
This isn't your typical hackathon; this is the big leagues.
This is AngelHack.
1st Prize
Two weeks in San Francisco
Judges
Bill Earner - VC at Connect Ventures
John Spindler- The Connector at Capital Enterprise
Bindi Karia - The Queen of Startups at Silicon Valley Bank
Thibaut Rouffineau - Mobile Activist at WIP
Manfred Bortenschlager - API Guy at GSMA
Simon Menashy - Most Active Early Stage Fund, MMC Ventures
Mark Rock - Ebulient & Constructively Ambiguous
Kristel Viidik - Founder at Testlio, AngelHack Winner
Tim Green - Monocular Mobile Hack at Mobile Money Revolution
Julia Shalet - The Product Doctor at The Mobile Academy
Jo Rabin - Community Commissar at Mobile Monday
Gerald Walker at Bloomberg
What should I build?
Create a prototype (hack) of something that you believe solves a big problem. You don't need a business plan or anything crazy like that, but you should be able to show the big idea potential of your hack. AngelHack is a launchpad for you to flush out and validate projects you've always wanted to build.
Previous winners include: Microryza, Osper, Testlio, TapFame, WeFunder, Kloutron & Airpost
What are the rules?
All code must be FRESH. Prior to the hackathon you can create your design, wireframes, logo, and user flows. You can even build hardware. But to make things completely fair you can not write any code whatsoever until the hackathon starts. All code must be built at AngelHack.

For more info visit our Rules, Schedule, AngelHack Accelerator pages.
Look forward to meeting you!
Dougie, Calypso & the AngelHack Team
As seen in

Organiser of AngelHack London @ Bloomberg (Spring 2013 hackathon)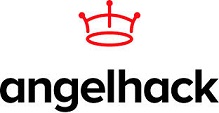 AngelHack organizes innovation events and hackathon around the world. Our flagship event is the global AngelHack competition, where 10,000+ developers come together for a chance to enter our HACKcelerator program and showcase their work in Silicon Valley.
We also offer a range of services for enterprise clients to help them with developer relations around the world. Contact partners@angelhack.com if interested in learning more. 
In 2013, we'll organize 100+ hackathons around the world and we're just getting started. Looking forward to seeing you at one of our next events.