Event Information
Location
1337 Ventures Sdn Bhd
MSC Malaysia Knowledge Workers Development Centre, Ground Floor, Block 3730,Persiaran APEC,Cyber 8 Cyberjaya
63000
Description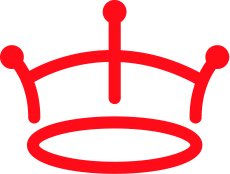 Are you ready to take your big idea
to the next level?
Then jump start your startup ideas at AngelHack's global hackathon competition, where you can win $100,000's in prizes, hack your way into our accelerator program, get flown out to Silicon Valley, pitch the Valley's top investors, and ALL that for just winning the hackathon! Boo-Ya!
The fun starts at AngelHack KL on June 8th, where you'll find:
*

100's

of amazing

developers & designers

for you to work with
* Immediate attention and opportunity for your project to get accelerated
*

Tech Media

to run stories on winning teams
* An awesome community of mentors and expert judges
* And all those amazing prizes we mentioned above!
This isn't your typical hackathon; this is the big leagues.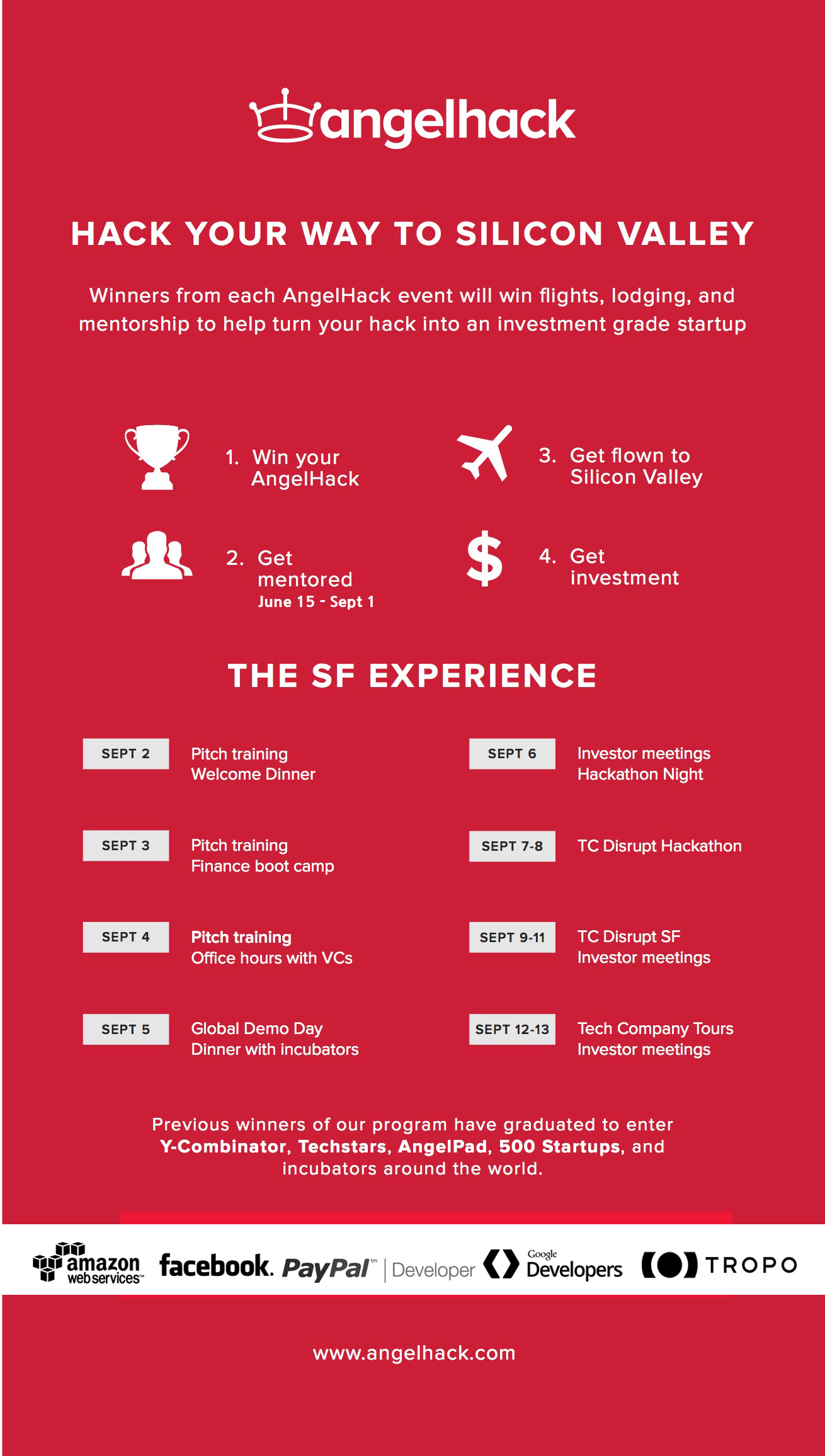 An Android phone (latest retail available at that point in time).
2 nights stay in Cyberview Lodge.
Spot Prizes
There will be numerous spot prizes up for grabs like
XBoxes Nerf Guns T Shirts Helicopters
Sun Glasses API Prizes Gags Cash
What should I build?
We want to see new projects that can wow the crowd and have the potential to improve peoples lives. Hacks that people would use, laugh at, and potentially scale. Have fun, try to finish in time, show us an awesome demo!
Previous winners include: Microryza, Osper, Testlio, TapFame, WeFunder, Kloutron, & Airpost

For more info visit our Rules, Schedule, and AngelHack Accelerator pages.
Look forward to seeing you there!
-The AngelHack Team
As seen in


Date and time
Location
1337 Ventures Sdn Bhd
MSC Malaysia Knowledge Workers Development Centre, Ground Floor, Block 3730,Persiaran APEC,Cyber 8 Cyberjaya
63000
Organizer of AngelHack Kuala Lumpur - Spring 2013 Hackathon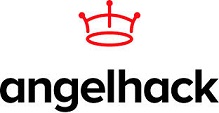 AngelHack organizes innovation events and hackathon around the world. Our flagship event is the global AngelHack competition, where 10,000+ developers come together for a chance to enter our HACKcelerator program and showcase their work in Silicon Valley.
We also offer a range of services for enterprise clients to help them with developer relations around the world. Contact partners@angelhack.com if interested in learning more. 
In 2013, we'll organize 100+ hackathons around the world and we're just getting started. Looking forward to seeing you at one of our next events.