Description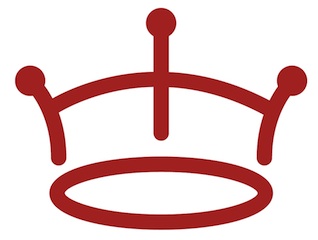 AngelHack Guadalajara Fall 2013
Join us this Fall, for the largest Mobile App Hackathon, ever. Over 30 cities and 6,000 developers will join in to build stronger developer ecosystem around the world.
Never been to a hackathon? Here's what you can expect

¿Eres hacker? ¡Únete a nosotros en el mejor Hackathon!. Más de 30 ciudades y 6.000
desarrolladores se unirán para construir un ecosistema más fuerte en todo el mundo los próximos
8 y 9 de noviembre en el Tecnológico de Monterrey Campus Guadalajara con premios con valor
de hasta 100,000 dlls y la posibilidad de ingresar a un programa de aceleración de tu proyecto
durante 12 semanas en Silicon Valley.
¿Qué hace de AppHACK el mejor hackathon en el mundo? Conocerás sobre desarrollo en Android
e iOS, habrá más de 100 desarrolladores y diseñadores en el evento para que puedas trabajar,
premios de hasta $ 100.000 dlls por parte de los patrocinadores, para el break nada mejor
que juegos de diversión repartidos por todo el recinto además de buena y mucha comida y, el
reconocimiento de parocinadores, sesiones temáticas y fiestas después de cada evento. Si están
dentro de los mejores equipos, entrarán en el programa pre – acelerador del HACKcelerator .
¿Nunca has estado en un hackathon? Esto es lo que puedes esperar.
Grandes Premios
La aceptación en el programa Spring HACKcelerator 2014
HACKcelerator es un programa pre - acelerador global diseñado para ayudar a los mejores
equipos para convertir sus hacks en productos listos para el mercado. Si resultas ser el ganador
de AppHACK, ganas todo nuestro apoyo para cualquier producto que te gustaría te ayudemos a
desarrollar. Te ofrecemos la plataforma para conectarte con increíbles mentores y una serie de
eventos en Silicon Valley para conectar con los inversores y medios de comunicación. Obtén más
información sobre el programa de HACKcelerator aquí
¿Qué debes construir?
Queremos verte construir una aplicación móvil y un hackathon es el momento ideal donde
podremos ver aplicaciones impactantes.
¿A quién va dirigido?
Desarrolladores jr. que quieran mejorar sus habilidades , desarrolladores Senior, diseñadores y los
emprendedores que pueden agregar valor a los equipos. ¿No estás familiarizado con Android o
iOS? No temas, haremos nuestra parte para que tengas maestros que te guiarán durante todo el
hackathon para ayudarte y poner en marcha tu proyecto.
¿Cómo se califica?
Estamos haciendo las cosas un poco diferentes esta vez. ¡Di adiós a las presentaciones en Power
point!. Así es, no más. Para presentar en AppHACK tendrás que demostrarnos tu producto durante
al menos 30 segundos. Los proyectos serán evaluados por su originalidad, dificultad tecnológica ,
la viabilidad y la utilidad . Queremos ver nuevas ideas, ideas que son útiles, ideas que resuelvan los
grandes problemas, ideas que podrían hacer dinero y las ideas que la gente se entusiasme.
Grand Prize
Acceptance into Spring 2014 HACKcelerator program
HACKcelerator is a global pre-accelerator program designed to help top hackathon teams turn their hacks into market ready products. If you win AppHACK you win our full support for whatever product you'd like to have us help you develop. You're in. We'll provide you the platform for connecting with amazing mentors and a series of events in Silicon Valley to connect with investors and media. This will be your shot at glory. Learn more on HACKcelerator program here.

What should I build?
We want to see you build a mobile application. It can be done in HTML5, on iOS, Android, Appcelerator's Titanium etc etc. What matters is that it's mobile first. This is where we see the majority of opportunities right now and a place where your simple hackathon project can have impactful applications. Feel free to connect your app to wearables, in-car devices, and other hardware integrations that are being formed today.
Who should attend?
Junior developers looking to improve their skills, senior developers looking to jive with budding members of the community, designers of all skill-sets, and serious entrepreneurs that can add value to teams. Never built on Android or iOS before? Fear not, we'll do our part to have teachers on hand throughout the hackathon to help you get going with these new and needed skills.
How is it judged?
We're doing things a little different this time. Say goodbye to power-points. That's right, no power-points whatsoever. To present at AppHACK you must DEMO. Period dot the end. And everyone who wants to win AngelHack will have to demo their product for at least 30 seconds. Projects will be judged on a combination of originality, technological difficulty, viability and usefulness. We want to see new ideas, ideas that are useful, ideas that solve big problems, ideas that could potentially make money and ideas that get people excited.
Samsung Smart App Challenge
Did you build an ANDROID app and want $10,000 by Dec 8th?
AngelHack may be over, but your project doesn't have to be.
Have an existing Android App, simply add the
Samsung SDK Layer
and you're eligible for the $1.1Million prize pool, $10,000 cash AND a
$15 Amazon Gift Card!
Any new app that uses either the Samsung Pen or Samsung Look SDK will qualify for the contest. 12 Winners have a chance to win $1,100,000 in cash prizes and a chance to pitch to Samsung Ventures.
One Angelhack AppHack participant will win $10,000! We're also giving away trips for 2 for Mobile World Congress in Spain.
Winners will be announced on December 8th! Submit your application now!

All submission will get a $15 gift card from AngelHack

Step 2: fill-out this
FORM
Step 3: sit back and relax, we'll check your submission and send your gift card via email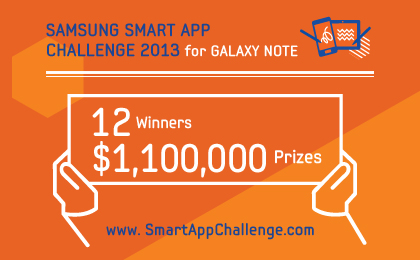 For more info visit our Rules, Schedule, and FAQ pages.
Solve this riddle to get the discount code:
bmljZSBkZWNvZGluZyB5b3VuZyBwYWRhd2FuIFVzZSB5b3UgbXVzdCBsZWFybmVyIGZyZWUgdGlja2V0IGNvZGU6IEhBQ0tUQVNUSUM=
Look forward to seeing you there!
- The AngelHack Team
Organizer of AngelHack Guadalajara Fall 2013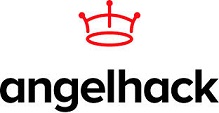 AngelHack organizes innovation events and hackathon around the world. Our flagship event is the global AngelHack competition, where 10,000+ developers come together for a chance to enter our HACKcelerator program and showcase their work in Silicon Valley.
We also offer a range of services for enterprise clients to help them with developer relations around the world. Contact partners@angelhack.com if interested in learning more. 
In 2013, we'll organize 100+ hackathons around the world and we're just getting started. Looking forward to seeing you at one of our next events.