Description
This is a unique opportunity to learn about the most relevant IT issues and digital transformation strategies, plus compare product offerings and solutions from the world's two leading techology firms: Microsoft and Google

Click here for the detailed agenda, including comprehensive session abstracts and schedule.

Some of the specific topics covered by technical, dynamic and expert speakers are listed below. Scroll down and click on their picture to read their linkedin profile, plus all follow these presentation guidelines (no sales pitches).

• Private/Public/Hybrid Cloud Architecture and Strategy
• Managing Multi-Cloud Environments using Azure, GCP, AWS
• Malware, Ransomware, Zero-Day Attacks Analysis and Solutions
• Security Platforms to Protect Cloud-Based Applications and Confidential Data
• Hyperconverged Data Center Infrastructure
• Storage/Backup/DR Integrated Solutions across Cloud and On-Prem

• Cloud Migration Strategies for Legacy Applications
• Containers, Dockers, Kubernetes, Microservices: Cloud Application Orchestration/Mgt
• Serverless Computing for Application Modernization, Low Code/No Code Programming
• Artificial Intelligence/Machine Learning (AI/ML) Applications, Case Study Examples
• Data Analytics, Business Intelligence (BI) and IoT
• Automation to Accelerate Software Creation & Support DevOps Initiatives
• Digital Transformation: Becoming a Perpetually Adaptive, Data/App-Centric Enterprise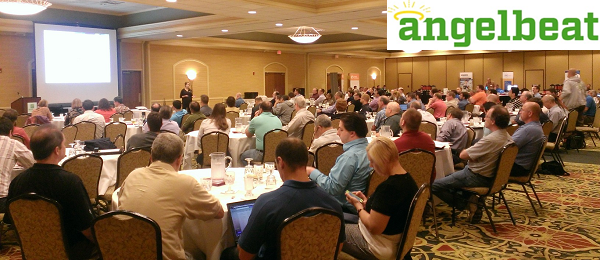 Angelbeat content is designed for IT professionals involved with cloud, security, containers, network, storage, infrastructure. etc. plus digital/marketing/business technologists developing applications around AI/ML, IoT, BI, Data Analytics, etc. To signup enter promotional code for free pass, then click register and follow prompts (email registration@angelbeat.com if you lost your code).

Attendees are provided with CPE/continuing education credits, meals and WiFi at the conveniently located Holiday Inn Independence, south of downtown with free self-parking. There are drawings at the end for Bose Bluetooth speakers and Apple Airpod's.

Watch these highlights from past Angelbeat presentations.