Angel Venture Forum (AVF) @Hera Hub

Wednesday, September 13, 2017 at 6:00 PM

-

Wednesday, November 15, 2017 at 8:00 PM (EDT)
Event Details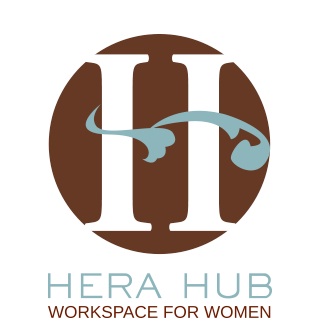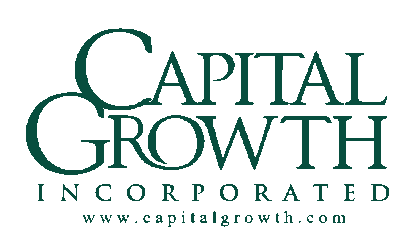 ---
AVF 2017 "Venture Intelligence Series"
#AngelVF2017
https://avf17atherahub.eventbrite.com
Please see attendee application instructions below*
Your Eventbrite application is reviewed by investors
---
Dates:  Wednesdays: Sept.13, 20, 27 and Oct. 11, 18 and Nov. 01**
Time: 6:00 pm - 8:30 pm
Place: Hera Hub, 5028 Wisconsin Ave, Suite 100, Washington, DC 20016
Note*: This registration merely APPLIES you for attendance at AVF "Venture Intelligence Sessions." You will be notified no later than September 9, if your application is accepted* (Please see further information below) If you register after September 9th, please allow 12-24 hours for a response. 
Entrepreneurs and non-AVF Investors: Your eventbrite registration is what AVF uses to determine if you meet AVF's criteria for acceptable entrepreneurs and active, accredited investors. Please fill your eventbrite registration out completely or you will not be accepted into the events.
Please learn more about our sponsors: Capital Growth Inc, HeraHub, Cogent Law Group, The Profit Partner, Fairfax Economic Development Authority, and TroyClinton
---
About: Back by popular demand! It is Angel Venture Forum's "Venture Intelligence" education series and practice pitch sessions. There are 6 sessions plus a bonus session where entrepreneurs can practice their pitches. Active angel investors and local experts teach entrepreneurs the right way to approach funders and get the venture backing they're seeking. Attendees will hear from active, engaged angel investors and find out what companies investors fund and their decision methodology. In these straight-up, practical, and detailed sessions both investors and entrepreneurs will be provided with a roadmap of exactly what is needed to close the perfect deal. By attending some or all of the sessions, entrepreneurs seeking capital will know: 
Exactly what documents to assemble before pitching investors,

How to develop and present your financials,

Potential exit strategies that ensure you AND the investor wins,

How to raise the right kind, size, and type of capital,

The best investors to approach depending on your type of business,

And much more.  
_________________________________________________________
* Due to high demand for attendance and limited space, attendance is by application and nomination only. Residents of HeraHub are automatically accepted.
Why the application process? We continue to deeply value the integrity of our network which includes accredited angel investors, promising venture start-ups and sincere members of the community who actively support these groups. Thus, when registering, we ask that you complete the questions in full. 
**The dates were originally Wednesdays: Sept.13, 20, 27 and Oct. 4, 11, and 18 but due to unforeseen conflicts the dates were changed.
---
 COMPLETE SCHEDULE  
Session #1-  Valuation and Price (Wed. Sept. 13)
What are you worth and who decides? Structuring and valuing a deal is simultaneously an art and a science. Learn the various methodologies used by investors to value early stage companies. Balance sheet, discounted cash flow, venture capital method, risk factor method. 
 Valerie Gaydos, Capital Growth, Inc. (Twitter: @angelventures)
Session #2 - Executive Summaries & Pitch Decks  (Wed. Sept. 20)
How to excite investors with a presentation that brings out the information that the investor wants to know in order to invest. Three critical components will be addressed: visual presentation, verbal presentation, and overall experience.  Our presenters will share good and bad examples and leave you with practical tips on how you can make sure investors are paying attention to your company.  
Presenters: Cheree Warwick, The Profit Partner 
Session #3 - Term Sheets & Capitalization Tables (Wed. Sept 27)
 The crucial connection for winning exits. Terms sheets and cap table determines who gets rich and who doesn't. It doesn't make much sense to get outside capital if you give up too much of your company. But, it also doesn't make sense not to take outside funding if you have no other way to fund your venture. How to allocate shares to investors, employees or others. 
Presenter: Valerie Gaydos, Capital Growth, Inc.   (Twitter: @angelventures) and Erin Clinton, Esq.. Troy Clinton Law Group, PLLC
Session #4 - Intellectual Property Protection  (Wed. Oct. 11)
Protecting your most valuable asset for maximum value. The value of patents, copyrights, data security, and trademarks. The greatest value to your company is IP however the laws on IP are continuously changing. How do companies protect their most valuable asset to maintain maximum value.
Presenter: Evan Smith (Twitter: @smithpreneur) Email: esmith@cogentlaw.co Serial Entrepreneur, Electrical Engineer, Intellectual Property Attorney, Managing Partner of Cogent Law (Twitter: @CogentLG);
Session #5 - Leadership & Governance (Wed. Oct 18)
Leveraging investors, directors, and advisors for smart growth. Smart leaders surround themselves with smarter people - the most common of which are boards of directors and boards of advisors. Understand the important differences between the two and how to use them most effectively. 
Presenter: Christian Bartley, Faleiro  (Twitter: @rcmbartley)
Session #6  - Funding & Financials  (Wed. Nov.1) originally scheduled for Oct.4
 Developing & presenting attractive, solid and believable financial forecasts is the single most important point of reference for your company.  A company without good financials is not an attractive investment no matter how good the technology is. Understanding financing options, staging a smart capital plan for successful growth, getting your financials right and maintaining good reporting habits is critical.  Learn the various financing options, the value of capital and how this relates to the type of financials you prepare. 
Presenter: Valerie Gaydos, Capital Growth, Inc.  (Twitter: @angelventures) and Cheryl Heusser, Snyder Cohn
Session #7  INVITATION ONLY (Wed. Nov.15) originally scheduled for Nov.01
DATE: Wed. Nov. 15 from 6-8:30 pm.
Success Stories/Demos/Pitch Practice in front of investors  - The actual pithces are ONLY for INVITED attendees of AVF sessions. However, others who have attended past sessions are welcome to attend for networking

When & Where

Hera Hub
5028 Wisconsin Ave
Ground Floor
Washington, DC 20016


Wednesday, September 13, 2017 at 6:00 PM

-

Wednesday, November 15, 2017 at 8:00 PM (EDT)
Add to my calendar
Organizer
Angel Venture Forum
Please contact valerie@capitalgrowth.com with any questions.
Angel Venture Forum (AVF) @Hera Hub