Angel Town Combo delivers feel-good jazz, neo-soul and vintage ska to every show featuring Liela Avila on vocals.
About this event
When you walk into a room where Angel Town Combo is playing, you instantly wonder how much of the party you've missed. Bringing the sounds of neo-soul, jazz, groove, and even vintage ska to every show, Angel Town Combo is a band that will make you glad you turned off Netflix and came out tonight.
Each member of the group brings their own brand of veteran musicianship to the stage, including renowned band leader and drummer Mark San Filippo, and stellar sultry vocalist Liela Avila. With Kyle O'Donnell and Chris Lawrence taking the horn section by the collar, the bass and guitar prowess of Gabe Davis and David Marcus, and Aaron Provisor demolishing the keys, you've got a winning combination. When all these ingredients flow, the result is LA's premiere groove collective.
Jazzville at the Cascade Lounge offers state-of-the-art sound and lighting with pristine acoustics, unobstructed sight lines, and plush seating.
Things to know before you go:
• Must be 21 or over (strictly enforced).
• Doors open at 6pm with a 7pm showtime.
• Light menu and drinks served throughout the show.
• No refunds, but you can exchange for a different show.
• Free covered parking in attached garage.
We cannot take cash at the door (casino policy). We can accept credit cards at the door if seats are available.
Our shows often sell out, so pick your seats today! If you ignore the seating chart, then the best available seats will be assigned to you.
No one under 21 admitted. Masks required for entry. Tickets are non-refundable.
Both the casino and lounge are non-smoking environments.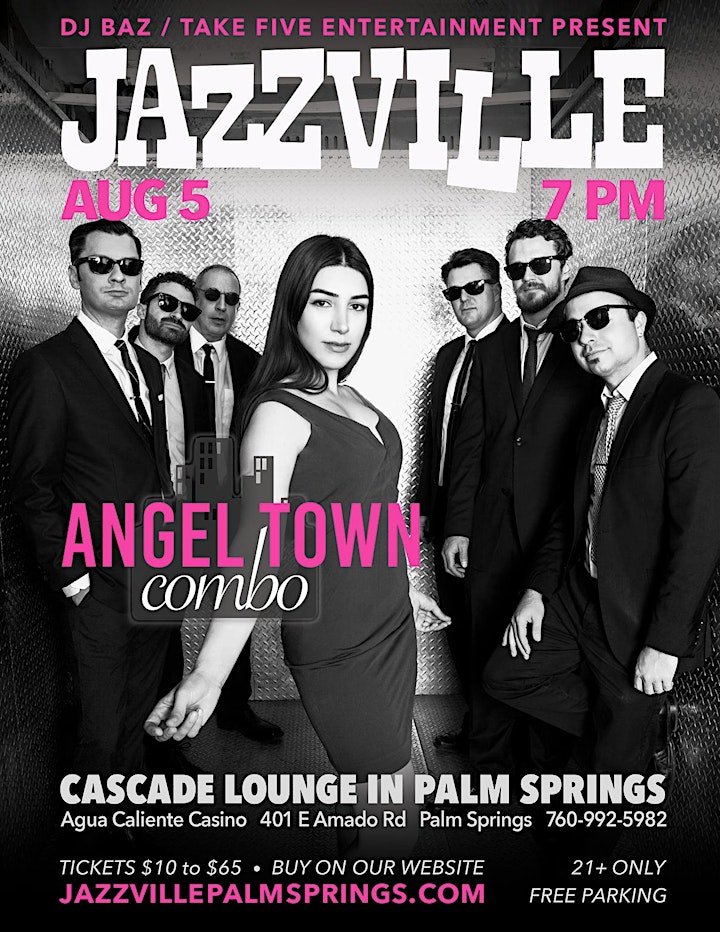 Our venue from the stage.