Location
Sartell Community Center
850 19th Street South
Sartell, MN 56377
Grieving the death of a loved one is always hard, but during the holiday season it can seem overwhelming. Join us for our Candlelight Vigil.
About this event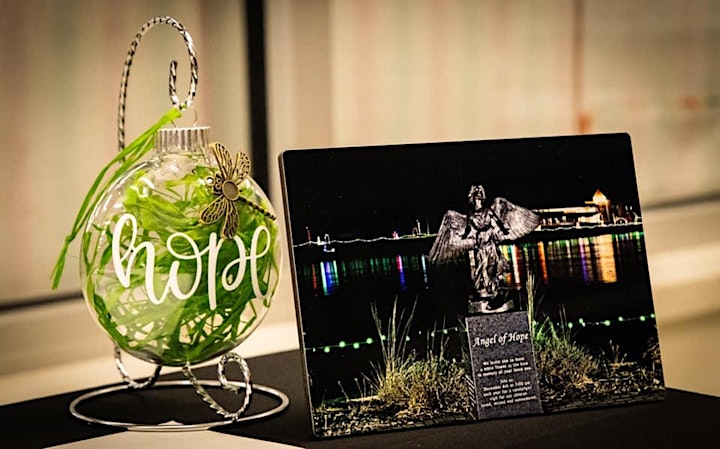 There is no cost to this event and tickets are not necessary to attend, but registration would be greatly appreciated to help us plan for enough refreshments, candles and flowers for the event.
Grief is the internal thoughts and feelings we have when someone we love dies. Mourning is the outward expression of our grief. We all grieve when someone we love dies. If we are to heal, we must mourn our loss.
Remember your family and friends during the holidays. Not having their loved ones here to share the holidays can leave them feeling sad and vulnerable. Extend an invitation to others that are grieving a loss this year so they can join us at this healing event.
What Would Bri Do donated the angel to create a memorial where mourning parents and families can find a place of solace. The Christmas Box Angel of Hope was first introduced to the world in the international best-selling book and hit television movie "The Christmas Box," written by Richard Paul Evans. The original Angel of Hope statue, inspired by the book, was dedicated on December 6, 1994 in Salt Lake City, Utah. Since the placement of this first statue, it has become known as a place of hope and healing for anyone who has suffered a loss.
Angel of Hope Candlelight Vigil will be held on December 6th. A small service will start indoors at the Sartell Community Center at 6:30 pm with the vigil taking place at the base of the Angel at approximately 7 pm. Families will be provided a white flower to place in memory of their loved one. If the weather is too cold the event will be held indoors, and individuals can choose to go to the Angel of Hope if they desire. Light refreshments will be served following the vigil. Join us for an evening of remembrance, as no one should grieve alone.
If you are interested in submitting a photo of your loved one for our slide show, please email your photo to info@brislodge.com. Deadline to submit a photo will be 11/29, allowing us enough time to put the video together. When submitting your photo please include your loved ones first and last name.
If you have any questions, please feel free to contact Bri's Lodge at (320) 217-2229 or send an email to info@brislodge.com.
Please dress according to the weather!
All CDC guidelines should be followed with regards to COVID. WWBD reserves the right to make needed changes if it is necessary.