Angel Launch Holiday Bash: Top Tech Trends for 2018 & Startup Pitch
Event Information
Location
OnePiece Work
414 Brannon
San Francisco, CA 94111
Description
Angel Launch invites you and your friends to our 5th holiday party connecting startups, developers, tech companies, startups, investors, business professionals, service providers and angels.

Investor Speakers and Pitch Judges:

Joe Jasin, Managing Director, DNA Partners
Randy Haykin, Angel, Haykin Capital
Robert Tillman, Angel Investor/Family Fund, RTI Capital
Shaun Arora, Founder, Make in LA
Terri Hanson Mead, Class Bravo Ventures
Moderator: Shuonan Chen, Partner, Agile Venture Capital
Shuo Chen

Agile Venture Capital

Partner

Randy Haykin

Angel investor

Haykin Capital

Joe Jasin

DNA Partners

Managing Director

Robert Tillman

Angel investor

RTI
We are well known to throw great events with lavish food, unlimited drinks, demo tables and plenty of engaging investors scouting our exhibitor tables for promising investment opportunities. And this year it will be our best yet with our partners at 1Piece Work .

What's a better way to celebrate 2017 than a fun filled holiday party filled with smart, friendly and driven people from across the bay area tech scene?.A room buzzing with excitement while viewing cool demo tables.
Enjoy yummy treats, unlimited drinks, amazing networking and endless fascinating conversations.

Don't miss our annual holiday program, where panels of top investors rating the top tech hits and misses for 2017; and what the next hot trend for 2018.
Investors Apply to Speak:
Join our panel and hear selected startups pitch. Send an email with name, company, title and areas of expertise to speak@angellaunch.com

Want to learn how your company can be a cohost of this party and meet our attendees?
Contact Us; 650 226 3490

Schedule:
2:30-3:00 Registration

3:00-4:30 Raising Funds for Seed, Early and Series A-C and Tech Trends: Top 2017 Trends and Predictions for 2018– What's Hot, Uncertain, and Hype
Hear panel of investors followed by startup pitch

Angels, VCs and corporate investors share their insights on the current market trends for investing. Learn how to attract funding; what they are looking for; and what they consider to be the hot market trends for next year. Hear firsthand from investors on what they look for when considering investment opportunities at all stages. Startup Pitch Presentations take place at end of session with comments from judges.

Speakers:

Joe Jasin, Managing Director, DNA Partners
Randy Haykin, Angel, Haykin Capital
Shuoan Chen, Partner, Agile Venture Capital
Robert Tillman, Angel Investor/Family Fund, RTI Capital
Shaun Arora, Founder, Make in LA
Terri Hanson Mead, Angel, Class Bravo Ventures

CONSUMER SERVICES, APPS, PLATFORMS, DEVICES:
Content, entertainment, music, games, advertising

Consumer electronics devices and apps

eCommerce, financial services, payment solutions




Health, wellness, medical devices

Internet of Things-consumer

Mobile apps and platforms

Self Driving Cars and connected cars

Virtual Reality and augmented reality



ENTERPRISE AND BUSINESS SERVICES, APPS, AND TECHNOLOGIES:

Big Data and Cloud Computing

Fin tech, eCommerce, financial services, payment solutions




Hardware, MEMS and sensors

Industrial

Internet of Things-enterprise and industrial


Mobile apps and platforms

Security and data protection

Robotics, AI, Machine learning and drones
4:30-7:00pm Gala Holiday Extravaganza-Awesome Networking, food and drinks, demo tables
______________________________________________________
WHO SHOULD ATTEND OR DEMO:
startups seeking investors

startups seeking partners or customers

business professionals looking for clients

developers looking for work or a job

consultants seeking clients

sales and marketing execs making new connections for business development

service providers like law firms, accountants, incubators, shared work space.
Want to learn how to do deals with Silicon Valley and meet angels and VCs? This is your chance.
Angel Launch is a leading producer of tech events connecting early and advance startups to investors.
The event includes panel; venture pitches to investors; and Demo Showcase tables.

HOST A DEMO TABLE IN DEMO SHOWCASE
You can have a shared demo spot or your own four or six foot table. Includes Wifi and outlets. Bring your own table cloth, or signage.

STARTUPS REGISTER TO PITCH INVESTORS

EARLY STAGE: SEEKING SEED FUNDING OR A ROUND FROM $100,000 TO $2M

MID STAGE COMPANIES: SEEKING GROWTH CAPITAL FROM $1M-10M
Selected startups give a 3 minutes pitch to the panel of investors. After each pitch you get 1 minutes of questions or comments from judges. All startups pitching for this event must have a mobile app, service or device.

CANCELLATION POLICY
We do not refund tickets. However with two days notice you can get credit towards a future event.

SEND EMAIL TO SPEAK@ANGELLAUNCH.COM WITH NAME, COMPANY, TITLE AND AREAS YOU INVEST
COHOSTS: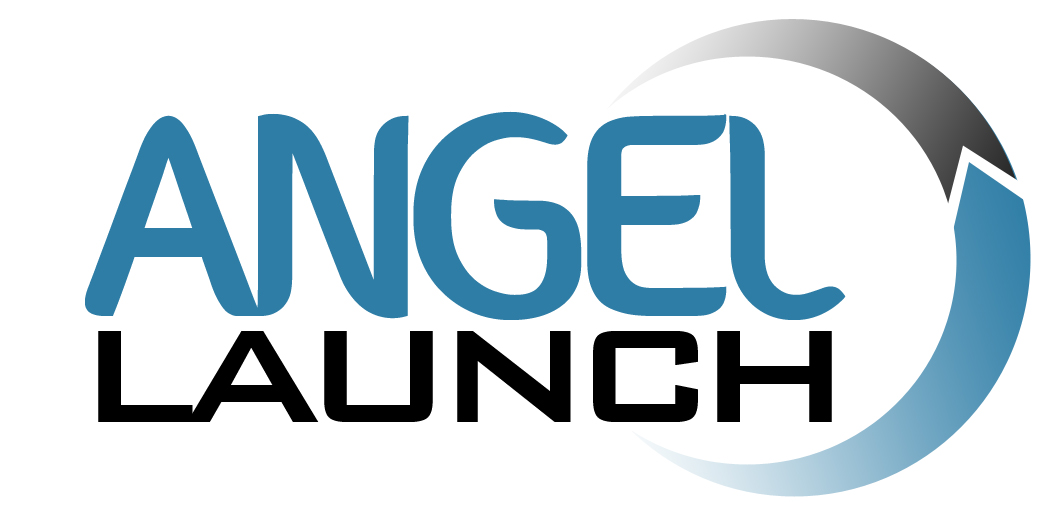 SPEAKERS BIOS:
_____________
SHUONAN CHEN, FOUNDER AND MANAGING PARTNER, Agile Venture Capital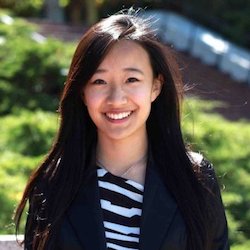 Shuonan Chen is the Founder and Managing Partner of Agile VC, a Silicon Valley based VC fund. She also sits on the board of North America Blockchain Association and teaches at UC Berkeley. Prior to this, Shuo has worked at Goldman Sachs in investment banking, where she help companies raise late stage funding and get publicly listed. Deals she has worked on has a combined market capitalization of over US$300 billion and span over a dozen industries (including over US$200 billion in TMT). Shuonan received a Juris Doctor degree from the Chinese University of Hong Kong where she specialized in financial regulation and has work published by Cambridge University Press. She also received a B.S (Business Administration), B.A. (Economics), B.A. (Rhetoric) and Certificate for Engineering Leadership from the University of California, Berkeley with Honors.
Randy Haykin, Haykin capital

Randy Haykin pirouettes between roles as serial entrepreneur, angel investor, venture capitalist, philanthropist, artist and educator.
In 1997, Randy co-founded Outlook Ventures (www.outlookventures.com), a $200m early-stage tech fund, investing in over 30 early-stage companies.. In 2006, Haykin Capital (http://www.haykin.net) was formed to provide "mentor capital" to early stage entrepreneurs, funding over 30 angel deals to date. In 2011, Randy co-founded a philanthropic venture group called The Gratitude Network (http://gratitudefund.org) and launched the The Intersection Event (http://www.intersectionevent.com) which brings together global thought leaders in innovation and social impact.
Prior to his investment career, Randy served as founding VP of Marketing & Sales at Yahoo and played early senior roles at Overture, NetChannel, Electric Minds, and AOL's Greenhouse program, a successful venture incubator. He has also held management roles at Apple Computer and Paramount/Viacom. Since 2006, Randy has taught courses on innovation, entrepreneurship and finance at the UC Berkeley Haas School of Business, and Cambridge U. Judge School of Business.
SHAUN ARORA, MANAGING DIRECTOR, MAKE IN LA
Shaun Arora serves as Managing Director at Make in LA, where he focuses on leveraging NEO Tech's resources to support the startups, leveraging his portfolio for best practices, providing world-class programming, and building strategic partnerships for the benefit of the startups.
Shaun graduated from Washington University in St. Louis with Honors and went to work as a cultural anthropologist for consumer packaged goods companies. In 2005, he joined the family electronics manufacturing business, NEO Tech, and worked to scale the business. As a result of his leadership, the business has grown 40X in that time and has over 3500 employees servicing the aerospace, industrial, and medical device industries.
As NEO Tech moves into a middle market growth phase Shaun allocates a larger portion of his time towards early stage companies. As an investor, board member and mentor, he's often playing devil's advocate and challenging executive teams towards brilliant and uncomfortable thinking. He has worked with a number of hardware startups from prototype to crowdfunding, manufacturing, and subsequent stages of financing. In 2015, Shaun spun off Make in LA from NEO Tech to improve learnings and outcomes for hardware startups. He remains an advisor and a board member at NEO Tech.
Shaun Arora

Make in LA

Managing Director

Shuo Chen

Agile Venture Capital

Partner

Randy Haykin

Angel investor

Haykin Capital

Joe Jasin

DNA Partners

Managing Director

Robert Tillman

Angel investor

RTI
Date and Time
Location
OnePiece Work
414 Brannon
San Francisco, CA 94111