Angel Investor Tom Williams & Stuart Landesberg, CEO of Grove Collaborative
Description
Join angel investor Tom Williams in a candid conversation with Stuart Landesberg, CEO of Grove Collaborative.
Angel investing is not a spectator sport. It's often an exercise in endurance since many early-stage ventures fail while successes take much longer to build. If you're in, you're in it for the long haul.
Since this is a long-term commitment, the most effective investor/founder relationships are ones where expectations, priorities and interests are aligned. After all, the real work begins after the check is signed.
In this exclusive session, hear from both sides of the table when it comes to early-stage fundraising and achieving real scale while making an impact.
This session is for:
Pre-launch (idea to protoype)
Launch (product/service being used by customers)
Growth (scaling customers, products/services and markets)
Hyper Growth (growing your team and expertise at the same time as products/services and customers)
Spaces are limited and offered first-come, first-served. By registering you agree to our terms of use.*
OUR SPEAKERS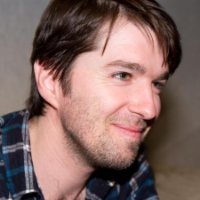 Tom Williams is an active angel investor who backs companies focused in digital health, edtech, food, infrastructure and vertical SaaS. His current portfolio includes Grove Collaborative, Stasis Labs, Mavencare, Clarify Health Solutions, Brightwheel, and Plastiq. His other notable investments include YesGraph (acquired by Lyft in 2017) and Layer 6 (acquired by TD Bank in 2018).
Connect with Tom Williams on AngelList and Twitter: @TomWilliams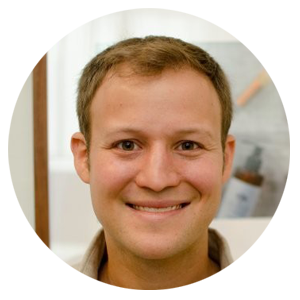 Stuart Landesberg is the Co-Founder & CEO of Grove Collaborative, the leading digital-first brand & ecommerce platform for natural home and personal care. Stu has long been passionate about sustainability. He founded Grove, which has been a Certified B Corp since its founding, after learning that offline distribution meant that just a small percentage of families were choosing healthy, sustainable home care products. Grove now serves hundreds of thousands of households in the U.S. every month and has raised over $100 million in total capital. Stu was previously an investor at TPG Growth, where he was involved in over $400 million in consumer and technology investments.
Connect with Stuart Landesberg on Twitter: @Stu_Land
---


About the Whole Entrepreneur:
Based on our research and interaction with thousands of global entrepreneurs, the Nasdaq Entrepreneurial Center has identified seven essential founder attributes: Creativity, Vision, Independence, Organization, Communication, Self-Confidence, and Leadership. Our programming is rooted in this philosophy by providing individualized learning paths for founders focused on their abilities as a leader to create long-term, sustainable growth.