Angel Investing Overview Seminar

Thursday, September 8, 2011 from 8:00 AM to 5:00 PM (EDT)
Event Details
Overview
Kentucky Science & Technology Corporation is offering the Angel Resource Institute's highly acclaimed Angel Investing Overview Seminar.
This full day seminar provides an introduction to the angel investing process. The agenda will address topics such as: portfolio strategy, due diligence, deal structure, valuation methodologies and much more. The highly interactive program provides attendees with practical information on best practices in angel investing through a balance of expert presentations, panel discussions and small group case studies. A faculty of experienced angel investors, serial entrepreneurs and expert service providers delivers the seminar.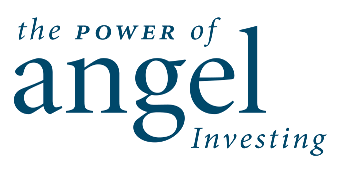 Agenda
  7:30 -   8:00Registration & Breakfast
  8:00 -   8:25Welcome and Opening Remarks
  8:25 -   9:00How Angel Financing Fits In (led by Robert Okabe)
  9:00 -   9:25Panel: Is Angel Investing Right for You?
  9:25 -   9:55Panel:  Angel Portfolio Strategy
  9:55 - 10:15Break
10:15 - 10:40Presentation: Overview of Due Diligence
10:40 - 11:10Panel: Discussion of Due Diligence
11:10 - 12:00Panel: Structuring the Deal
12:00 -   1:00Lunch
  1:00 -   1:30Presentation: Valuation Methodologies
  1:30 -   2:50Break-out Group Case Discussions
  2:50 -   3:10Group Presentations
  3:10 -   3:30Panel: Valuation
  3:30 -   3:45Break
  3:45 -   4:00Presentation: The Post Investment Relationship
  4:00 -   4:45Panel: The Post Investment Relationship
  4:45 -   5:00Closing Comments
  5:00 -   6:00Cocktail Hour
Reception with Speakers and Participants
Who Should Attend? 
Successful entrepreneurs who have exited their businesses and have interest in staying involved in early stage companies. 
High net-worth individuals with senior business/entrepreneur experience who now have the time and interest in investing in early stage companies. 
Investors who are interested in learning more about the specifics of angel investing. 
Entrepreneurial support professionals, university faculty, policy makers who are preparing their client entrepreneurs for the angel investing process. 
Who Leads the Seminar? 
This seminar features local experts in high growth ventures and early stage investing opportunities. These experts will engage in lively panel discussions and other sessions led by Robert Okabe of RPX Group, LLC in Chicago.
Robert Okabe has been involved with early stage enterprises on multiple levels for well over a decade. As a co-founder of RPX Group in 2002, he helped develop the firms strategy and has led many of our largest and most successful engagements.  Bob's first direct involvement with formation and development of new ventures was as an angel investor. He has made eleven investments since 1995, with one major liquidity event and two other positive returns of capital. He is also a co-founder of an angel group and helped organize an affiliated angel capital fund.  Prior to joining RPX Group Bob gained operating experience at a growing small business as CFO for a privately-held leasing company. At the end of his tenure 23 of the 50 employees were under his management. He completed numerous debt, equity, M&A, and advisory assignments for entrepreneurial and venture backed companies during his twelve year career as an investment banker at BancAmerica Robertson Stephens (Managing Director), Lehman Brothers (Senior Vice President), and Kidder, Peabody (Vice President). Bob began his business career spending nearly six years in financial management at General Electric and GE Capital. After leaving GE, Bob was a senior bond rating analyst for Moodys Investors Service for two years. Bob Okabe was awarded his Bachelor of Science in Finance and Organizational Behavior, cum laude, from the Boston University School of Management. He has been a guest speaker at the University Of Chicago Graduate School Of Business, Kellogg School of Management at Northwestern University, and internationally for the Organisation for Economic Cooperation and Development.
What is the Cost?
Registration: $130 
Sign up soon, space is limited!  Registration closes on September 1 at 4:00 pm EST.
Thanks to our sponsors!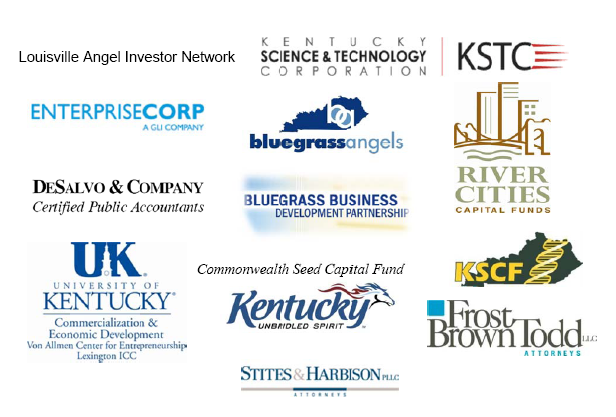 All material for this seminar is provided by the Angel Resource Institute.
* Note to service providers - this seminar is primarily for angel investors and those that have an interest in learning more about Angel Investing.
When & Where

Embassy Suites
1801 Newtown Pike
Lexington, KY 40511


Thursday, September 8, 2011 from 8:00 AM to 5:00 PM (EDT)
Add to my calendar
Organizer
Kentucky Innovation Network
Angel Investing Overview Seminar