Description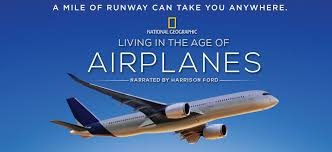 Angel Flight Central presents the regional premier presentation of the National Geographic film "Living in the Age of Airplanes". The film which premiered at the Smithsonian National Air & Space Museum offers a fresh perspective on the modern day miracle of flying which we take for granted.
Using spectacular aerial and natural photography, the film carries audiences around the globe to 95 locations in 18 countries, reminding us how in a single century, aviation has changed the world forever.
Social hour along with a cash bar will be available from 6-7.
The event space and presentation in the McKnight-3M Omni theater is being made available with the generous support of the Science Museum of MN.