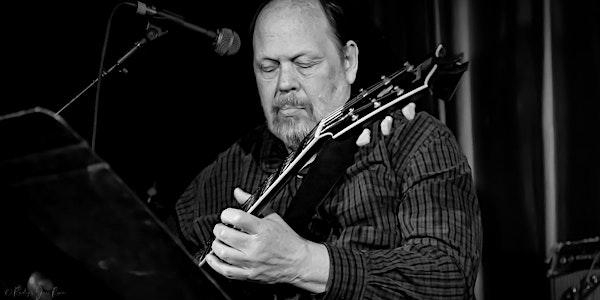 Andy Reiss Quartet
Andy Reiss Quartet
When and where
Location
Rudy's Jazz Room 809 Gleaves Street Nashville, TN 37203
About this event
Grammy awarded guitarist Andy Reiss performs with Charles Treadway on organ, Don Aliquo on saxophone and Chris Brown on drums.
Guitarist Andy Reiss is a member of the Time Jumpers and a prolific recording session musician in Nashville (Slim Pickens, the Jordanaires, Pete Wade, Charlie McCoy, Pig Robbins, Bob Moore, and Drake, Reba McEntire and Linda Davis). Andy has now been an active member of the Nashville community for more than 35 years. He left his hometown of San Francisco to pursue his passion for music as a career in 1980. He was brought up in a household listening to mainly traditional classical music (he even has an ancestor that was a German composer and guitarist in the 1700s!) He began his formal music education with the piano at age 7, moving to the guitar at 10. Being lucky enough to have grown up in in San Francisco during the 1960s, he would forever be influenced by the thriving music scene of the time. Some of the many concerts that were complete eye-opening experiences were B.B. King, Jimi Hendrix, and of course, pyschedelic luminaries such as The Grateful Dead and The Jefferson Airplane. This is also when he discovered jazz, and his guitar work became heavily influenced by greats such as Charlie Christian, Joe Pass, and Kenny Burrell.
After arriving in Nashville, he was fortunate enough to have two influential A-Team advocates, the legendary producer and steel guitarist Pete Drake, and the visionary Harold Bradley, the guitarist who, along with his brother Owen, built the first recording studio on Nashville's Music Row, and served as a long time President of the local Musician's Union. Andy's first recording session was for the actor Slim Pickens, a session that was an overwhelming initiation, involving many A-Team pickers such as Drake, Charlie McCoy, Bob Moore, Pete Wade, Pig Robbins and the Jordanaires.
He has since become a studio mainstay, playing on hundreds of records, with artists including Miranda Lambert, John Oates, Amy Grant, Willie Nelson, Kenny Rogers and Leon Russell. Returning to his early jazz influences, he also has recorded with many jazz greats, including Pete Christlieb, Beegee Adair, Benny Golson, and as a member of "Bad Rhythm", an exciting trio with drummer Danny Coots and pianist Brian Holland. He has also toured extensively with both the legendary Slim Whitman and Reba McEntire, and is a member of the Time Jumpers, a Western Swing Super Group on Rounder Records. The Time Jumpers have enjoyed a 20 year Monday night residency at various night clubs in Nashville, and have been nominated for six Grammy awards, winning one in 2017, for Roots Song of the Year. The band has also toured internationally, playing venues as diverse as Cain's Ballroom in Tulsa and Carnegie Hall.

This show is 21 and over only. All sales are final and we unfortunately cannot offer any refunds. Additional tickets may be available at the door on the day of the show even if it is sold out online.
Please try to arrive 15 minutes prior to the show start time. If you do not arrive within 45 minutes after the show start time on your ticket your seat may be resold to other patrons at the door. If you arrive after 45 minutes from the start time of the show and your ticket has been resold, although we cannot guarantee it, we will try our best to make space for you to attend the show.