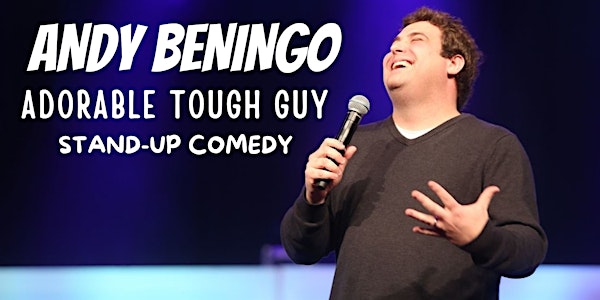 Andy Beningo Stand-Up Comedy Special
Clean Original Comedy! Featuring Kate Brindle
Location
The Milton Theatre
110 Union St
Milton, DE 19968
Hailed for his clean and "everyman" style, Andy has been named one of the 40 Best Up and Coming Comedians in the country!
About this event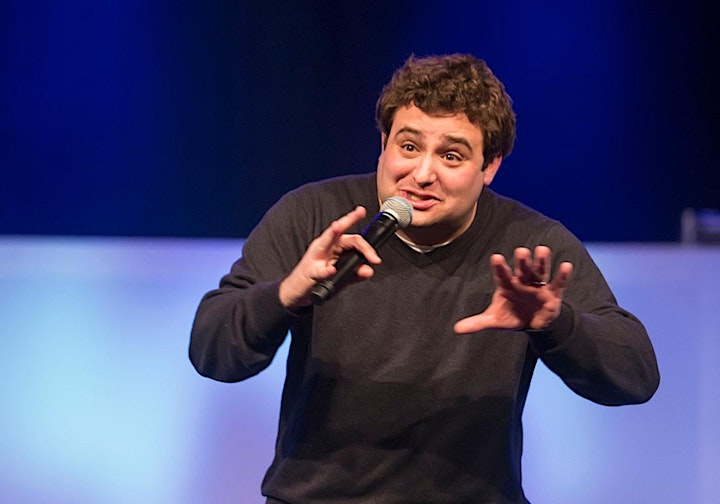 About Andy Beningo
With over 3,000 career performances, Andy Beningo has established himself as one of the most in demand comedians working today. Hailed for his clean and "every man" style, Andy has been named one of the 40 Best Up and Coming Comedians in the country, as well as "Best Comedian" by both the Detroit Metro Times and Detroit Hour magazine. Andy has appeared on AXS TV's Gotham Comedy Live, CMT's Next Big Comic, and on Drybar Comedy- where his special, 'Adorable Tough Guy' generated over five million views on social media. Andy has been heard on the nationally syndicated Bob and Tom radio show, and on Larry the Cable Guy's Weekly Round up. His first comedy album, 'Quiet Coyote' regularly plays on Laugh USA on XM Sirius radio. His rare ability to find humor in subjects like growing up the middle child, his short lived career as a middle school teacher and our society's obsession with technology has made him a crowd favorite in audiences worldwide.
Beningo has performed in corporate events for Fortune 500 companies, in colleges and in church functions all over the country. He also performs on Norwegian Cruise Line, and has entertained audiences in Alaska, the Caribbean Islands and Europe. Andy regularly tours with Frank Caliendo, and has shared the stage with many of his comedic heroes, including Greg Giraldo, John Heffron, Dave Coulier, and Rocky Laporte. He has performed in some of the finest clubs in the country, including Gotham Comedy Club in New York City, Zanies in Chicago, Comedy Store in Los Angeles, and nationwide in the Improv and Funny Bone Comedy Club chain. Comedy Festival performances have included: Gilda's LaughFest in Grand Rapids, MI (where he was the warm up act for Betty White's sold out show at the DeVos Center), Live Laughs Festival (as one of the festivals headliners), the Detroit Comedy Festival, the Great American Comedy Festival (at the Johnny Carson theater), and the Comedy on the River Festival in Mark Twain's hometown of Hannibal, Missouri.
In 2020, Andy co-headlined the Date Night Tour. He performed in front of an estimated 14,000 people in a 14 day, 14 city tour throughout 5 Canadian Providences. Part of the tour was filmed for YesTV Canada- which reaches roughly 7 million homes across Canada.
​During the pandemic, Andy continued to entertain audiences virtually with online sketches, radio call ins and Zoom stand up comedy shows. His interview on Ann Arbor Tonight: Home Edition, and appearances on the Daren Streblow Radio Show were among the highlights. He released his second comedy album, Quarantine Comedy Mix Tape- which was a collection of radio call ins and bombing stories from the road. He was also featured in the book, 200 Comedy Writers and Stand Ups Walk into a Book.
Other radio and small television appearances throughout the years include: being heard on Chick McGee's Off the Air Podcast, and overseas on the American Forces Network. Appearances on the NBC affiliate show "Night Shift with Kevin Ferguson," the Comedy Time Network, Comcast Cable's "Open Mic" and on MavTV have been well received. Beningo won the Clean Guys Unbleepable Contest- and his stand up clip on text messaging premiered before Dave Coulier's Clean Guys of Comedy movie- which was in over 600 movie theaters nationwide. He became a favorite on Rooftop Comedy, where his material was highlighted on three different TV shows, including Comedy Cut Outs- an animated series. Rooftop also tapped him to host the National College Competition presented by TBS at both Michigan State and the University of Michigan. ​Andy was also nominated for Comedian of the Year by the AMG Heritage Awards.
In addition to stand up, Andy Beningo has starred in a very popular commercial for Pay Anywhere, and landed a small role in the film The End of The Tour starring Jason Segel and Jesse Eisenberg. He also had a small role on the Comedy Central show The Detroiters.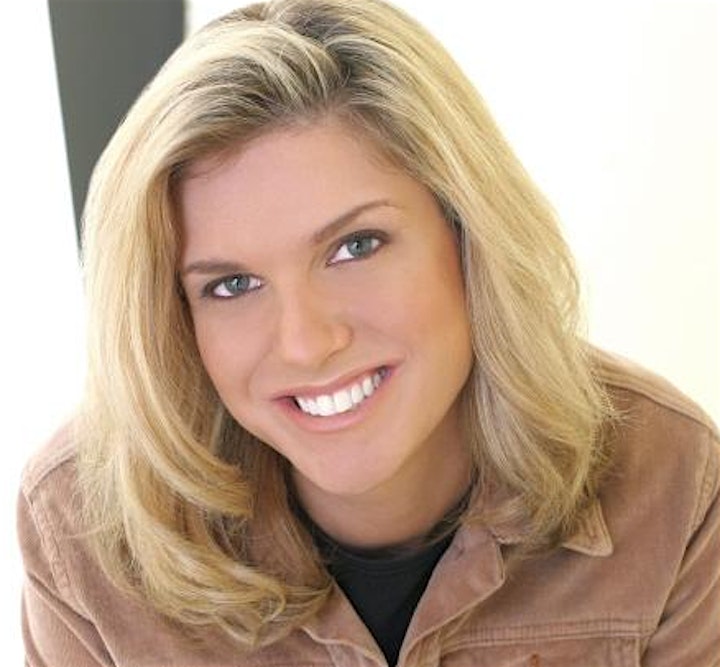 Featuring Kate Brindle
Described as "smart," "original," and "hilarious," Kate Brindle is a unique breath of fresh air on the comedy scene.
Kate has performed her sarcastic yet upbeat and spunky style of comedy on the Canadian Broadcast Channel, Cox Cable, and Comcast Cable. She advanced in the California's Funniest Female Contest, and was featured in the Oddball Comedy Festival and International Great Plains Comedy Festival. She's also opened for Louie Anderson, Dave Attell, Bill Burr, Kevin Nealon, Kevin Pollak, and Sarah Silverman.
Originally from Dexter, Michigan (Population: 72), Kate moved to New York City to study acting at New York University. Since then she's been entertaining audiences at venues across the nation such as Mark Ridley's Comedy Castle, Dr. Grins Comedy Club...and every bowling alley, basement, and dive in between.
An audience favorite, Kate brings to the stage her quick wit and impeccable timing. Whether she's talking about her family or making quirky observations of everyday life, Kate continues to charm crowds with her witty and sassy brand of humor.
She is currently performing her stand-up act on stages across the United States and Canada. Catch this rising star while you can!
- Headlines clubs all across the country
- Opened for Sarah Silverman and Louie Anderson
- Performer at the Odd Ball Festival and Great Plaines Comedy Festival
About the Milton Theatre
Official Website | Facebook | Twitter | Instagram
The historic Milton Theatre is a uniquely diverse venue where you will find the best local, regional, national, and international talent. Free municipal and on-street parking are available. Full bar and light food options available. This facility is fully accessible.