Description
Andy is kind of a free spirit, Jerry is pretty uptight. Together they form The Trifecta; an Improv Trio forever looking for its third member.

Come see this completely improvised show as Andy and Jerry are joined by a new guest improviser each night. Watch as the completely improvised drama/comedy unfolds both onstage and backstage as the two try to find their third to complete The Trifecta.

This time around we are joined by the talented Lisa Rowland.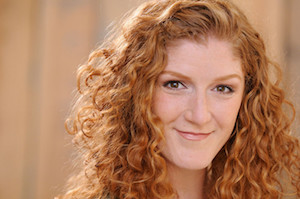 Lisa is a San Francisco-based performer, teacher, and trainer. Performing is her first and true love and she is a longtime member of the company at BATS Improv where she has pioneered several improv formats including The Bechdel Test, a show putting complicated female protagonists at the centers of their own stories. She's also a founding member of both Awkward Dinner Party and Improv Playhouse of San Francisco. Lisa teaches improv in the bay, both privately and as a lecturer in the Theatre Department at Stanford University, where she also uses improvisation to teach innovation and design thinking. She is the co-host of a podcast called Monster Baby, which explores the intersection of wisdom between mindfulness and improvisation.

Tickets $15 online, $20 at the door