About this Event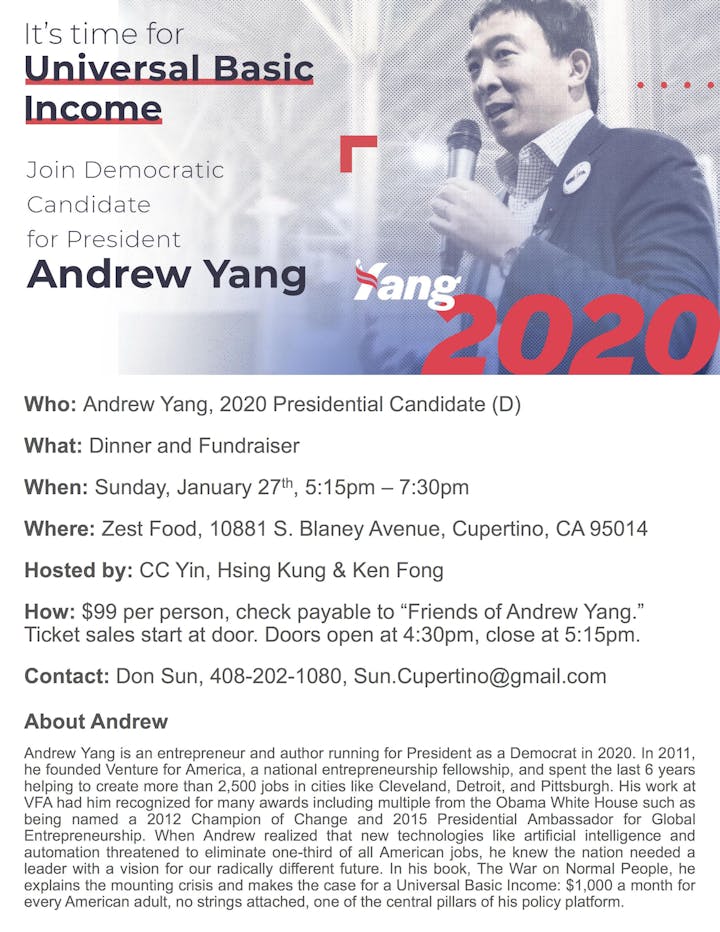 At this event, Andrew will give a short presentation about his vision for America, followed by plenty of time for Q&A.
You can read more about Andrew's platform here, and check out his features in the New York Times, Huffington Post, and CNBC - or podcasts with Ezra Klein and Sam Harris.
We hope to see you there!
$99.00 per person, RSVP Required! No walk-ins!
Make check payable to "Friends of Andrew Yang"
RSVP on Eventbrite.
Contact: Don Sun, 408-202-1080, book.sun@gmail.com