About this Event
Whether he is performing solo, duo, or backed with his full six-piece band The Firm, Waite delivers an unforgettably spirited sound with guitar-driven melodies and soulful vocals that leave a lasting impression.
His sophomore album, Tremors, was released in September 2018. It was recently the recipient of the Music PEI 2019 Rock Recording of the Year, and was also a 2019 nominated for Album of the Year.
Andrew Waite's 2015 debut release, Burning through the Night, won the 2016 Music PEI Rock Recording of the Year award and garnered nominations for Songwriter of the Year and Group Recording of the Year. The first single 'Someone to Hold Me' was also a regional finalist that same year in CBC's Searchlight Competition, gathering positive reviews as a third-round standout:
"If The Band came from Charlottetown, they might sounds a lot like Andrew Waite. 'Someone To Hold Me' could easily have audiences on a national scale swaying back and forth to this chorus."
Grant Lawrence
Inspired by a range of artists including Dan Mangan, Glen Hansard and Bruce Springsteen, Waite has been steadily growing a fanbase following his Breakout Stage performance at the 2016 East Coast Music Awards. Subsequently, he has played the ECMA Rising Star and Bluebird North stages and was the selected PEI musician for the Atlantic Songwriters Tour presented by SOCAN and the Atlantic Presenters Association.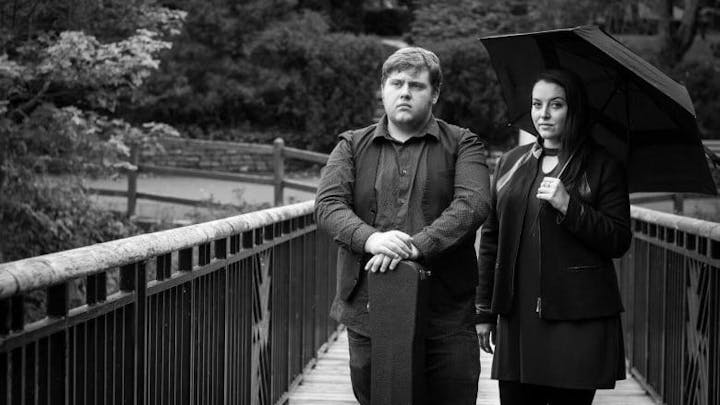 Quote the Raven is a folk-pop-roots duo from Newfoundland & Labrador, Canada. Kirsten Rodden-Clarke and Jordan Coaker started their musical partnership in 2013 and released their debut EP "Misty Mountains" in the spring of 2016, with influences including Civil Wars, Milk Carton Kids and duet projects by Norah Jones/Billy Joe Armstrong and Alison Krauss/Robert Plant. The pair have completed multiple Newfoundland-wide tours in support of their first release and showcased for Music NL in 2016 and 2017, in addition to receiving Music NL Nominations for both "Rising Star" and "Folk/Roots Recording of the Year". Their upcoming album titled "Golden Hour" is set for national release in the summer of 2018, accompanied by a tour that will see the band perform at festivals & venues across Atlantic Canada, Quebec and Ontario. Their advance single "Laser Beam" is currently featured on Spotify's "Folk & Friends" playlist and is being played on radio stations across Newfoundland & Labrador and Nova Scotia
Performers
Date and Time
Location
Refund Policy