Description
Andrew Street Propel High School proudly presents "Andrew Street Live"! A Variety and Sketch Comedy extravaganza, featuring Live Music, a professional band, performances from our Andrew Street High School Dance Team, the Show Choir and much more! This program will pay homage to our favorite sketch comedy shows like "Saturday Night Live", "In Living Color" "Key and Peele" and "Mad TV".

This event is intended for audiences above the age of 12 (PG-13).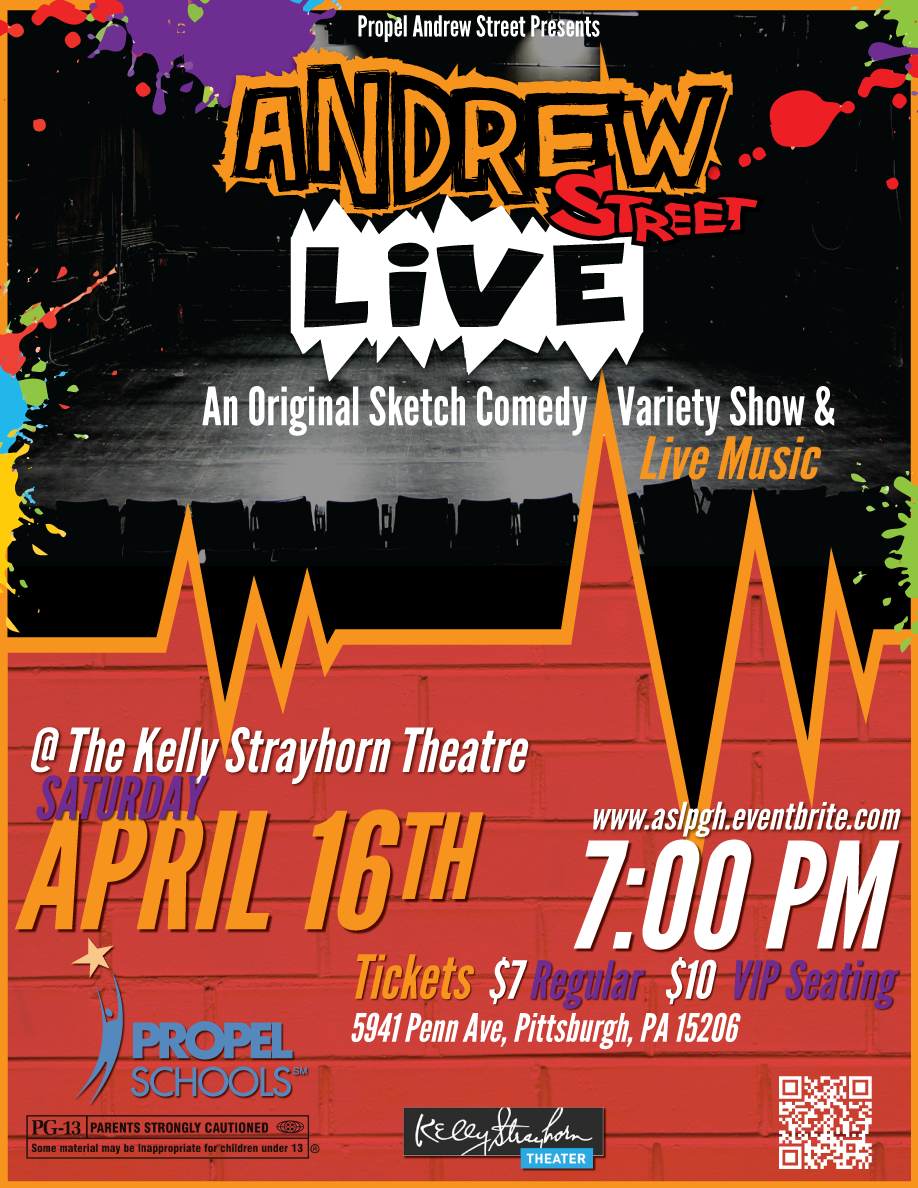 We will have T-shirts, Hat and Hoodies for sale as we get closer to the 16th!
This event will be at the Kelly Strayhorn Theatre in East Liberty. Students and families will be shuttled from ASHS to the KST.
This event will be at Pittsburgh's historic landmark Kelly Strayhorn Theatre. Students and families who need transportation will be shuttled from Andrew Street to the Kelly Strayhorn Theatre. Please let your networks of friends and colleagues know about Andrew Street Live and invite them to an entertaining night with our talented youth!