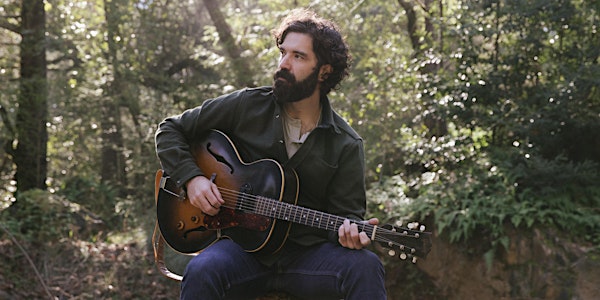 Andrew Duhon with special guest Matt MacKelcan
Performers
Andrew Duhon
Matt MacKelcan
Location
Eddie's Attic
515 B North Mcdonough Street
Decatur, GA 30030
Andrew Duhon at Eddie's Attic in Decatur, GA!
About this event
Andrew Duhon
Andrew Duhon is a songwriter from New Orleans whose ability to craft a 3-minute novel has earned him comparisons to John Prine and Jim Croce, while the powerful soul of his voice evokes a youthful Van Morrison. He has released four albums, including "The Moorings," which was nominated for a Grammy for "Best Engineered Album" in 2014. During the quarantine, Duhon wrote and shared twenty-two new songs as a "Quarantine Song" video series, and twenty+ more exclusively on his Patreon site. New album, "Emerald Blue," features eleven of those songs, and is due out July 2022.
Website: www.andrewduhon.com
Instagram: http://instagram.com/andrewduhon
FB: www.facebook.com/andrewduhonmusic
Patreon: www.patreon.com/andrewduhon
Matt MacKelcan
Singer songwriter Matt MacKelcan has emerged from the southeast with a genuine combination of American soul and an upbeat pop-rock style. Matt's trademarks are a big voice, authentic songwriting, personable nature and an extra dose of funny. He has toured all over America and performed at major festivals/events throughout the country.
Matt's recently released LP From Where I Stand produced by Aaron Tap (Matt Nathanson) has garnered critical acclaim and is currently getting radio adds (AAA and College) with singles "Drive " "Plans" and "Here's to the Night". It debuted in the top 40 Singer/Songwriter iTunes Charts. Audiences are growing in all markets and the word of mouth on the album and the entertaining live show have Matt poised for a breakout year. He will be recording new material in August in Nashville and single/EP release date in October.
Matt has toured and performed with artists such as Matt Nathanson, Martin Sexton, Corey Smith, Andrew McMahon, Blues Traveler to name a few and will be supporting Eric Hutchinson on his "Anyone Who Knows Me" Fall tour.
Matt lives in Charleston, SC and proudly supports Michael J Fox Foundation for Parkinson's Research, National Brian Tumor Society and Pet Helpers .
"Matt Mackelcan puts his heart into his writing and his stage show to the point that when listeners or audience members are exposed to it they connect and become instant fans"